Archive for the 'General' Category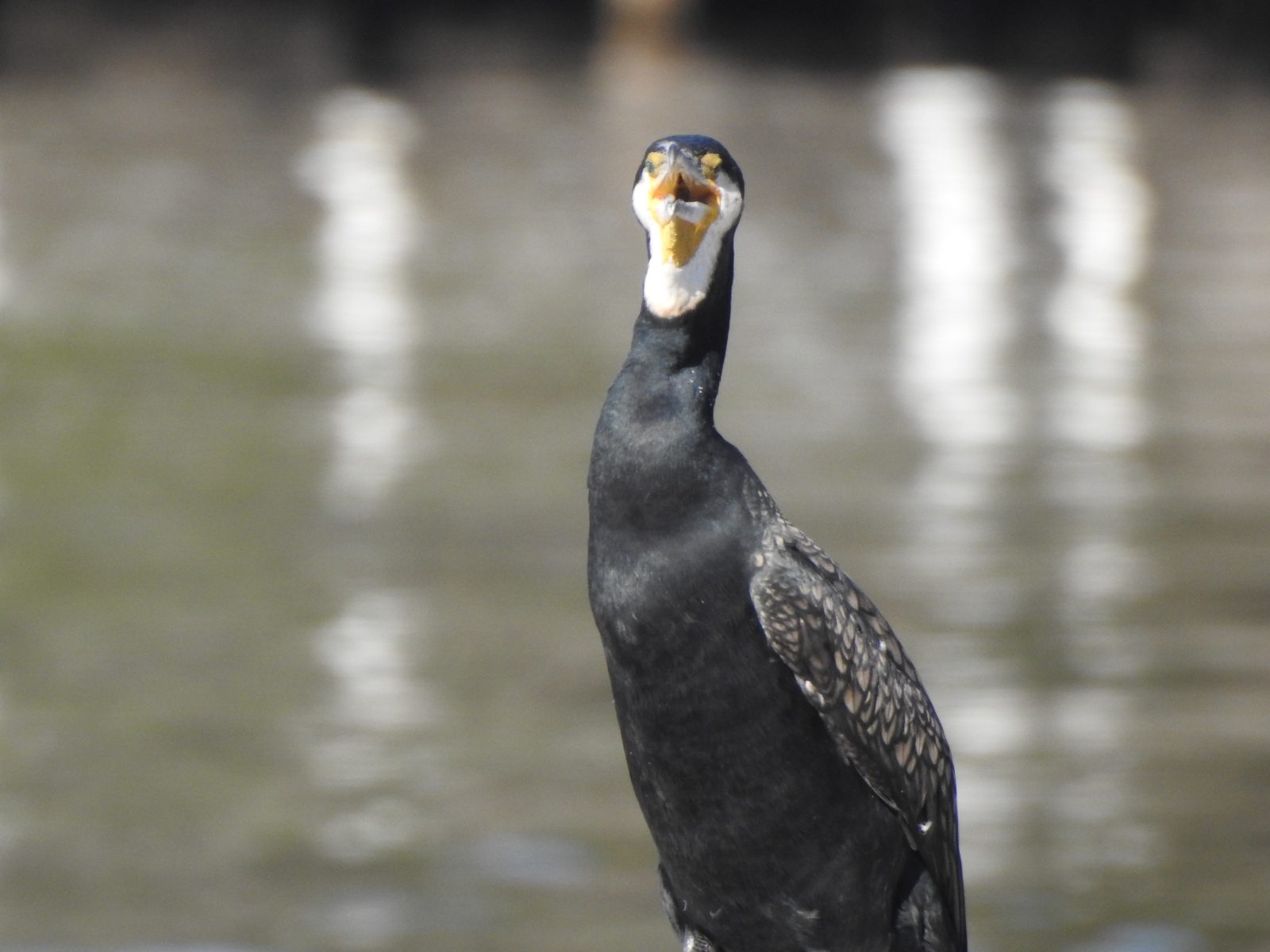 Wherever possible, I like to link to other sites which have birds and birding as their primary focus. In doing this, I hope that I am helping my readers to discover new sites. A selection of these sites is listed in the Links section (click on the link above the heading of this post or click here).
It has been many years since I developed the Links Page here on my site. I am very aware that the page needs a thorough review and overhaul. Some of the sites no longer exist, or the links are broken. In some instances, the owner of the site may have changed direction completely.
I have recently become aware of a new listing of existing blogs or websites with a focus on Australian birds (plus a few other sites as well). Bad Birding is a site run and written by a Canadian couple, Jason and Emily, who are focussed on building up their world list of birds in the coming years. They aim to see and photograph 5000 different bird species – that is about half the world's bird species. Their current list stands at 447 species, so you could say that they have an ambitious goal. They have already spent a lot of time birding in Australia, so they are well on their way.
Good on them, I say. Go for it.
If I was 50 years younger I would attempt to do something similar – until my money ran out, that is.
Links page: Bad Birding Links Page – listing lots of birding sites.
Good birding,
Trevor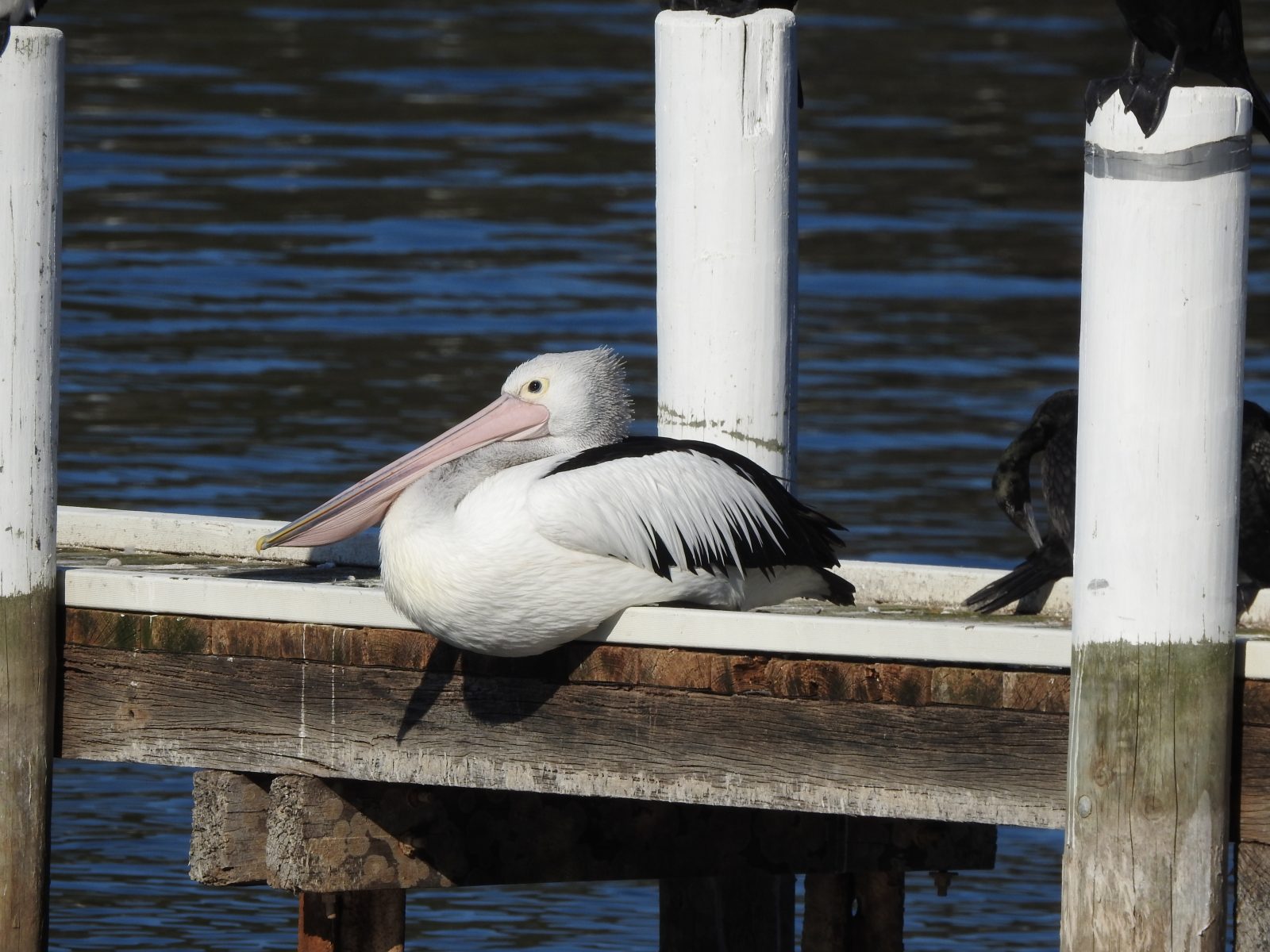 Patchewollock
On my way to Sydney last week I took a slight detour to the small town of Patchewollock in the north-western part of Victoria. This small farming community is mostly based on wheat growing as well as sheep for wool. In the 2016 census, the population was 133, down from 350 in 2011, so it is a town which is struggling to survive. It still has a post office, a pub and a general store. When I drove around the town for a few minutes I drove past the school. Sadly, this closed a decade ago, so the children now go to school elsewhere by bus. This is a familiar story in the rural districts throughout Australia. One thing the locals are trying to do to increase visitors to the town is their annual Music Festival. It was being set up during my visit and I missed it by a few days.  You can read more about Patchewollock here.
Mallee Fowl sculptures in Patchewollock
One of the reasons for visiting this town was the possibility of seeing a Mallee Fowl. From time to time this elusive species can be seen crossing roads in the area. A few years ago there were reports of dozens being sighted on the Walpeup to Patchewollock road. This time I missed out entirely – but I was able to take photos of the very large Mallee Fowl sculptures shown above and below.
The sculptures are made from corrugated iron, a material very common on Australian farms. Many urban homes and sheds are also covered using this material. From the photo above you can gauge the scale of each construction. The picnic table on the left shows that each bird must be at least 4 – 5 metres high, quite a bit taller than the real bird which stands at 55 – 60 cm (2 foot) high.
Ironically, the nesting mound shown in the photo below is not far off the dimensions of the real thing. I have seen nesting mounds up to 4 – 5 metres in diameter and 1 metre high. The male tends the nesting mound for many months, scraping sticks, leaves and grass into the mound which acts like a compost heap, the heat produced hatching the eggs inside. You can read more about the so-called 'incubator bird" here.
Silo Art Work
Until I arrived in Patchewollock, I hadn't realised that this little town boasted one of the now popular grain silo artworks. In the photo below you can see the portrait of one of the local farmers featured on the grain silo in the railway yards. This larger than life artwork is now featured on many grain silos across the rural areas of Australia, especially in Victoria and South Australia, but I have heard recently that several have been painted in Western Australia too. There are now enough in this area of Victoria to make a tour of these amazing art installations. For more information click here. It is obviously becoming very popular with tourists. When I visited, there were at least six other vehicles near me, the occupants also taking photos. More cars were near the store. This tourist attraction can only help to boost the future hopes of this small town, and others like it.
Artwork on Public Toilets
My final photo for today's post is of the humble public toilets near the town's store. This building also boats some artwork, albeit on a much smaller and humble scale. This reflects the town's pride in its historic farming heritage. This kind of artwork is becoming common in many parts of rural Australia and I applaud this recognition of the past.
It has been far too long since my last entry here.
Sorry about that.
Sometimes life gets in the way. Writing articles here became a very low priority. I hope that you haven't missed me too much.
Vale, Corinne
In the latter half of 2017, I became the full-time carer for my wife, Corinne. She had experienced many bouts of illness in her life from when we were first married – some 47 years ago. Her health deteriorated rapidly in the last few months of last year and we had many trips to the local medical centre as well as many drives to Adelaide – some 80 kilometres (about 1 hour) away for treatment.
We were pleased to be able to celebrate Christmas as a family; our daughter who is currently teaching in Ethiopia flew home, and our son and family drove over from Sydney (about 15 hours drive). It was delightful to have the grandchildren here for this special occasion.
In the middle of January and after the second round of radiotherapy, my wife went downhill very rapidly.  After a short stay in the local hospital, my wife passed peacefully and pain-free from this life on the 21st January 2018. She was surrounded by immediate family. Her funeral a week later was well attended by a wide range of people from many different aspects of Corinne's life. It was a celebration of a life well lived with an impact on the lives of so many people.
I have written an obituary on her website, Mallee Native Plants Nursery here. She was a keen admirer and grower of Australian native plants. Her website contains a wealth of information on our plants and how to propagate them. I will maintain this site, for the time being, adding some new articles from time to time. Her nursery has now closed down and there are no plants for sale.
Her interest in our plants rubbed off on me and it complemented my interest in birds. Both of us loved sharing our flower photos and she grew to appreciate our beautiful bird life too. One of her favourite birds appears at the top of this post. She loved hearing the Peaceful Doves cooing in the trees near her plant nursery.
The photo below was taken at Christmas time in 2017. She was helping her two grandchildren to put the icing on the honey biscuits made especially for the occasion.
The future
I plan to get back into sharing photos of our birds here on this site over the coming weeks and months and – I hope – years. Last year I bought myself a new camera and this is proving to be more than I had hoped for – so expect many more photos of birds. I will also continue to write about my encounters with our feathered friends, too, so stay tuned. I am not yet ready to get back into travelling, but I definitely have plans to do so.
In the meantime – good birding.
Trevor.
Today is a special day on the calendar of many Australians. Today is our national holiday – Australia Day. It was on this day in 1788 that the first European settlers arrived at Botany Bay, near Sydney. The First Fleet, a contingent of ships carrying soldiers and convicts, landed to establish the first non-indigenous settlement in what was to become Australia.
Many in modern Australia have mixed feelings about the celebration of this day, especially our Aboriginal Australians. I do not want to get into a discussion on the merits of these celebrations one way or another. All I wish to do is celebrate this wonderful land in which we live. I want to acknowledge our colourful and diverse birdlife, our beautiful flora and fauna and the amazing landscapes we enjoy.
So, today I do not wish to write very much – just show off some off the photos I have taken over the years as a celebration of this Great Land Down Under.
Have a great day. And I hope you see some wonderful birds, too.
Trevor
Further reading:
I have been absent from posting new photos and articles on this site for several months.
Sorry about that. Life got in the way.
Earlier this year my wife and I went to Sydney to look after our two very energetic grandchildren during the school holidays. That was fun but also very tiring. On our return, we had many visits to stay with our daughter in Clare in the mid-north of South Australia. Over the period of several months, we helped her to pack up all of her belongings. They are now in storage in a shipping container on our property.
She recently flew to Ethiopia to take up a two-year teaching position at an international school in Ethiopia. Although she hasn't updated in in a while, you can follow her adventures on her site called Rose's Travel Jottings.
During all this travelling, packing and cleaning I had very few opportunities to go birding. I had even less time to take photos and to write about the birds I was seeing. On top of all that I had computer problems (aaarrrgh) and then another trip to Sydney to care for the grandchildren. We love them dearly, so that is not a hardship, though opportunities to go birding and to do much writing are limited when we are with them.
Life is nearly back to normal, so you can expect more regular posts here in the coming months. I am also planning on publishing regular monthly newsletters with extra articles and information not appearing here on this blog. You can subscribe to this newsletter below.
Good birding.
Trevor
PS My computer is now back and running okay.