Archive for the 'Photos' Category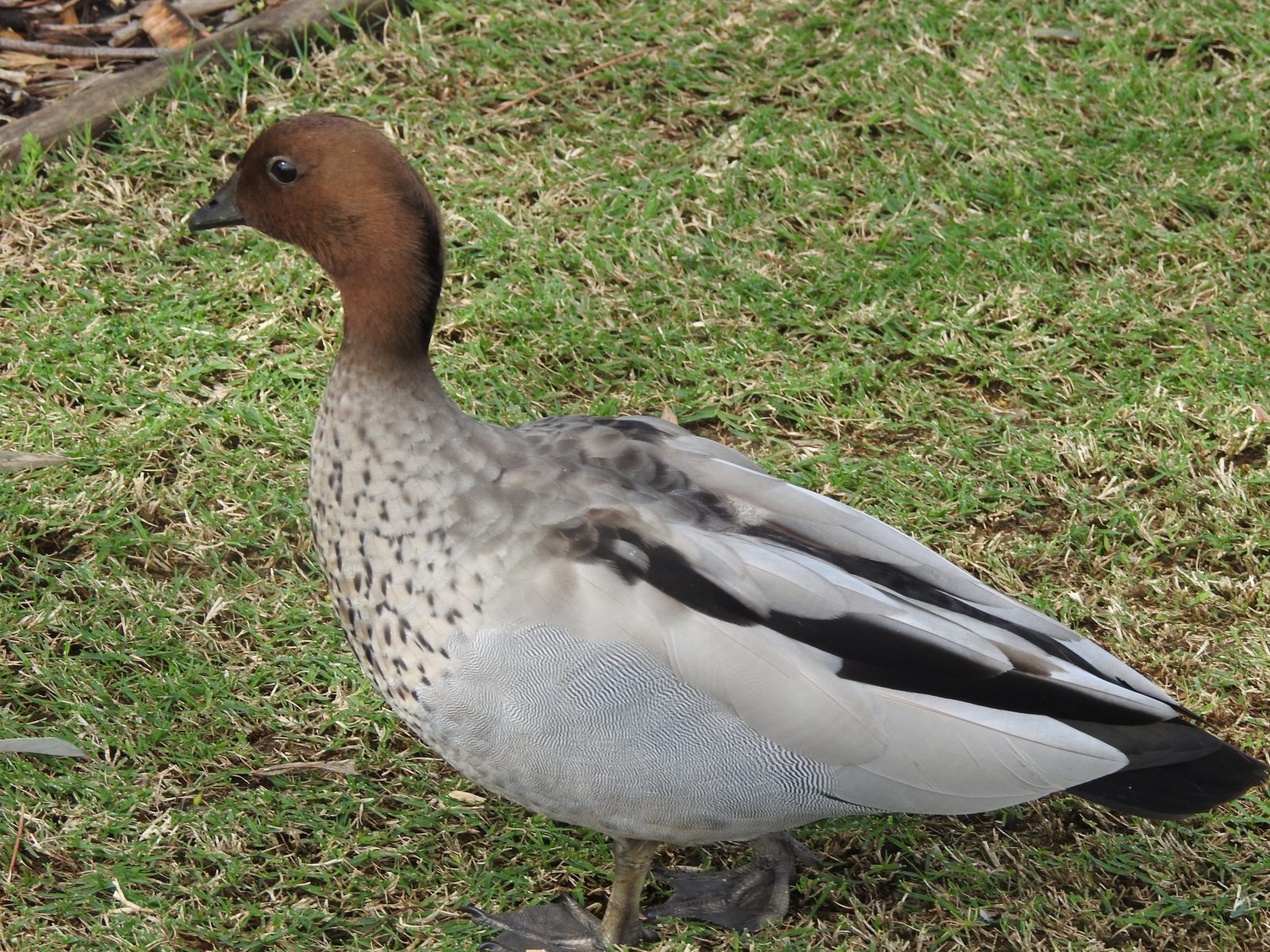 Over the many years of writing this blog and sharing my photos of Australian birds, I have often written about the Australian Wood Duck. I love seeing these birds and they are usually quite unafraid of humans, intermingling quite easily.
My most recent encounter with this species was on a visit to the Australian Botanic Gardens in Mount Annan in south-west Sydney. I spent several pleasant hours photographing the native plants in flower. I have posted a few of those photos below.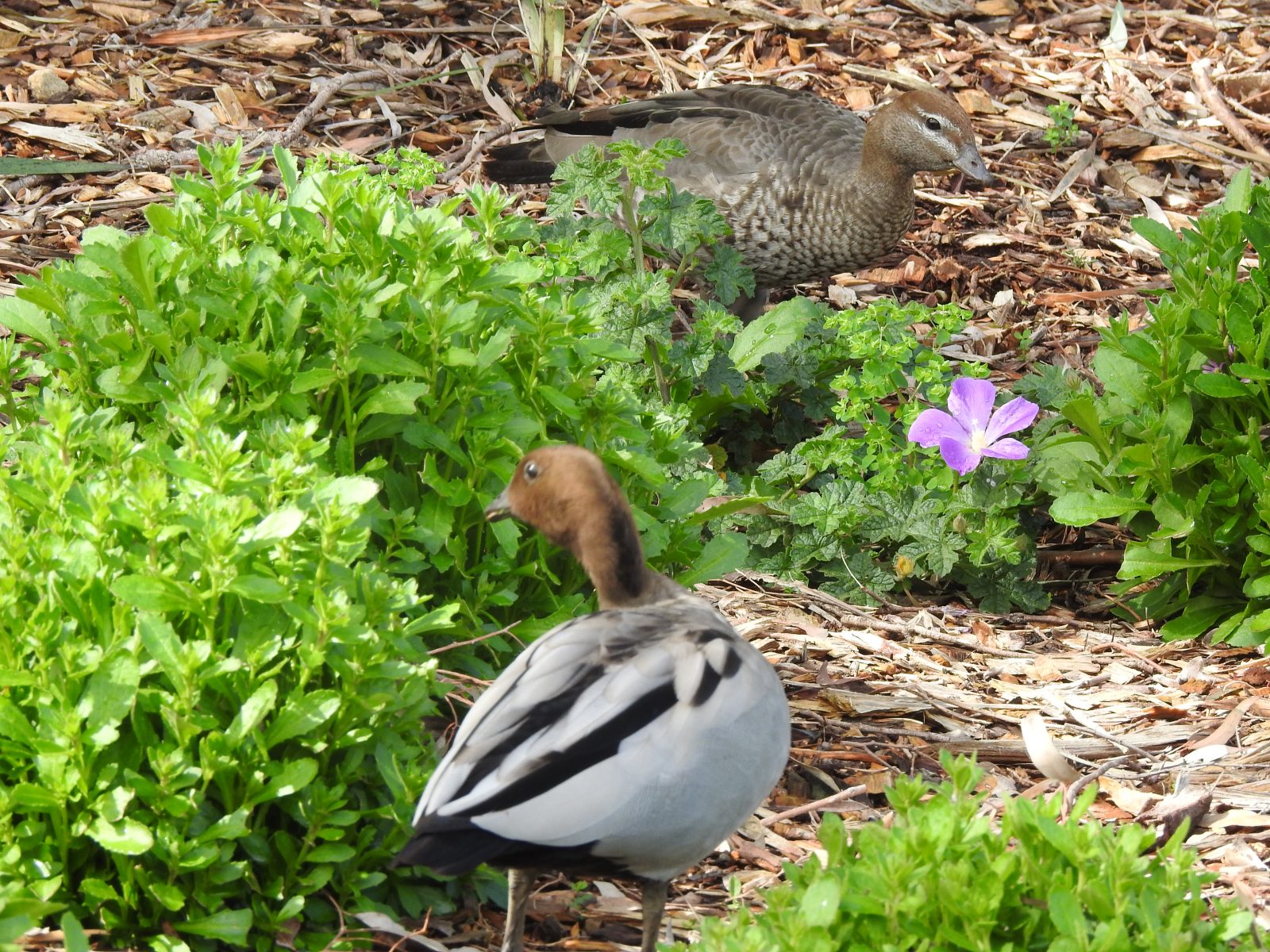 I was not surprised to see a few of this species in the gardens, especially around or near to the lakes which make up an important part of the botanic gardens. Near one of the lakes, there is an extensive area of lawn which many people use for their picnics when visiting the gardens. The various types of ducks can often be seen grazing on the lawn.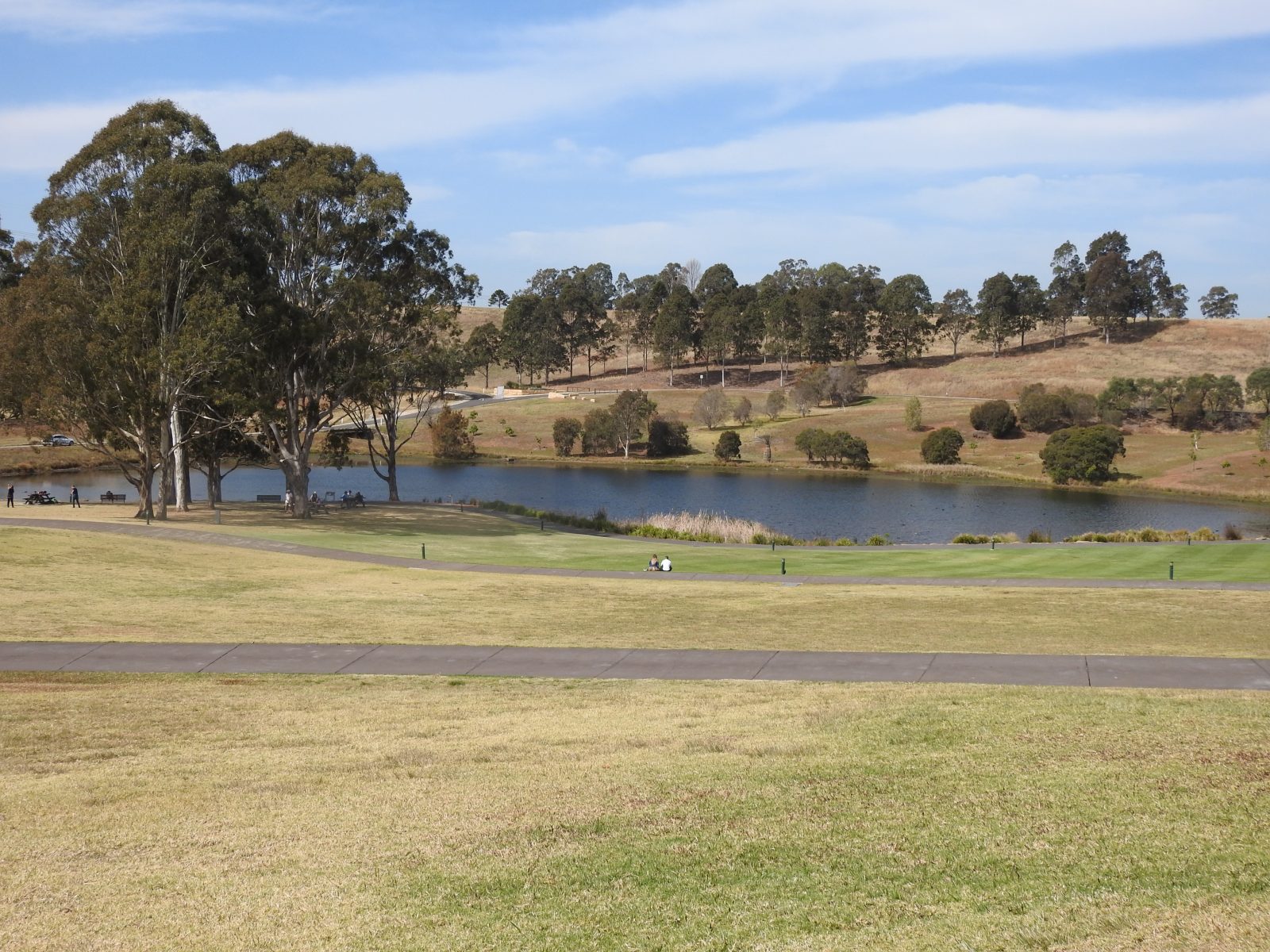 The couple of birds shown in today's photos caught me by surprise. They were right in one of the garden beds. They were actually pecking at some of the leaves of the plants in one of the beds. This species normally eats grasses, herbs and occasionally insects, so I should not have been surprised that they were eating some of the plants making up the botanic gardens.
I guess that they were just sampling the plants in case they were tasty. Or perhaps they just wanted a treat – or a change of diet.
Further reading:
Australian Museum article
Ducks in the Lane Cove National Park.
I was attacked by a duck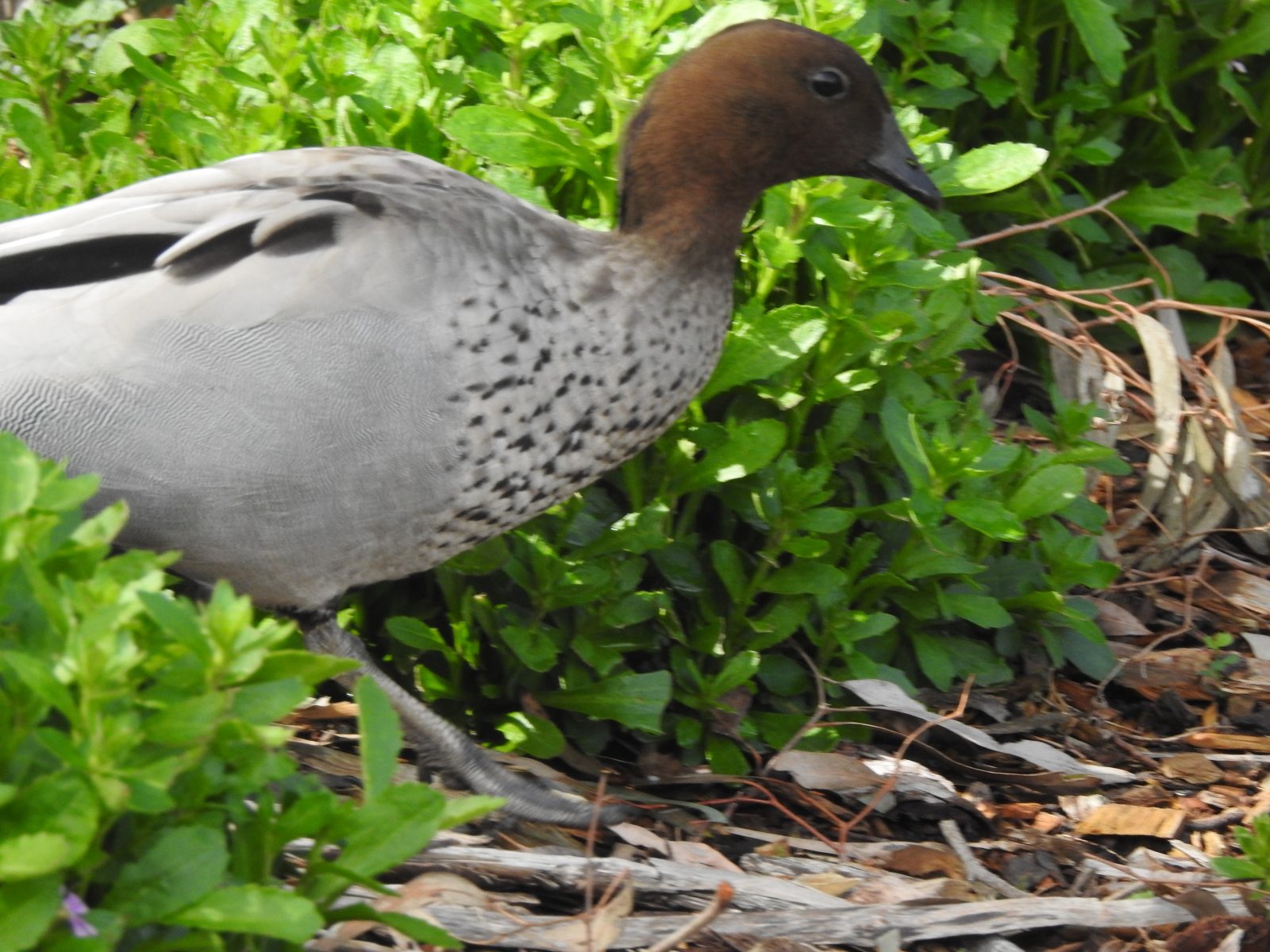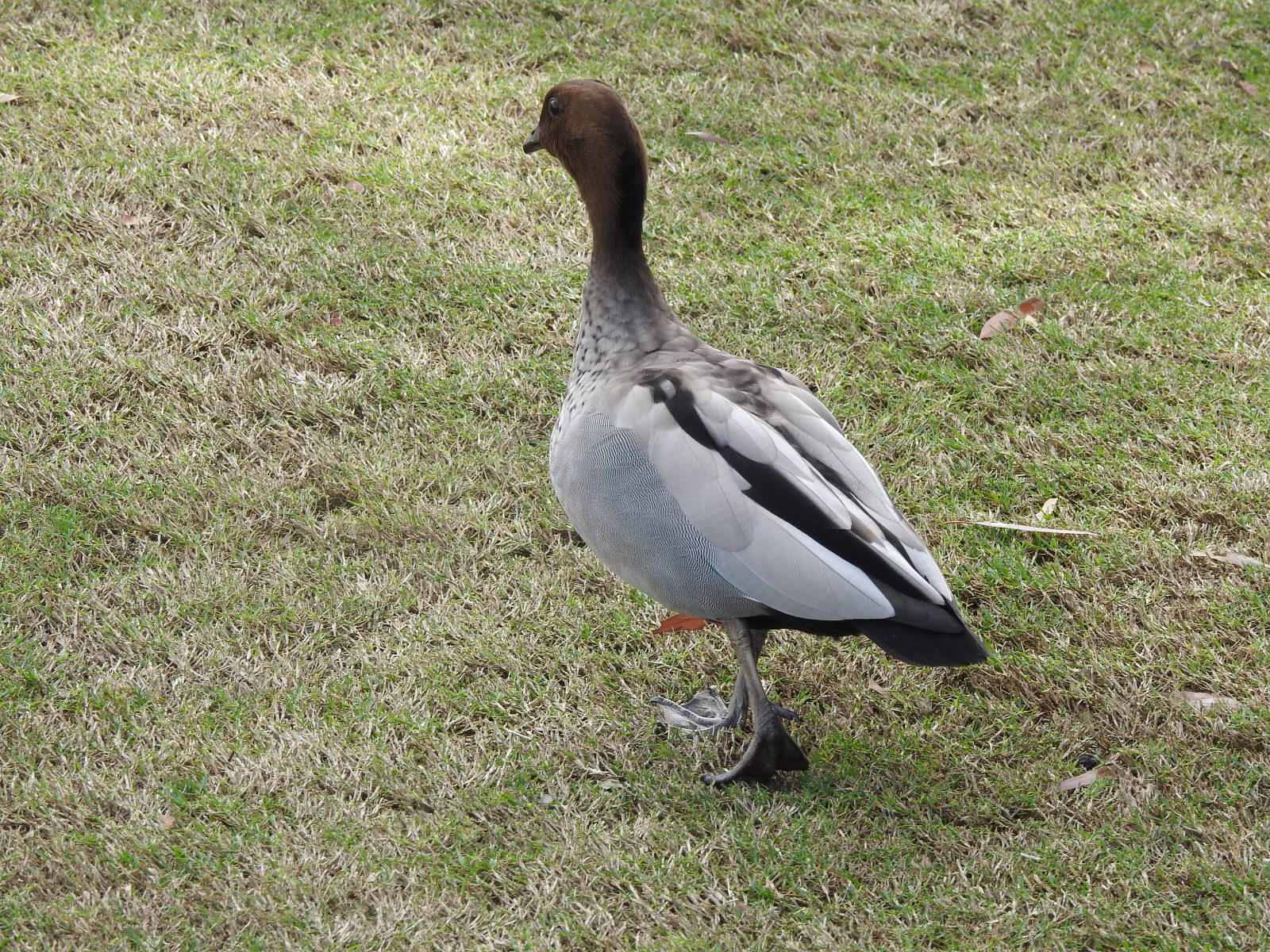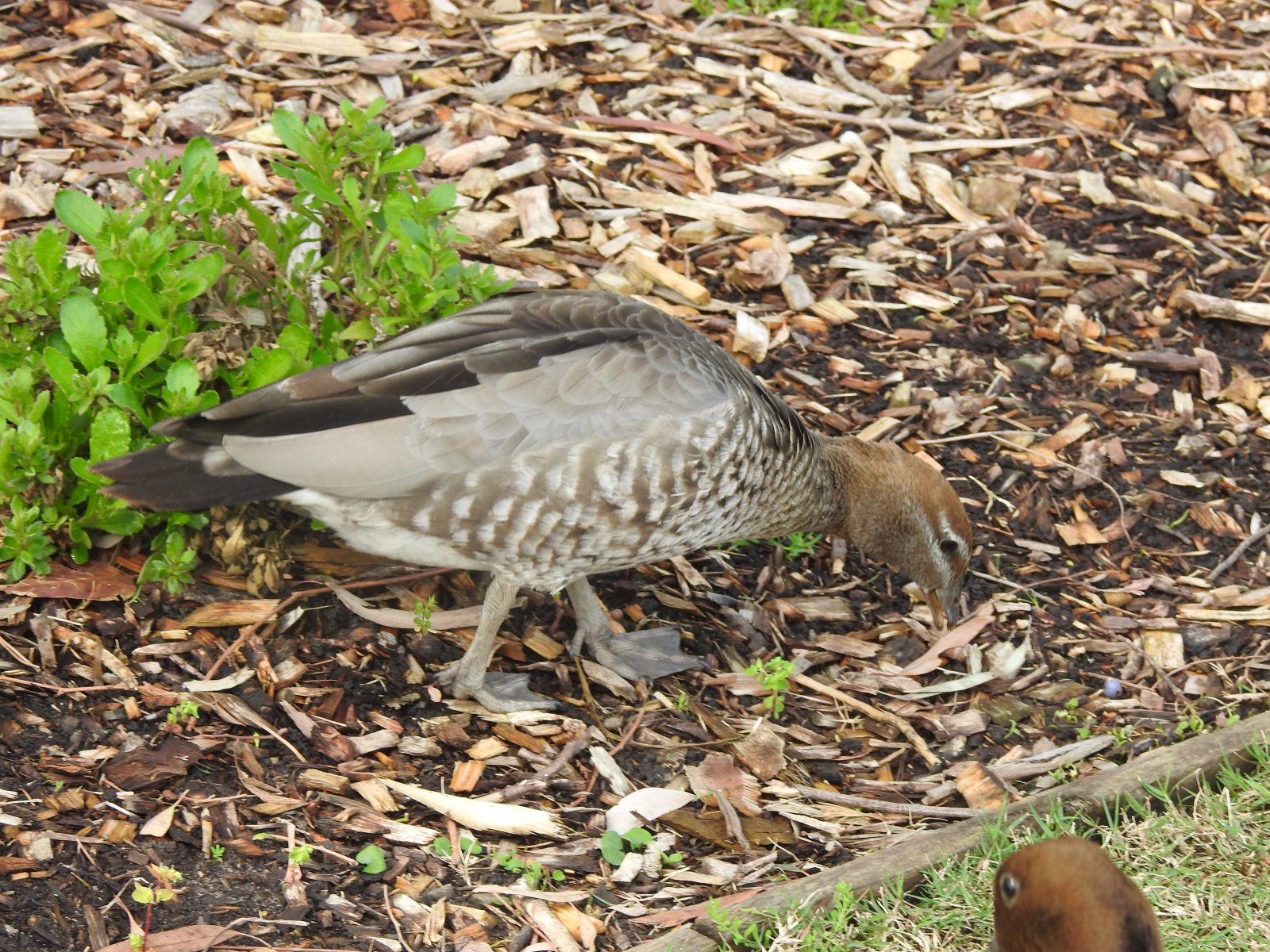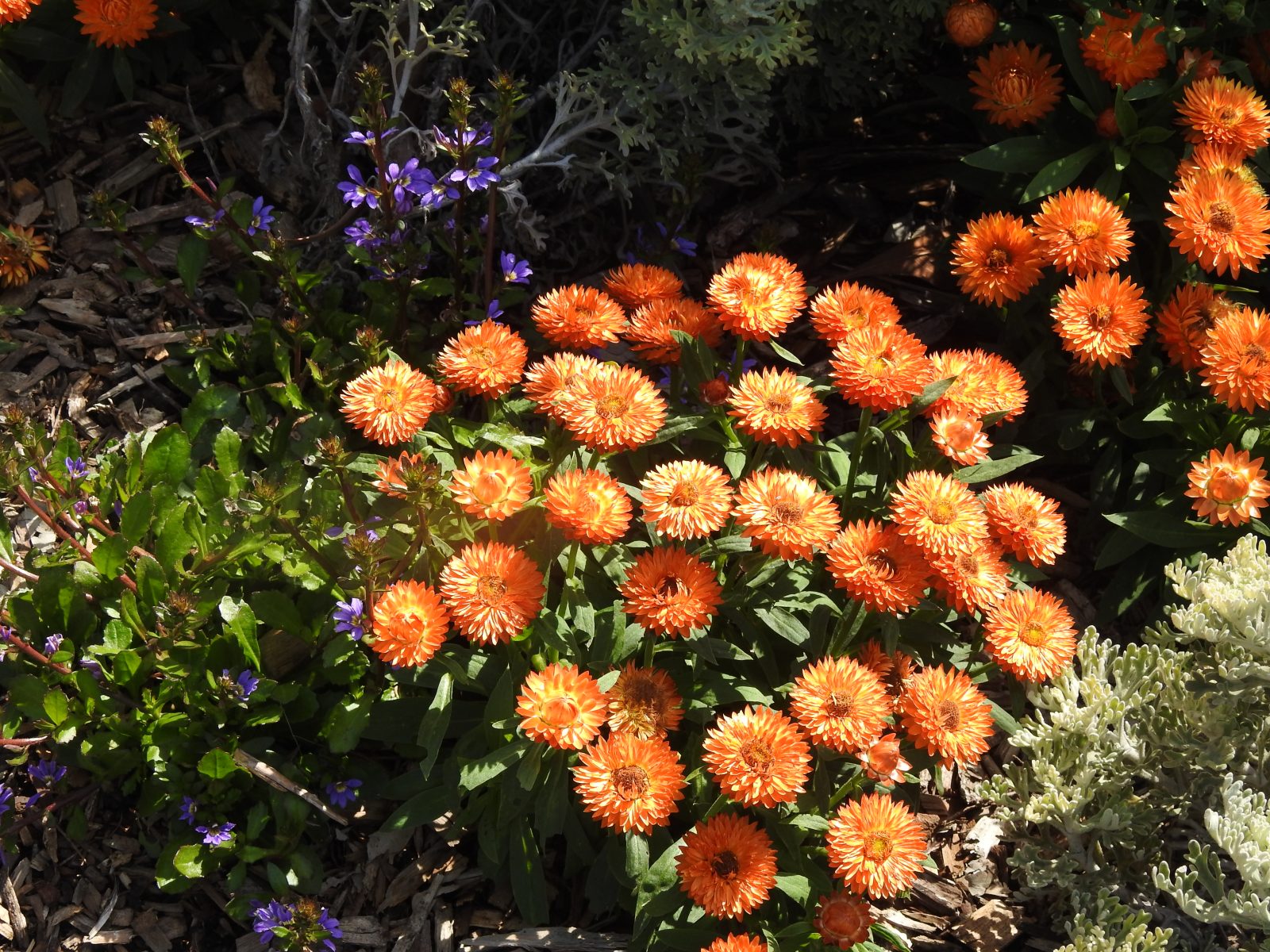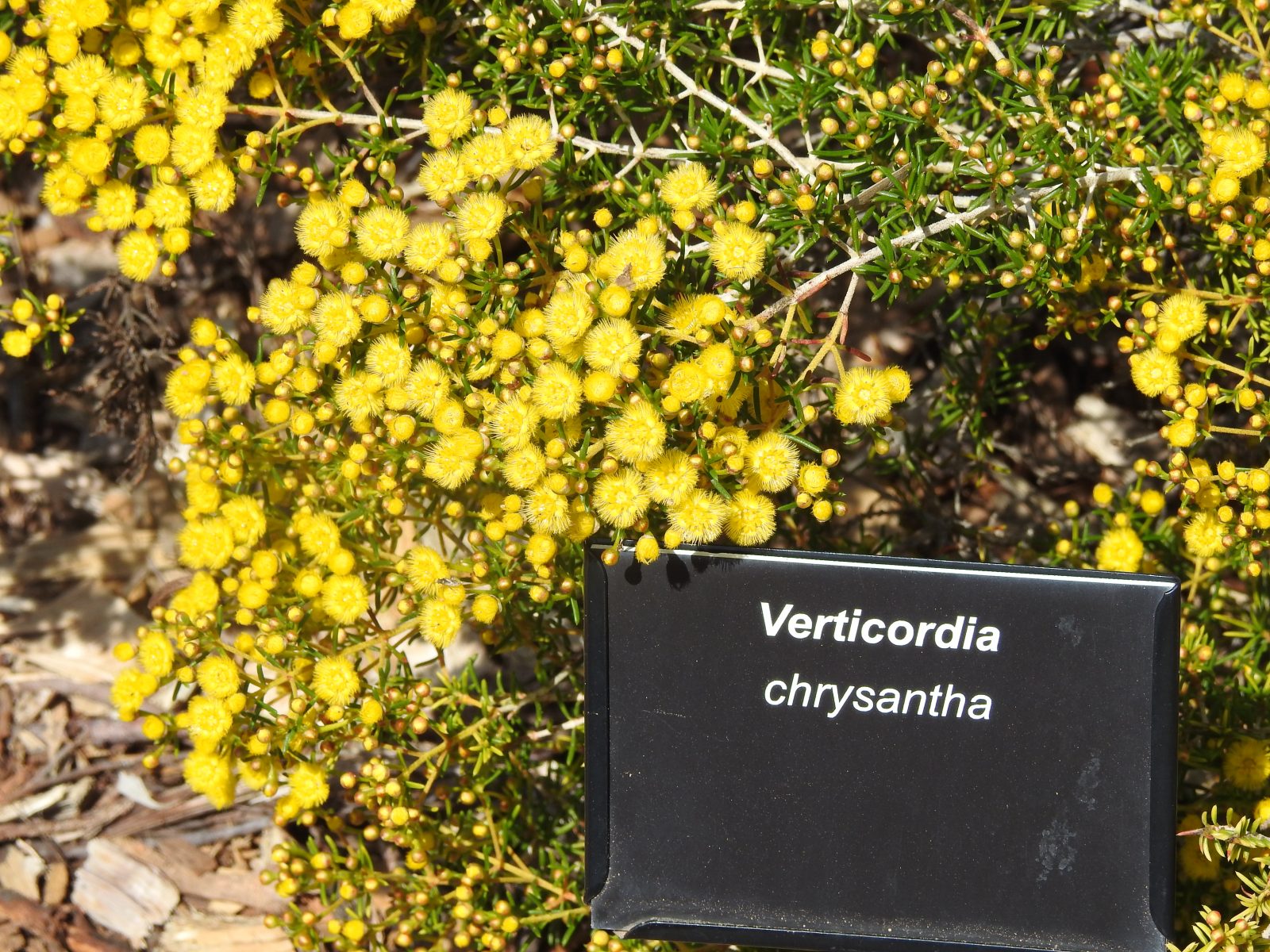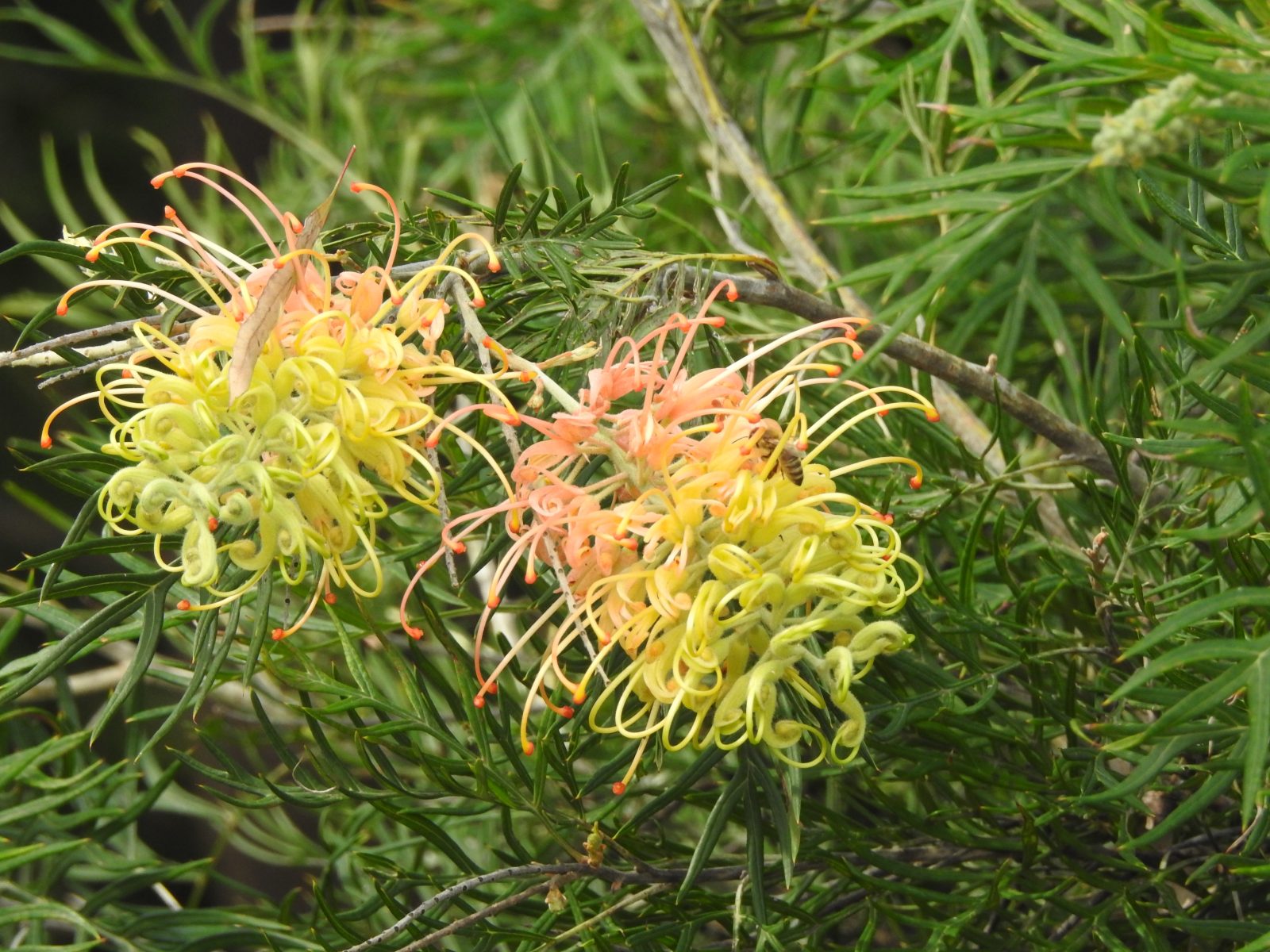 Happy Birthday!
Today marks the 12th anniversary of Trevor's Birding.
It is hard to imagine that 12 years have passed since I started on this amazing journey. I had no idea at the time where it would take me.
Oh, the places I've been,
And the birds I have seen,
From the parrots and doves,
And the eagles above.
To ravens and crows
And finches in rows,
The lorikeets too
And kingfishers blue –
I've noted them all
Both big and so small.
My camera has taken
A wide range of birds,
Shown here on this blog
Along with my words.
Yes – I've been birding in many places on four continents and in seven countries: Australia, Thailand, Nepal, Ethiopia, Morocco, Spain and Malaysia. Many of the photos taken have been shared here on this site. I hope there will be many more in the years to come.
I have written over 1750 articles over those years and I am planning far more in the years to come. I have no idea how many photos I have taken, nor how many I have shared here on this site. I know that I have taken well over 10,000 photos on my camera. I estimate that I have probably shown about 4000 of them here.
On the strength of what I have written here and the photos I have shared, I have had many requests by various groups to be a guest speaker about birds. This is something I really enjoy and hope to do more of in the years to come.
Instead of writing about a particular bird today, I am going to finish this article by posting some of my favourite photos.
Enjoy.
On our recent visit to Sydney, we took our two grandchildren on a picnic to Lane Cove National Park. It is a short ten-minute drive from my son's home. This park has also become one of our favourite picnic spots in Sydney.
Whenever I go to parks, especially national parks, I always take my binoculars and my camera. Spots like Lane Cove National Park always have a good range of birds to watch, and photograph. Because the children see me using my camera frequently, they often ask if they can take a few photos as well. Their ages are eight and five, so I let them use the camera. These days, they know how to handle my camera correctly. I think I have taught them well.
When my eight-year-old grandson was taking photos, he took the photo above. Many Australians, even if they are not birders, would easily recognise it as a Laughing Kookaburra. It is one of our most recognisable birds. My grandson has captured the bird well – good enough for this site, in my opinion. I love the silhouette effect.
My grandson also took the second photo (above) in this post. He has everything right: focus, composition, lighting – except that the bird is looking away! Sometimes you get everything just right – and other times one little thing doesn't quite go to plan. Below are a few more photos I took that day.
Further reading:
Here are links to other picnics we enjoyed at the same spot:
Last weekend we had a few days away in our caravan. It was only a short break of three nights. Hardly time to settle in and enjoy the lovely beachside caravan park at Kingston Park on the southern edge of Adelaide, South Australia. We stayed in the beautiful Brighton Caravan Park, a most welcoming and well set out and well-maintained park. I wrote about this area after a similar visit last year. You can read about that visit here and here and here.
This caravan park is an easy 90-minute drive from our home. We had the delight of sharing the weekend there with six other couples. Over the weekend all the ladies went to a nearby convention while the men sat around chatting, solving the world's problems and enjoying the magnificent view over one of Adelaide's premier beaches. There are so many great beaches near to Adelaide that it is hard to choose one over another.
One of the delights of staying in a seaside caravan park is the birding. On Sunday afternoon, several couples went off exploring, another couple went to a birthday party and my wife and I were left alone to fend for ourselves. We both had books to read and we enjoyed the solitude in such a wonderful, peaceful setting. It was a warm day so we sought out the shady side of our van to read, and to enjoy our lunch.
As we were eating, a small flock of Crested Pigeons flew in and landed a few metres from where we were sitting. They were attracted to the dripping tap near our caravan. Some of them even sat in the pool of water on the slab of concrete around the tap. The birds were only about four metres from where we sat quietly, watching them and admiring the colours on their plumage – more about that in another post in a few days' time.
I had my camera at the ready, so I was able to take quite a series of close-up photos of the pigeons sunbathing, drinking and generally enjoying themselves in front of us. They were obviously very comfortable with us sitting only a few steps away. I guess that there are people around every day, so they become quite tame. This is a species I have found very easy to approach in most locations.
Over the coming days, I will feature more photos of the birds who came to visit our caravan site.
Good birding,
Trevor
One of Australia's most recognised and common birds would have to be the Sulphur-crested Cockatoo. I have included a series of photos of this species in this post today. It is found along the north, east and southern coasts of Australia, and in Tasmania. It has been introduced to the south of Western Australia, and in New Zealand.
Large flocks
Throughout its range, it can often be found in large flocks numbering from a few dozen through to many hundreds. In my travels around different parts of Australia, I have observed this species in large numbers, especially where there is an abundance of seed for them to feed on, such as pastures. I have seen large flocks settle in paddocks, making the ground look like snow has fallen. When a flock is feeding on the ground, one or more birds will perch in a tree or on a fence post watching out for any danger. A large flock can also add colour to a dull grey looking gum tree when they all perch together.
Noisy birds
These birds have a very raucous call, and when a flock flies low overhead while calling, it is very hard to carry on a conversation. In some caravan parks we have stayed in where this bird is resident, a noisy flock can be an unwelcome alarm clock, particularly at first light when one wants to sleep in a little. In populated areas, this beautiful bird is often regarded as an unwelcome pest. With such an abundance of food, cockatoos can easily get bored and start chewing on timber work around houses and other buildings. Some of my readers have complained in the past about the destructive nature of this species. There is no easy solution to this problem because this species is a protected bird, like all of our native birds. If you are having a problem with cockatoos, please be in contact with your local National Parks and Wildlife office. It is an offence to destroy them.
Good pets
This species is also a common, long-lived pet for many people. They can be delightful pets and will often learn a range of words and phrases to mimic their owners. I am not familiar with the current regulations on keeping our native birds as pets, so it is best to talk to your local pet shop owners before buying a cockatoo as a pet. They are probably commonly available in pet shops in countries other than Australia. There should be no restrictions on keeping them outside of Australia.
The photos in today's post were all taken of an individual in the Lane Cove National Park in Sydney. we were staying with our son spending time with our grandchildren during school holidays. On this occasion, we had a few hours break from the children, so we packed a picnic lunch and drove the short distance to the national park. Along the Lane Cove River, there are many lovely grassed picnic areas, complete with picnic tables and gas barbeques for the public to use.
Corellas v Cockatoos
Some people can easily be confused when trying to identify cockatoos and corellas. The three species of corellas in Australia are the Little Corella, Long-billed Corella and the Western Corella. Their ranges often overlap. I have even seen mixed flocks consisting of two species. Corellas are generally a little smaller and all corellas lack the yellow crest of the Sulphur-crested Cockatoos. The calls are also different, with the corellas' calls being not as loud or as harsh.
Further reading: