More Lovebird photos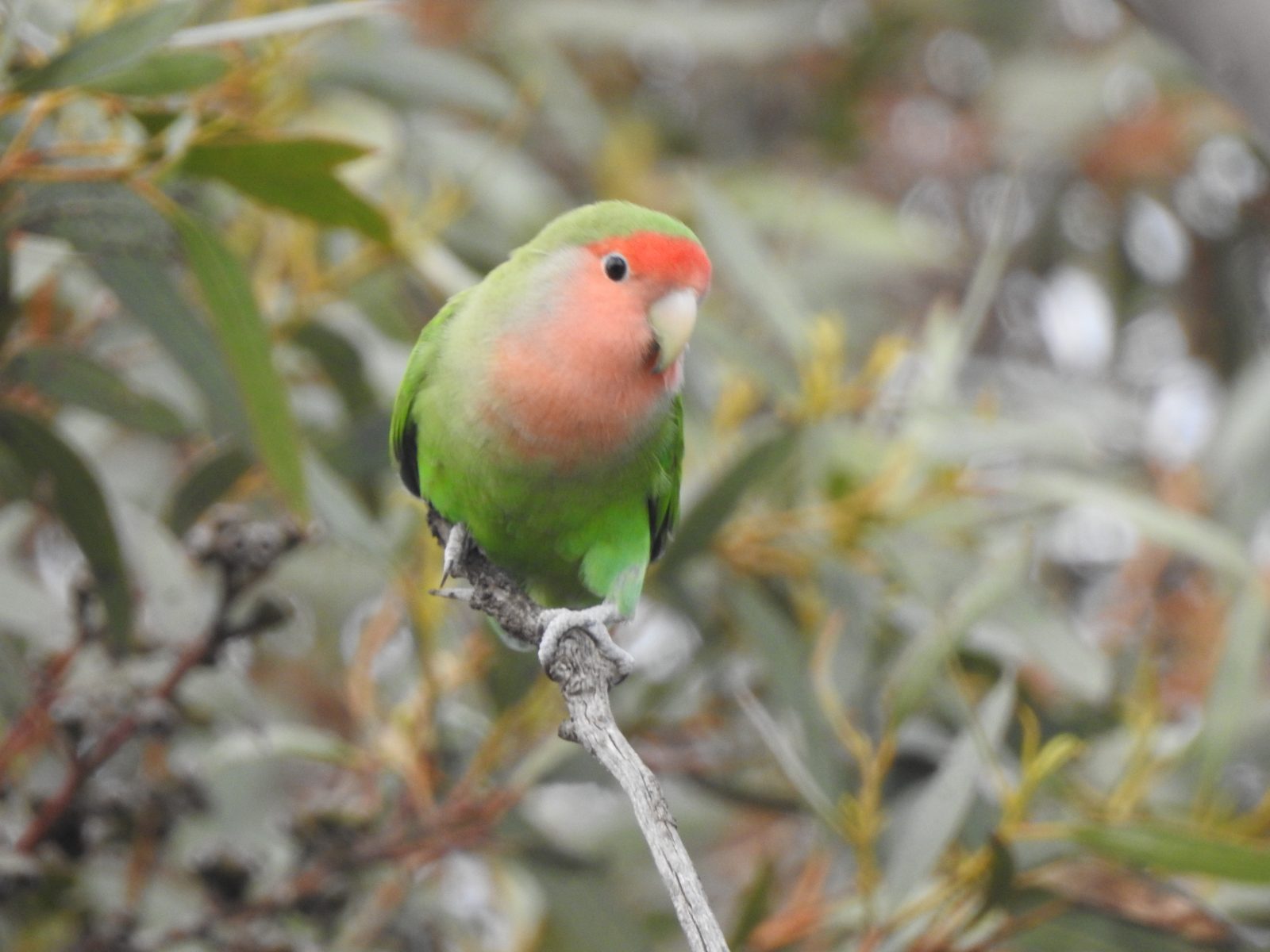 Yesterday I wrote about a visit from a Rosy-faced Lovebird to my garden here in Murray Bridge, South Australia. This is not an Australian native bird. Their natural habitat is in southwestern Africa, mainly Namibia, Angola and South Africa. This species is commonly kept in cages and aviaries around the world, including here in Australia. The bird I saw recently in my garden quite likely escaped from someone's cage or aviary.
I also mentioned that I had previously recorded this species in my garden just over a year ago. Today I wanted to show the photos I took on that occasion. It looks almost as if this individual is just a little guilty about having escaped. As I speculated yesterday, this could well be the same bird I saw a few days ago, though that is unlikely given the number of birds of prey lurking all around.