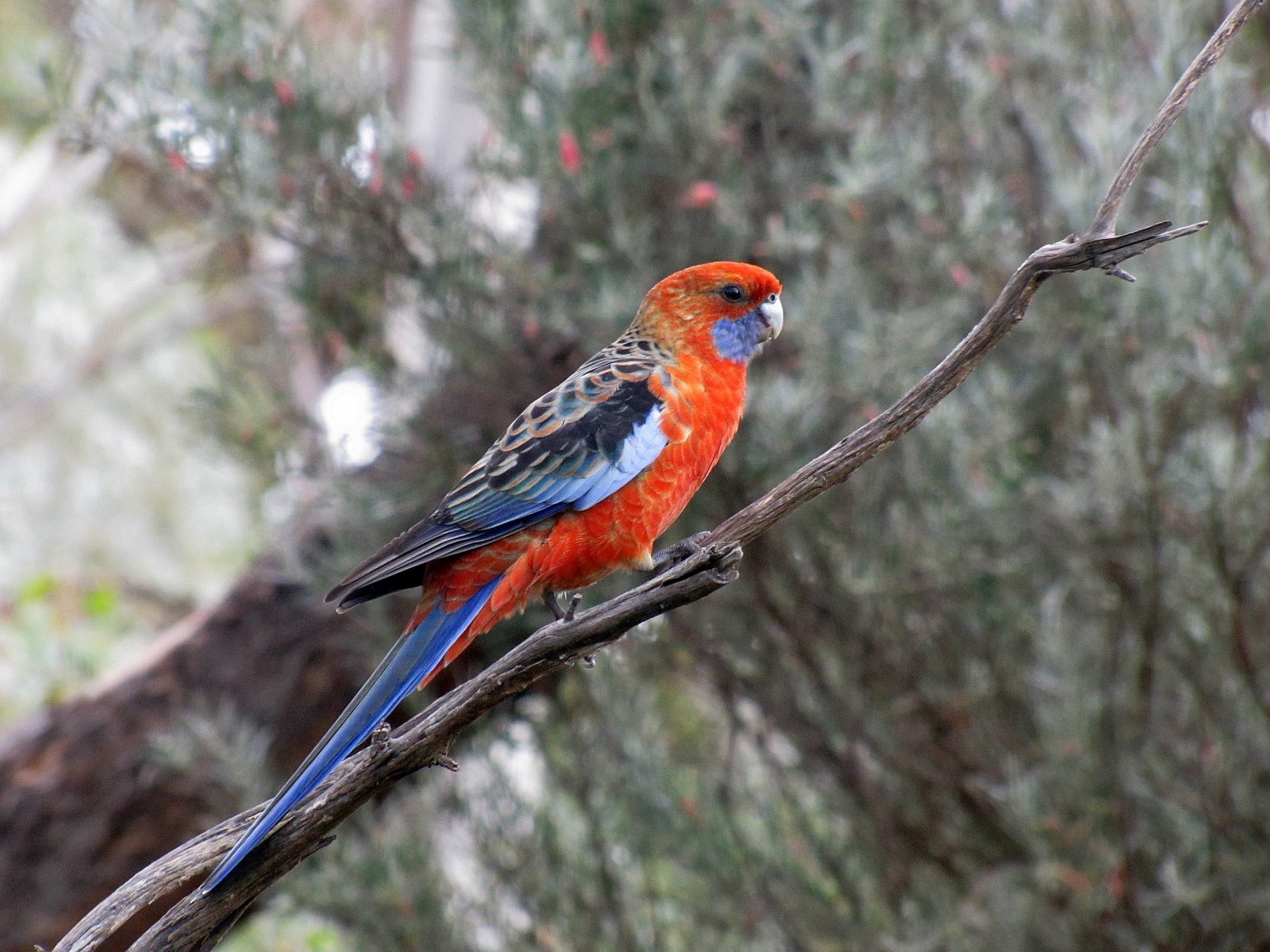 Earlier this week I spotted several birds coming in to land on the swimming pool cover in my garden. I keep the cover on the pool during the winter months to stop twigs from nearby trees falling into the water. The cover also stops excessive evaporation of the water.
During recent months, however, the winter rains have been quite good here where I live in Murray Bridge, South Australia. Other regions have been in serious drought conditions. Whenever it rains, small, shallow puddles of water gather on top of the pool cover. These pools are very inviting to the local birds and any others passing by.
When I stealthily crept closer to the pool I discovered three Adelaide Rosellas had landed on the pool cover and they were having a lovely time splashing around in the shallow pools of water. I crept quietly back into the house to get my camera, but by the time I came out again they were ready to leave. I didn't get a chance to take some photos.
When I first moved to my home on the western edge of town over 30 years ago, I never recorded Adelaide Rosellas in my garden. Over the last ten to 15 years, their visits have become more and more frequent. Sometimes several months go by without sighting them, and then I will see some several months in a row. I guess you could say that their visits are somewhat sporadic. I certainly cannot call them a resident species like the Mallee Ringnecks which are always around somewhere on my five-acre block.
The Adelaide Rosella is a sub-species of the Crimson Rosella, common here in the southern parts of South Australia, as well as throughout the eastern states. I have also seen the Yellow Rosella nearby, another sub-species.
Because I didn't get a chance to get a photo of the three visitors this week, I have used a photo of one taken some years ago (see above).