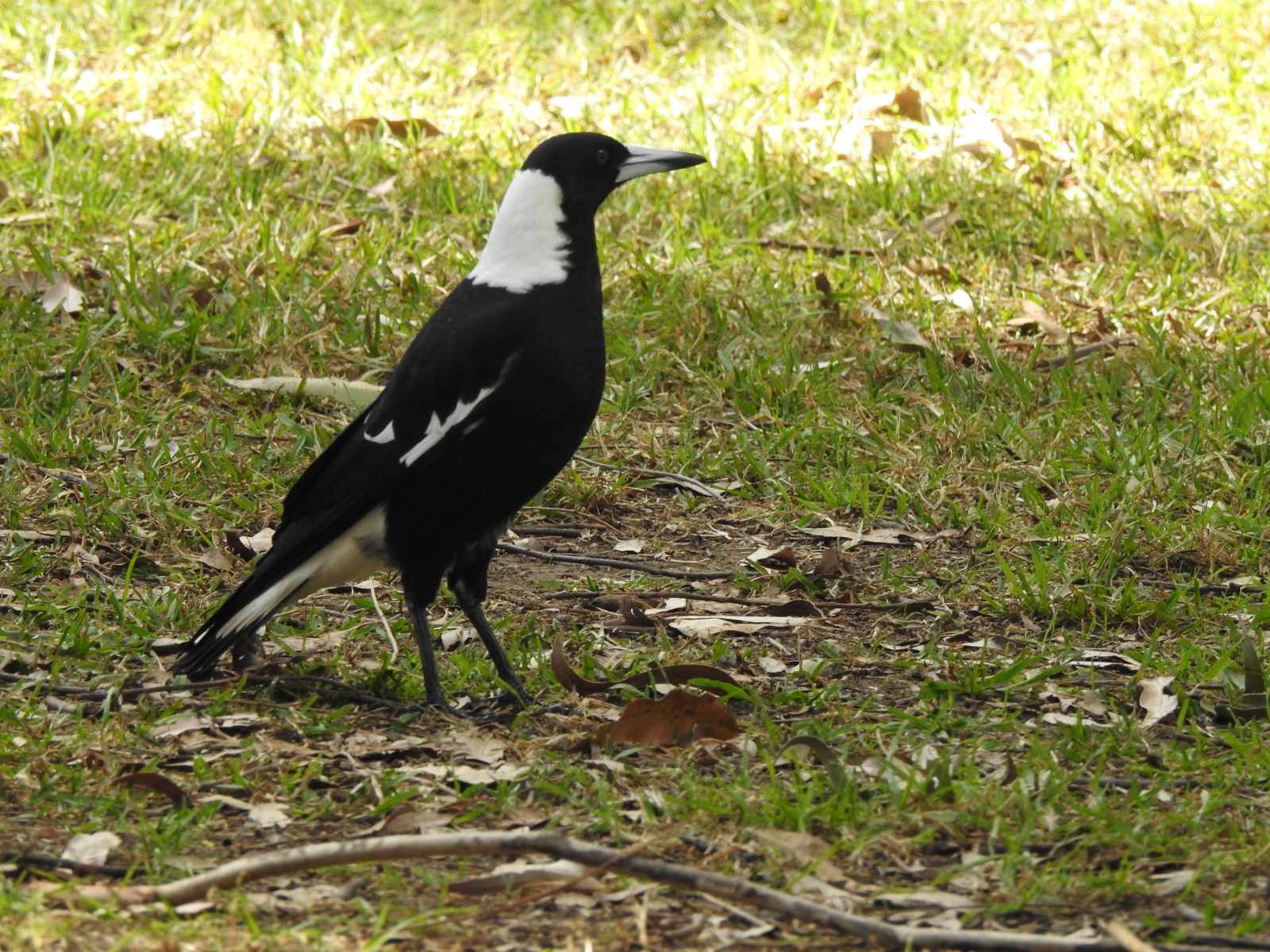 It is magpie swooping season again throughout Australia where Australian Magpies are found. That's pretty much everywhere in Australia. This species is usually quite happy to co-exist with humans and will go about its life quite independently of us. They are relatively common in urban areas and very common in rural and farming environments.
Aggressive birds
Some individual Australian Magpies, however, have a very aggressive behaviour towards people during the nesting season, swooping them if they come anywhere near to their nest. This is particularly troublesome to young children who are sometimes terrified by a swooping bird. The elderly are also vulnerable as this story relates. Sadly, the elderly man who fell from his bicycle trying to get away from a swooping magpie severely injured his head when he hit a fence. He later died in hospital.
While this incident had a tragic outcome, this is not normal. Certainly, many people are terrorised by nesting magpies. Some have incurred serious injuries as a result, including eye injuries. My own sister-in-law suffered serious cuts to her scalp during a magpie attack when she was quite young. I also seem to remember a newspaper report of a cyclist who, in attempting to avoid being swooped actually rode into the path of a car and was injured by the car but not the bird.
Over the years I have written quite a few articles addressing this issue. I have listed some of them below. Some of these articles give advice on how to avoid getting swooped.
Further reading:
The Problem of Swooping Magpies
Do Blackbirds Swoop? Dealing with Aggressive Birds
Pesky Plovers – dealing with swooping birds
I invite readers to add their comments on how they deal with swooping birds. Or, you can comment on experiences with pesky birds.
Good birding – and stay safe.
Trevor