An early morning surprise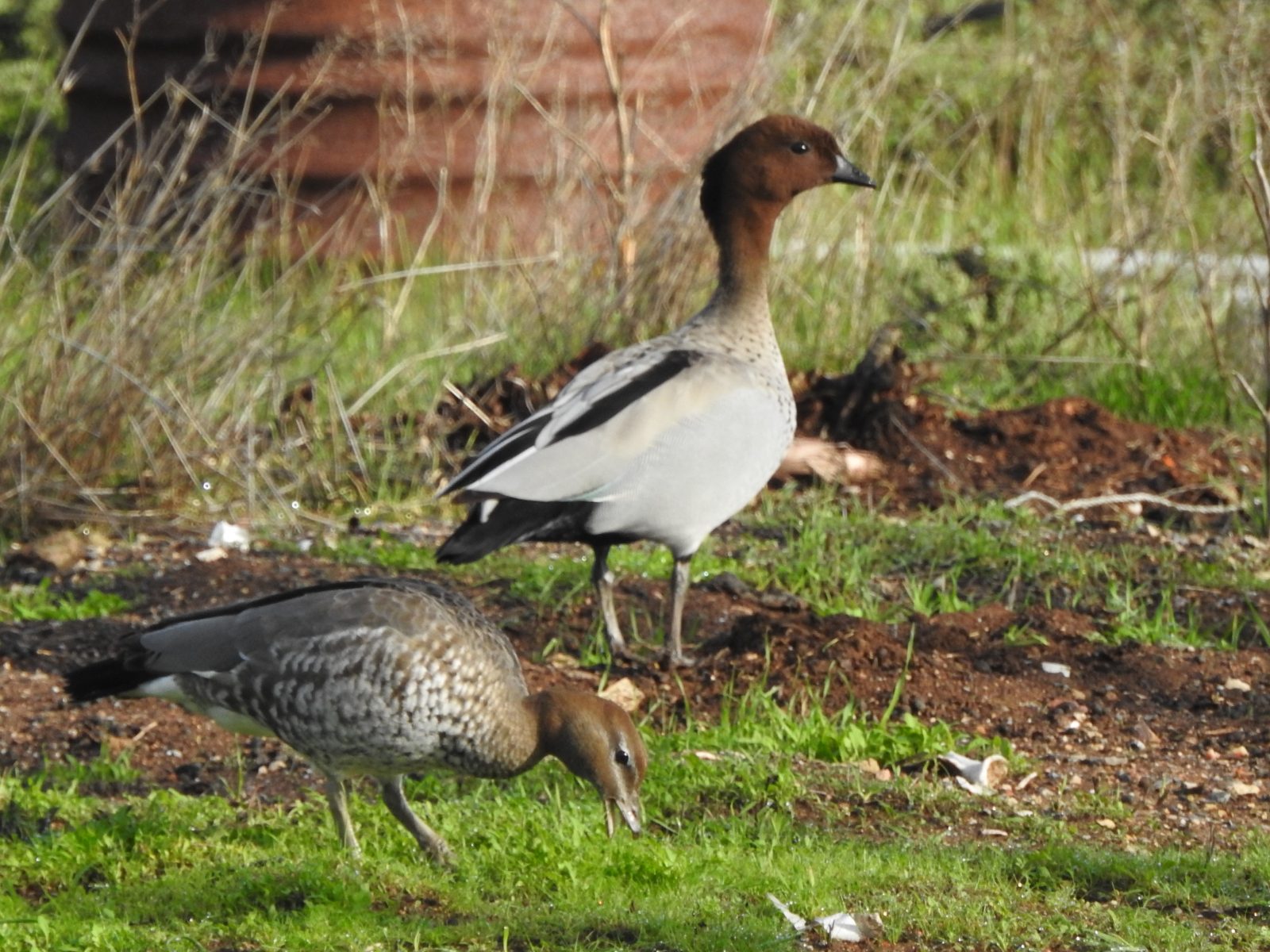 I had a pleasant surprise this morning. As I opened the curtains in my bedroom I saw two Australian Wood Ducks feeding on the grass in my garden. I quickly grabbed my camera and moved outside and a little closer to them, hoping to get some good photos. They were very cooperative and stayed grazing on the grass for a few minutes before flying off. I have included below a selection of the photos I took while they lingered there nearby.
New sighting
Australian Wood Ducks are quite common in the Murray Bridge area in South Australia. They can often be seen along and near the banks of the Murray River here, as well as in pastures some distance from water. In the Adelaide Hills to the west, and in other parts of the state, this species can often be observed in grassy pastures and around farm dams.
What is unusual about my sighting this morning is that I haven't recorded Australian Wood Ducks on my property for the last 15 years. In fact, I cannot recall ever seeing them here on my 5-acre block in over 35 years that I have lived here. My database of records only goes back to sightings since 2005. I still have many sightings from earlier years to enter on my database so I am trusting my memory on this one. And my memory is not as good as it used to be. (Sigh.)
From time to time I see Pacific Black Ducks flying overhead. Over ten years ago I also took photos of a mother Pacific Black Duck with her ducklings swimming in my swimming pool. This happened a number of times but now that I have a cover over the pool, they don't seem to be interested in coming down for a swim.