Being watched by Little Ravens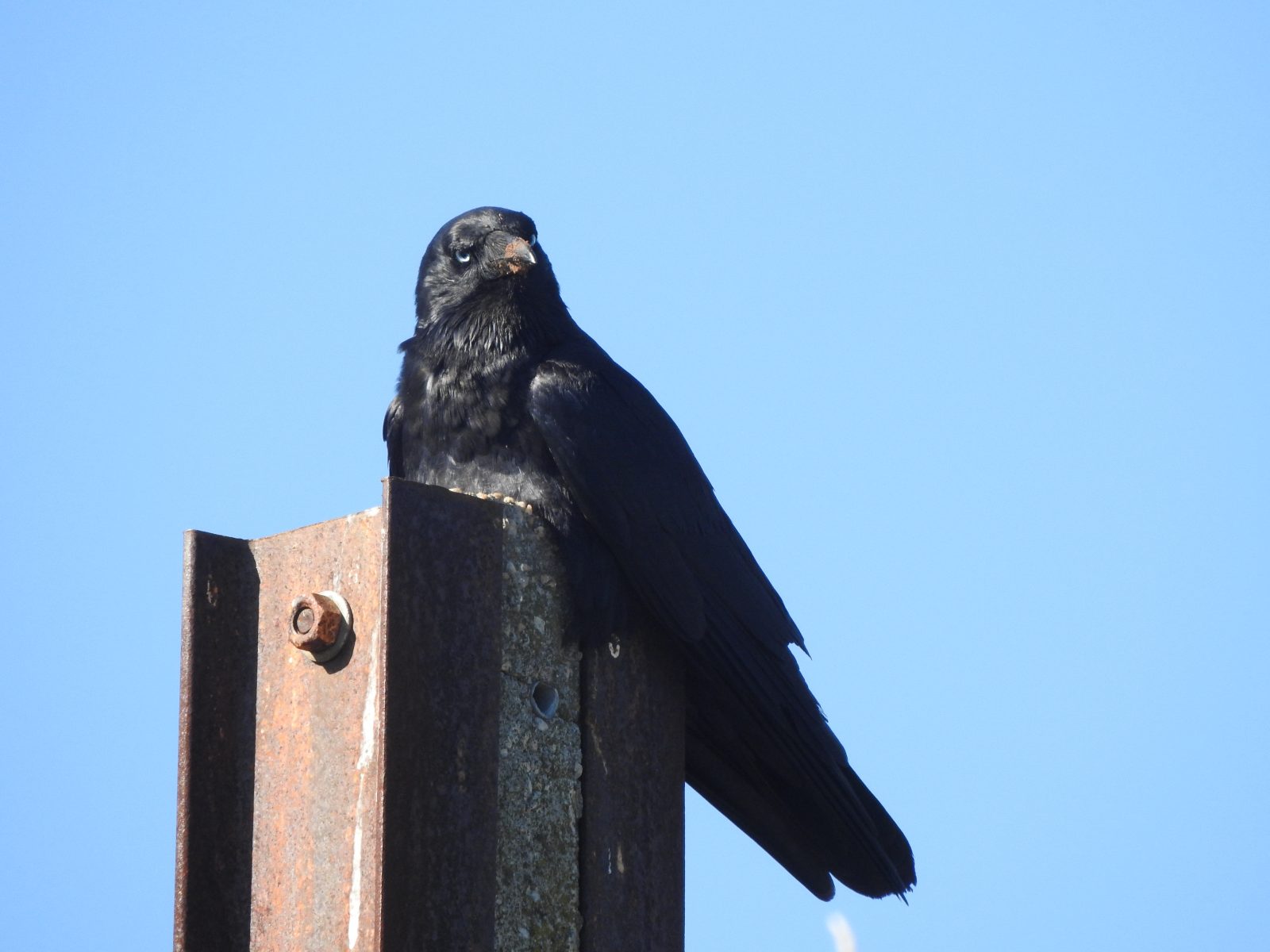 They are watching me
Ever had the feeling that someone is watching you?
I guess that feeling is common to most people. Have you ever had the feeling that an animal or bird is watching you? That is a very common feeling, I'd say. Dogs, in particular, have an uncanny way of watching people eat, for example. They always seem to know when there is food around.
Ravens nesting
Last month I was aware that the resident Little Ravens in my garden and five-acre block have been nesting. I observed them carrying sticks to a tall tree near my driveway, a spot which gives them a good lookout over the surrounding land. I had just taken some photos of the flowers of some native Australian plants in my garden when I spotted the Little Raven shown in today's photos (above and below).
Keeping an eye on me
The photos almost look like the raven is watching me carefully, making sure that I go nowhere near the nest. Over the few weeks, before these photos were taken, I walked past the nest tree many times. At no point did the ravens call out a warning, or swoop me or anything. I just went about my business, and they continued with their nest building.
I have been away from home travelling for the last two weeks so I don't know whether their eggs have hatched. I will still be away for a while so I expect to get home to find several young ravens begging for food.
Good birding,
Trevor
Further reading: