Products available via Trevor's Birding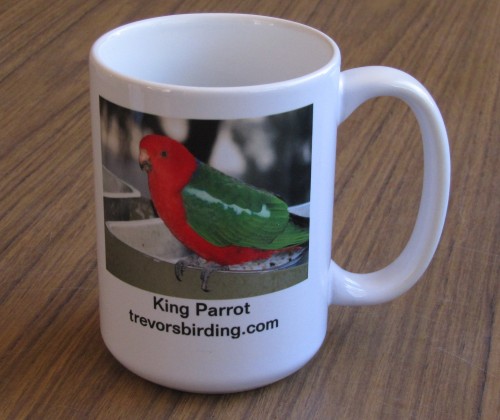 Over the last 9 years I have written over 1600 articles here about Australian birds, many of them illustrated by photos I have taken of the birds I have seen. I love sharing the best of my photos with my many readers.
Now I am happy to announce that selected photos are now available for purchase on a range of products such as the coffee mugs shown on today's post. This has been made possible by my association with a company called Zazzle. The products also include shopping bags, puzzles, badges, posters, aprons, cards, caps, stickers, note books, key chains, ornaments and tee shirts. Plus many many more – 100s in fact.
Why not have a look – you might find just the right gift for someone in the family, a friend – or even yourself. More products and new photos are being added regularly.
Go to TrevorsPhotos here.