Archive for September, 2019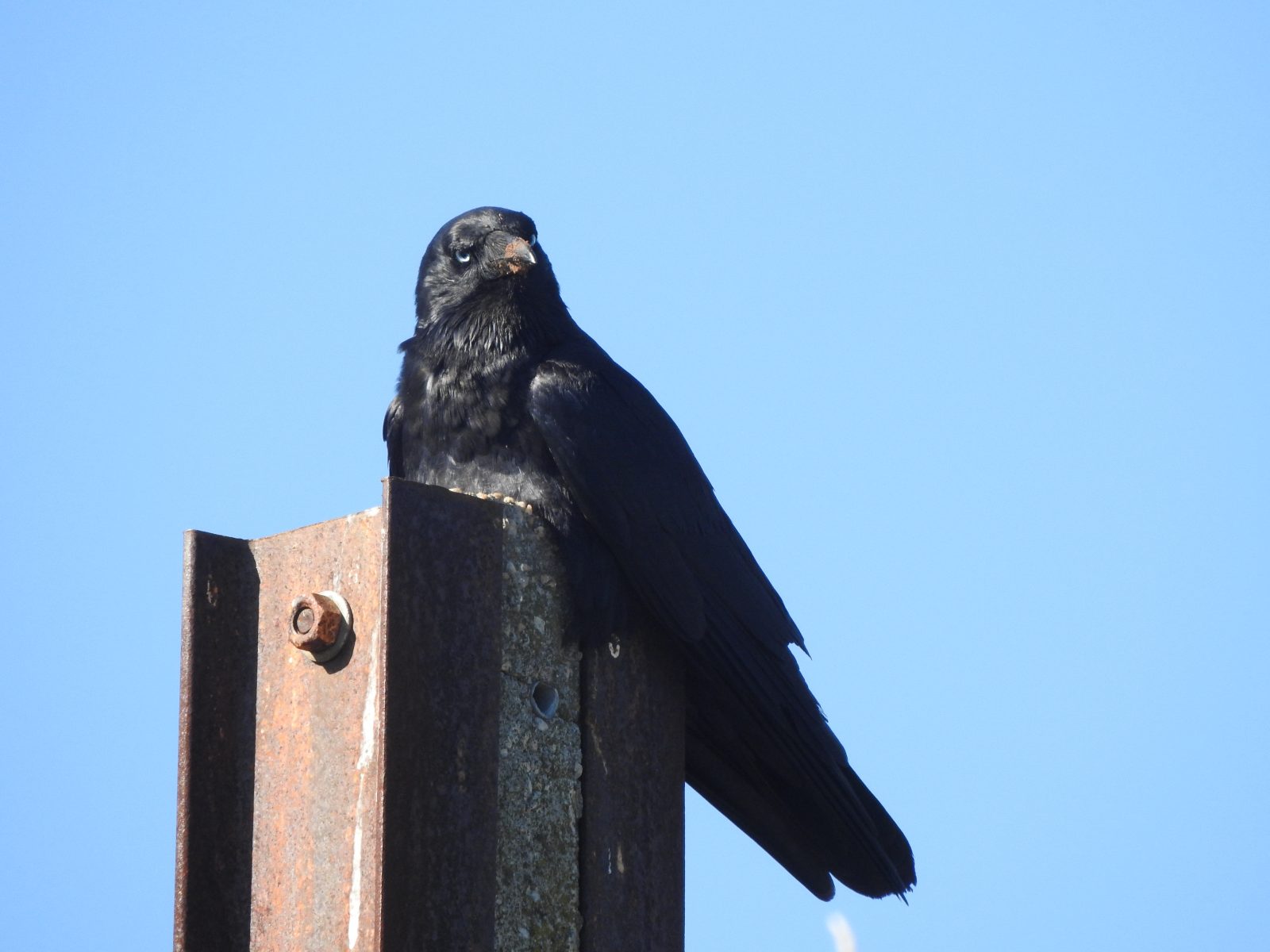 They are watching me
Ever had the feeling that someone is watching you?
I guess that feeling is common to most people. Have you ever had the feeling that an animal or bird is watching you? That is a very common feeling, I'd say. Dogs, in particular, have an uncanny way of watching people eat, for example. They always seem to know when there is food around.
Ravens nesting
Last month I was aware that the resident Little Ravens in my garden and five-acre block have been nesting. I observed them carrying sticks to a tall tree near my driveway, a spot which gives them a good lookout over the surrounding land. I had just taken some photos of the flowers of some native Australian plants in my garden when I spotted the Little Raven shown in today's photos (above and below).
Keeping an eye on me
The photos almost look like the raven is watching me carefully, making sure that I go nowhere near the nest. Over the few weeks, before these photos were taken, I walked past the nest tree many times. At no point did the ravens call out a warning, or swoop me or anything. I just went about my business, and they continued with their nest building.
I have been away from home travelling for the last two weeks so I don't know whether their eggs have hatched. I will still be away for a while so I expect to get home to find several young ravens begging for food.
Good birding,
Trevor
Further reading: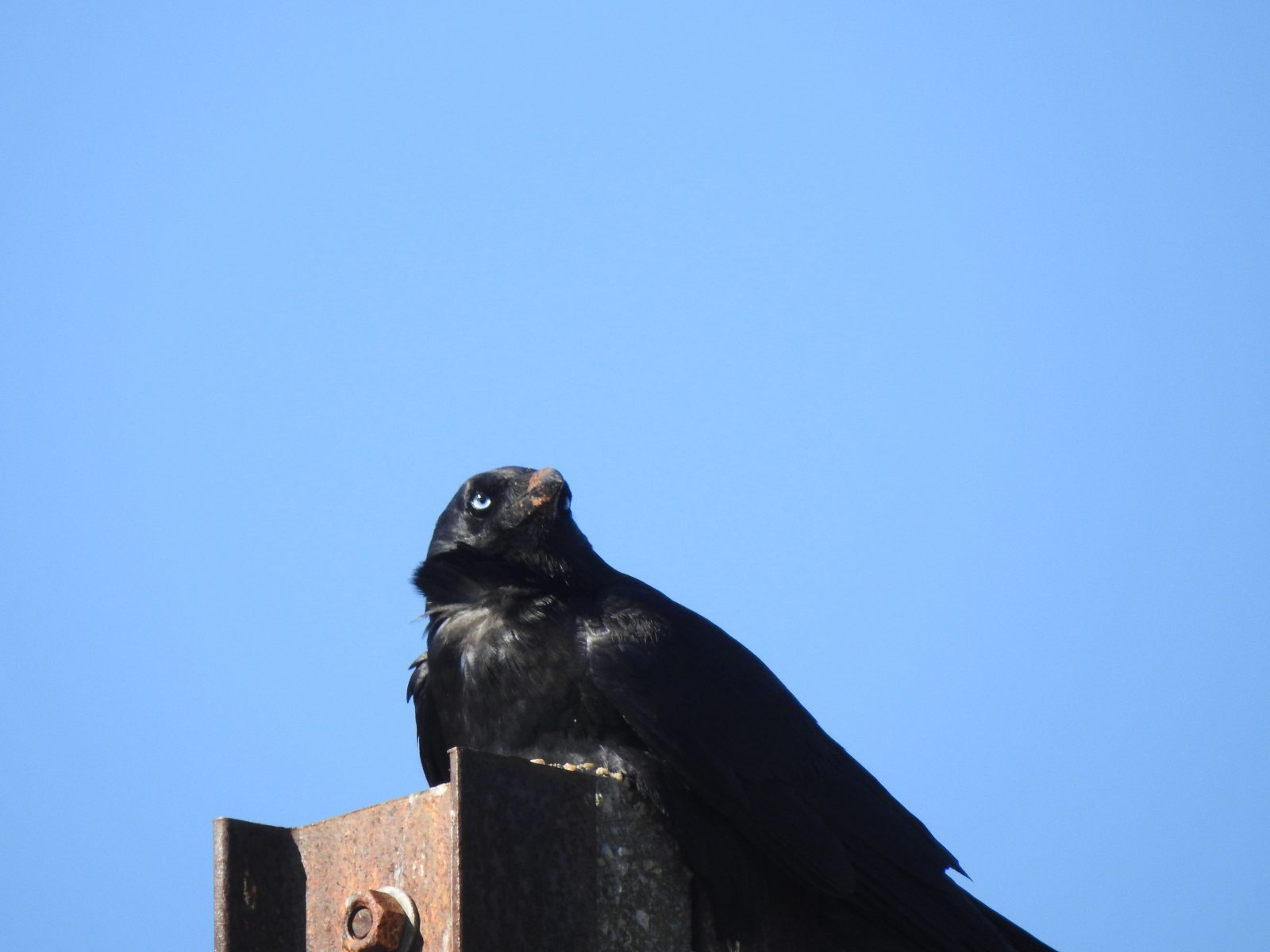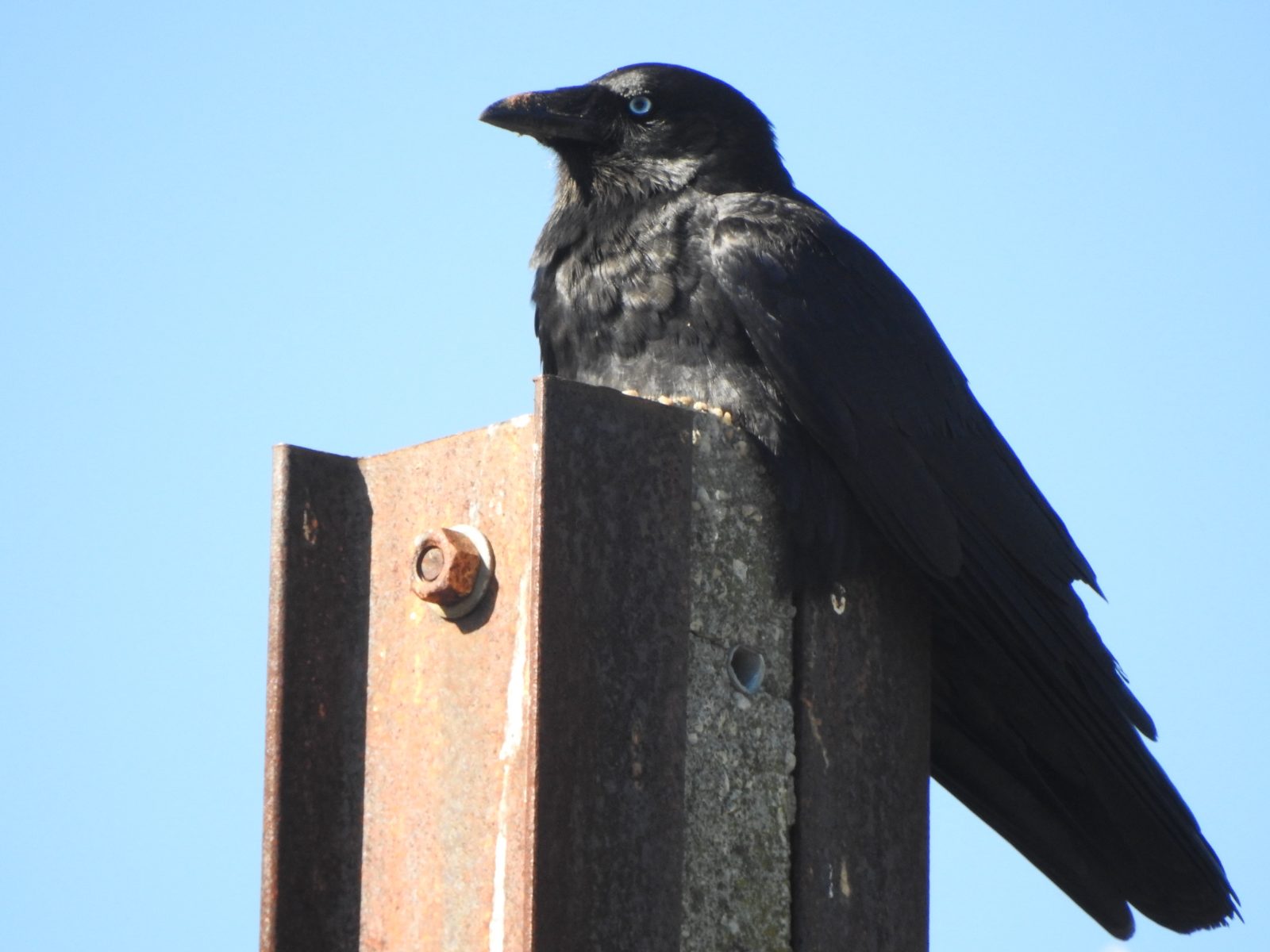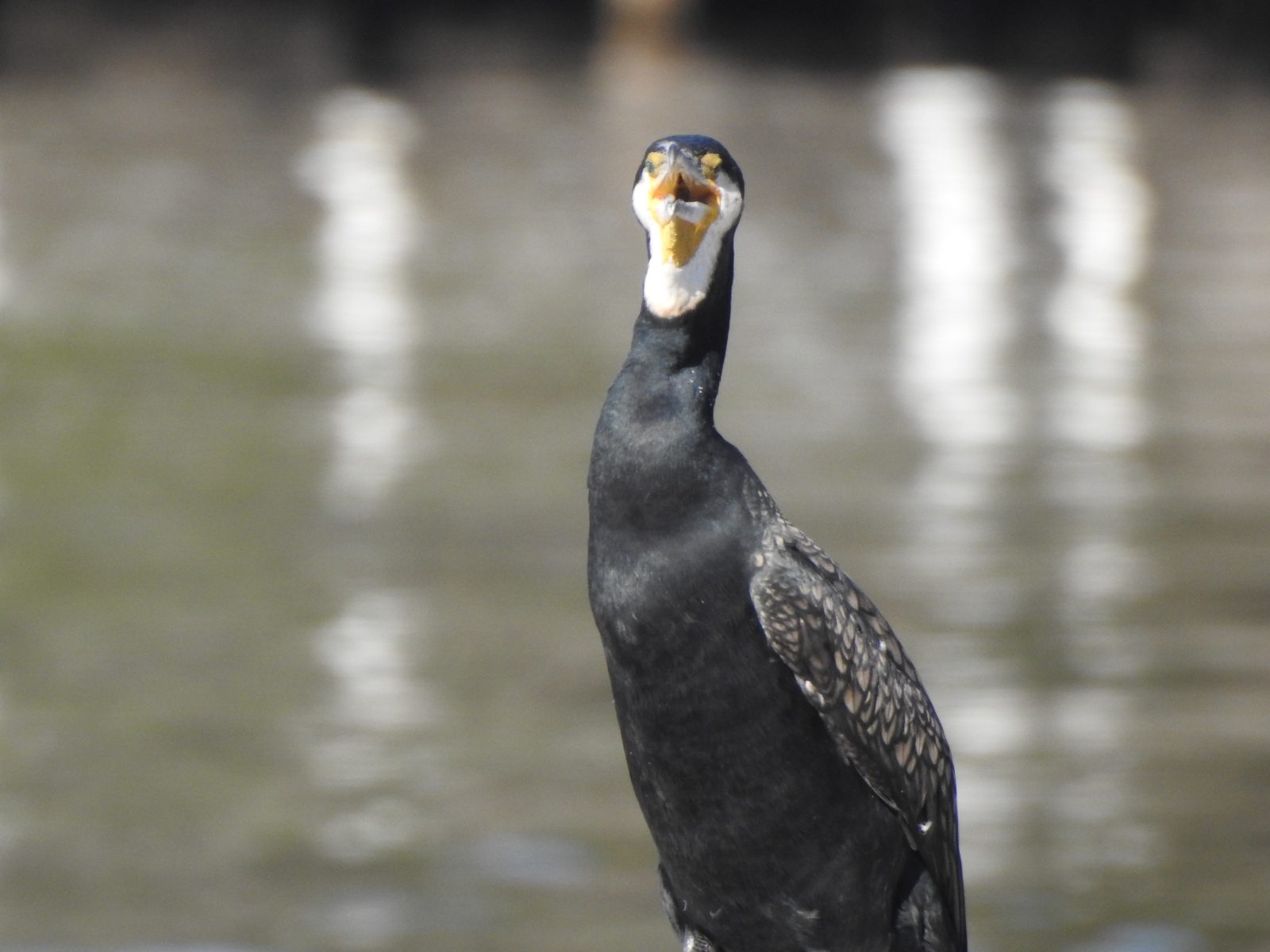 Wherever possible, I like to link to other sites which have birds and birding as their primary focus. In doing this, I hope that I am helping my readers to discover new sites. A selection of these sites is listed in the Links section (click on the link above the heading of this post or click here).
It has been many years since I developed the Links Page here on my site. I am very aware that the page needs a thorough review and overhaul. Some of the sites no longer exist, or the links are broken. In some instances, the owner of the site may have changed direction completely.
I have recently become aware of a new listing of existing blogs or websites with a focus on Australian birds (plus a few other sites as well). Bad Birding is a site run and written by a Canadian couple, Jason and Emily, who are focussed on building up their world list of birds in the coming years. They aim to see and photograph 5000 different bird species – that is about half the world's bird species. Their current list stands at 447 species, so you could say that they have an ambitious goal. They have already spent a lot of time birding in Australia, so they are well on their way.
Good on them, I say. Go for it.
If I was 50 years younger I would attempt to do something similar – until my money ran out, that is.
Links page: Bad Birding Links Page – listing lots of birding sites.
Good birding,
Trevor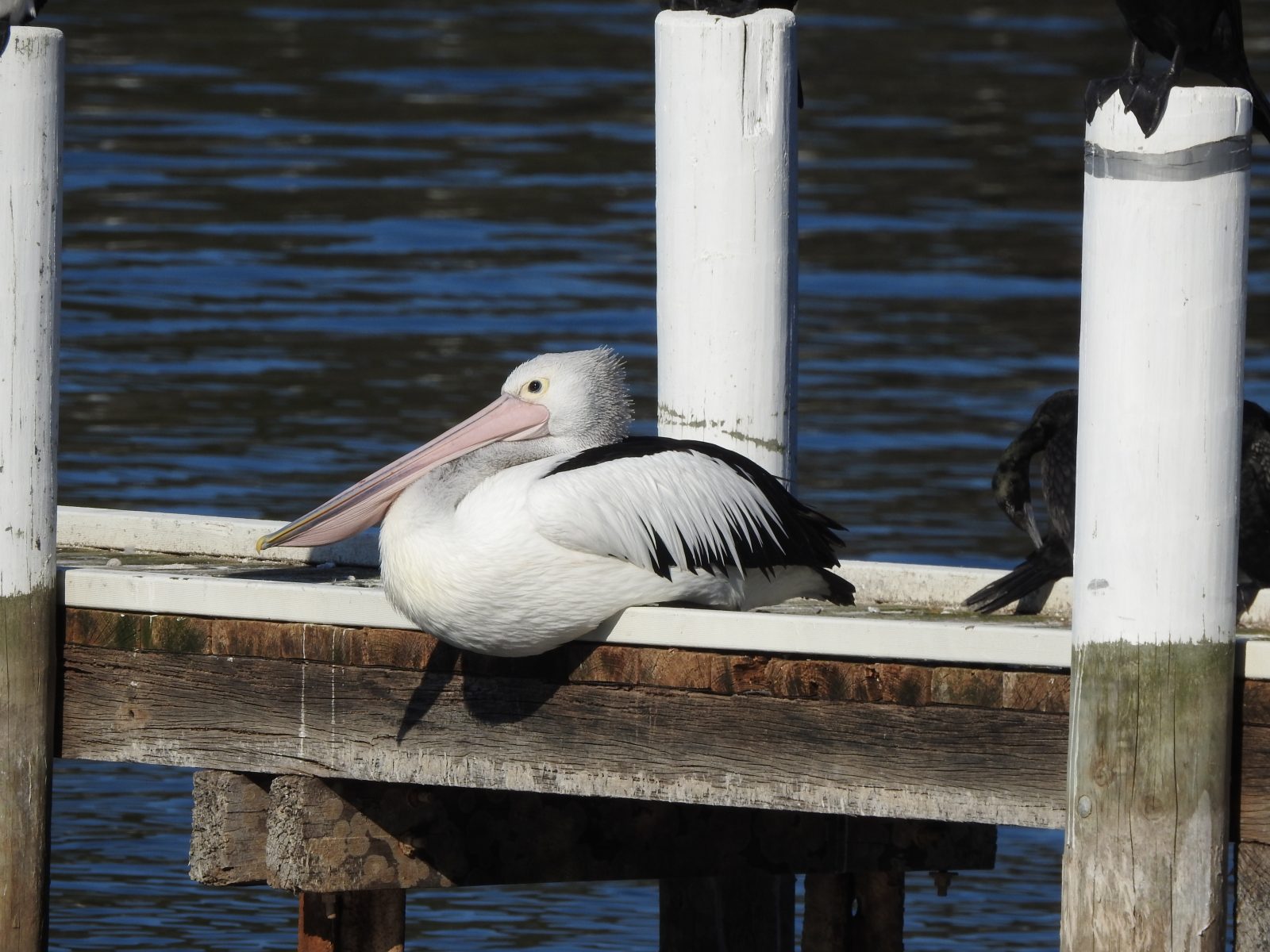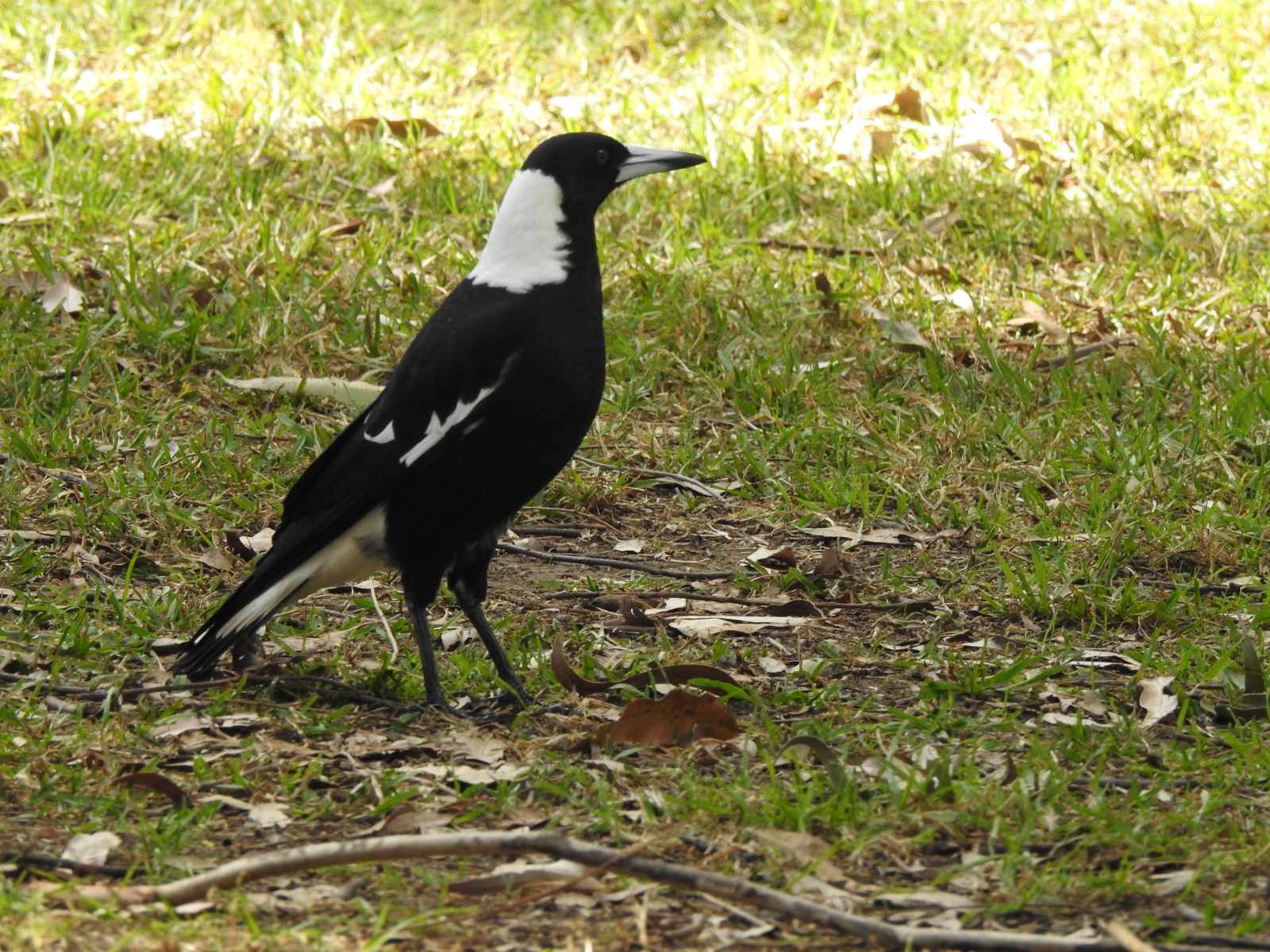 It is magpie swooping season again throughout Australia where Australian Magpies are found. That's pretty much everywhere in Australia. This species is usually quite happy to co-exist with humans and will go about its life quite independently of us. They are relatively common in urban areas and very common in rural and farming environments.
Aggressive birds
Some individual Australian Magpies, however, have a very aggressive behaviour towards people during the nesting season, swooping them if they come anywhere near to their nest. This is particularly troublesome to young children who are sometimes terrified by a swooping bird. The elderly are also vulnerable as this story relates. Sadly, the elderly man who fell from his bicycle trying to get away from a swooping magpie severely injured his head when he hit a fence. He later died in hospital.
While this incident had a tragic outcome, this is not normal. Certainly, many people are terrorised by nesting magpies. Some have incurred serious injuries as a result, including eye injuries. My own sister-in-law suffered serious cuts to her scalp during a magpie attack when she was quite young. I also seem to remember a newspaper report of a cyclist who, in attempting to avoid being swooped actually rode into the path of a car and was injured by the car but not the bird.
Over the years I have written quite a few articles addressing this issue. I have listed some of them below. Some of these articles give advice on how to avoid getting swooped.
Further reading:
The Problem of Swooping Magpies
Do Blackbirds Swoop? Dealing with Aggressive Birds
Pesky Plovers – dealing with swooping birds
I invite readers to add their comments on how they deal with swooping birds. Or, you can comment on experiences with pesky birds.
Good birding – and stay safe.
Trevor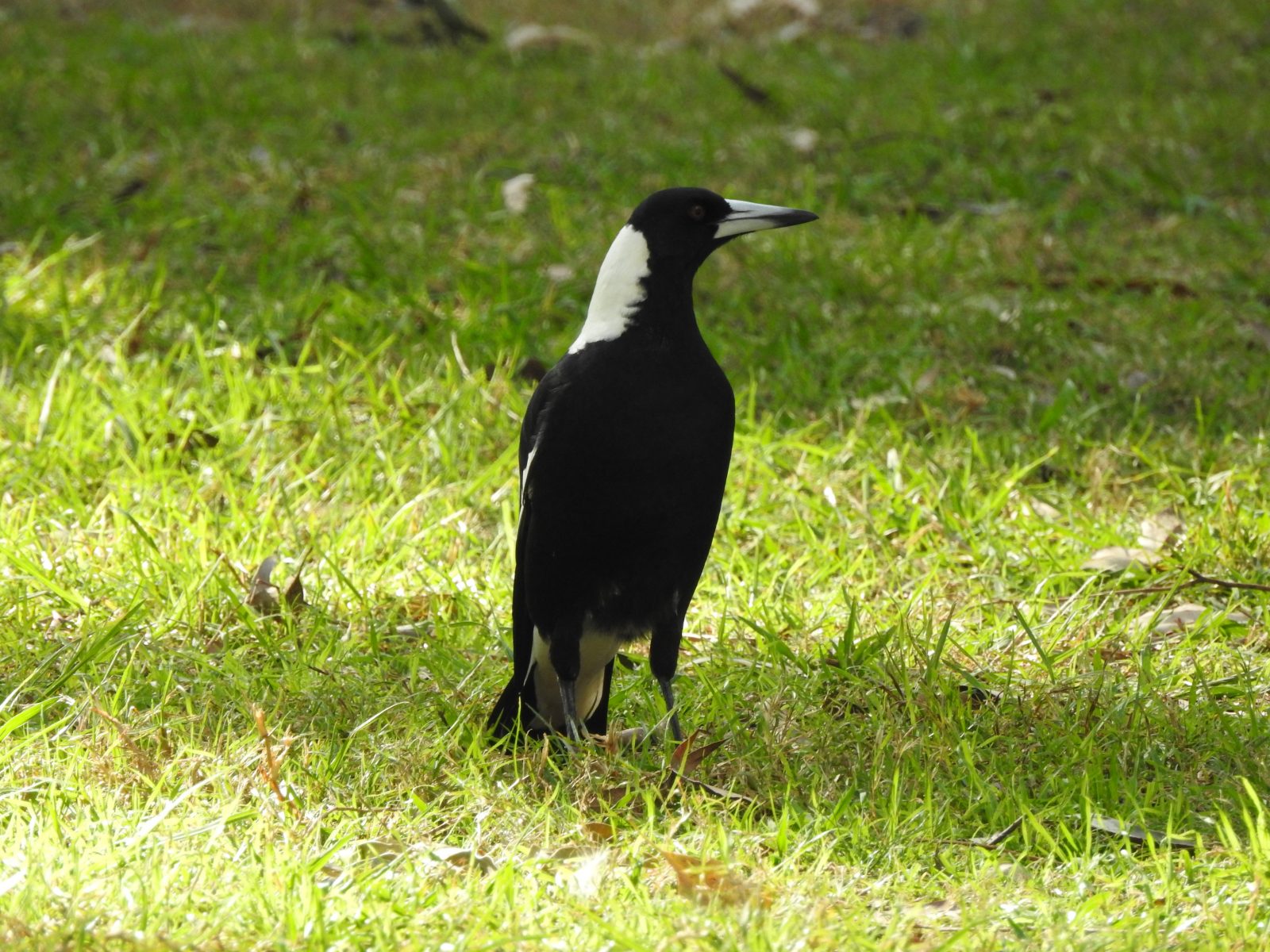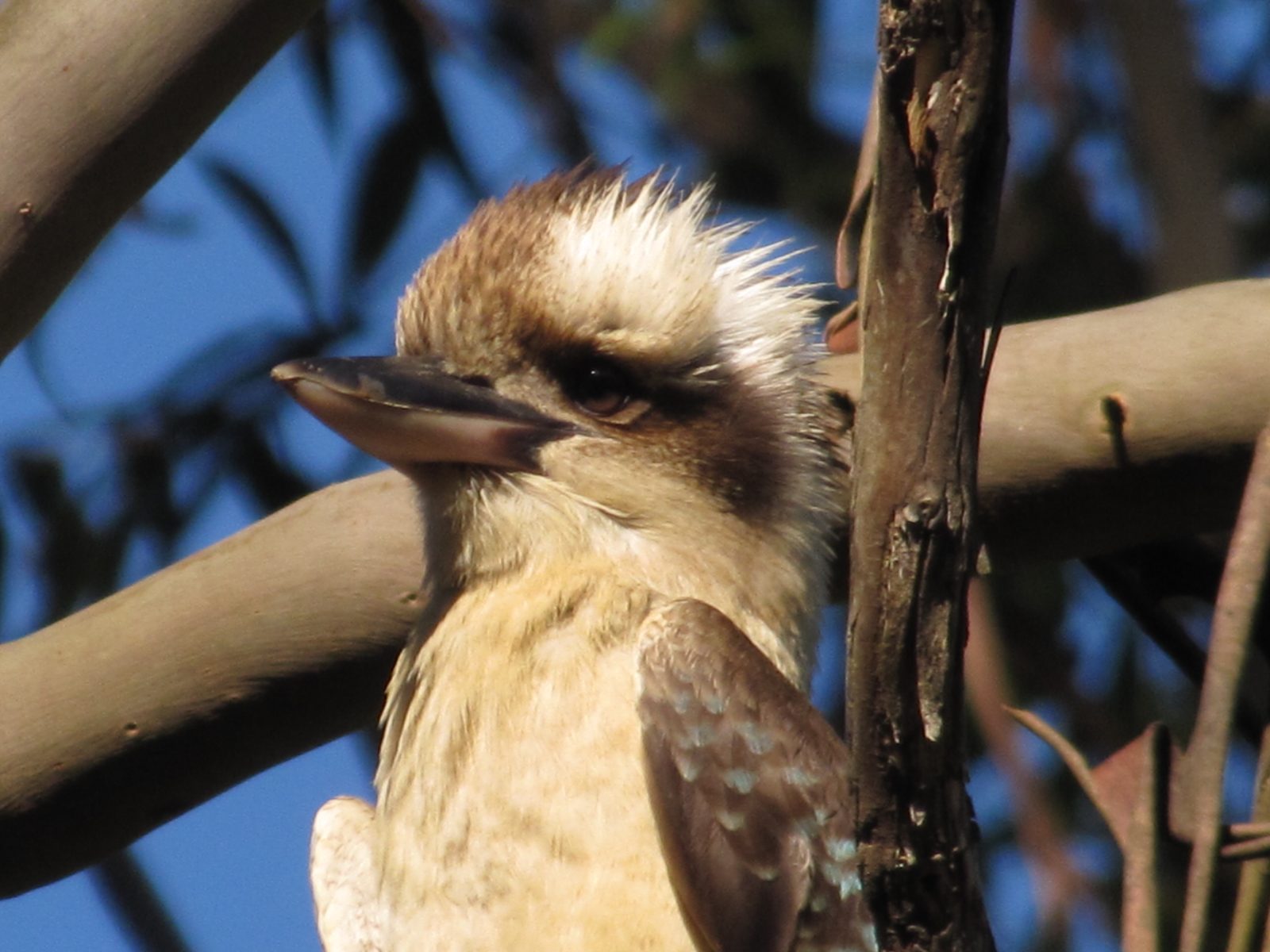 On my writing blog, I recently wrote about the wonderful sounds in the morning when lingering in bed. This article is something of a homage to the calls of birds which can be experienced early in the morning. I am particularly blessed because I live on the outskirts of a town of Murray Bridge in South Australia. I also have fond memories of camping years ago when the birdlife was up close and the dawn chorus was an interesting challenge when trying to identify birds, especially in unfamiliar areas.
Bird environment
I live on a five-acre block of land which has many trees and shrubs and bushes. My surrounding environment is a good place for birds and I have recorded over 100 bird species in the 35 years I have lived here. Many times I have been alerted to something unusual in the garden just by a call which is different.
Bird calls
My advice would be to anyone interested in honing their birding skills is to learn the calls and songs of the common birds in your area. There are apps you can get for your phone which can help you in memorising and identifying birds and I strongly recommend that you get one. I use Morcomb's Birds of Australia app on my Android phone. There is also an Apple version. This app not only gives the calls of all of our birds, but it also gives detailed notes on behaviour, nesting, distribution and much more information as well. The illustrations should also help in identifying the birds you are seeing.
Birds in Backyards
Birdlife Australia also has a portal called Birds in Backyards which includes a great deal of information to help identify out birds. It also includes MP3 files of bird calls.
Good birding – and happy listening.
Trevor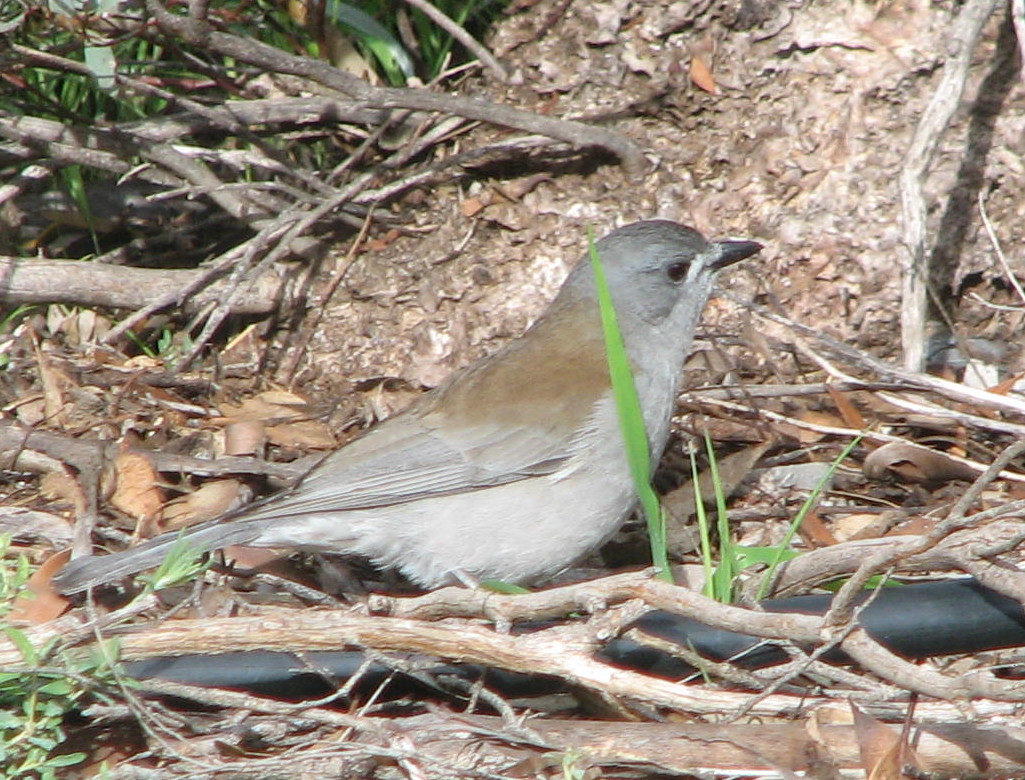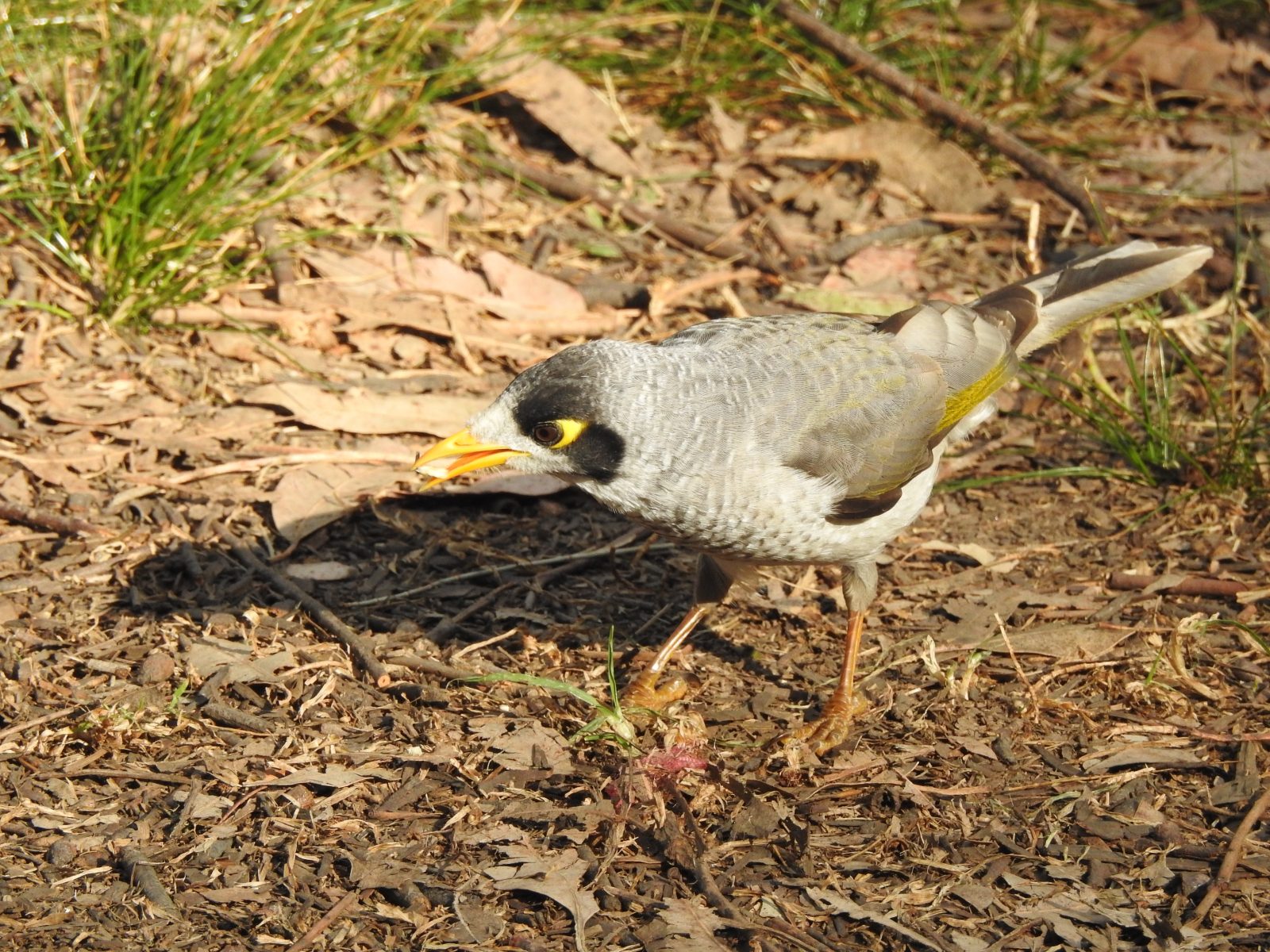 In my last post, I showed photos of some Laughing Kookaburras in the Lane Cove National Park in Sydney. This park is only a short distance from my son's home, so over the years, I have visited it often. On this occasion, the kookaburras allowed me to come very close to where they were investigating something on the ground. I couldn't determine what they were so interested in because I was enjoying photographing the birds from a close distance.
A Noisy Miner also joined in the quest for something to eat. They may have spotted some picnic leftovers and were looking for more. Just like the kookaburras, I was able to get close up photos of the miners in their natural environment without disturbing them in any way.
On other visits to this park, the Noisy Miners can be rather annoying. Just like the kookaburras, they are very bold and will come up to humans and even snatch food from the picnic tables when it is left uncovered or unattended. There are plenty of signs in this park warning people not to feed the birds, but that still doesn't stop the birds snatching human food for themselves.
The Noisy Miner is one of many species of native Australian honeyeaters. It is not to be confused with the very similar Yellow-throated Miner. Their distribution overlaps in parts of Australia. There is yet another species – the Black-eared Miner but that species is endangered and is only found in a few small isolated populations.
The Noisy Miner is an aggressive species and has adapted well to urban environments and introduced plant species. It acts aggressively towards many of our smaller bird species such as finches and wrens, chasing them away from parks and gardens, taking their food and nesting spots. Some people also find that their raucous calling can be annoying at times.