Archive for the 'Garden birds' Category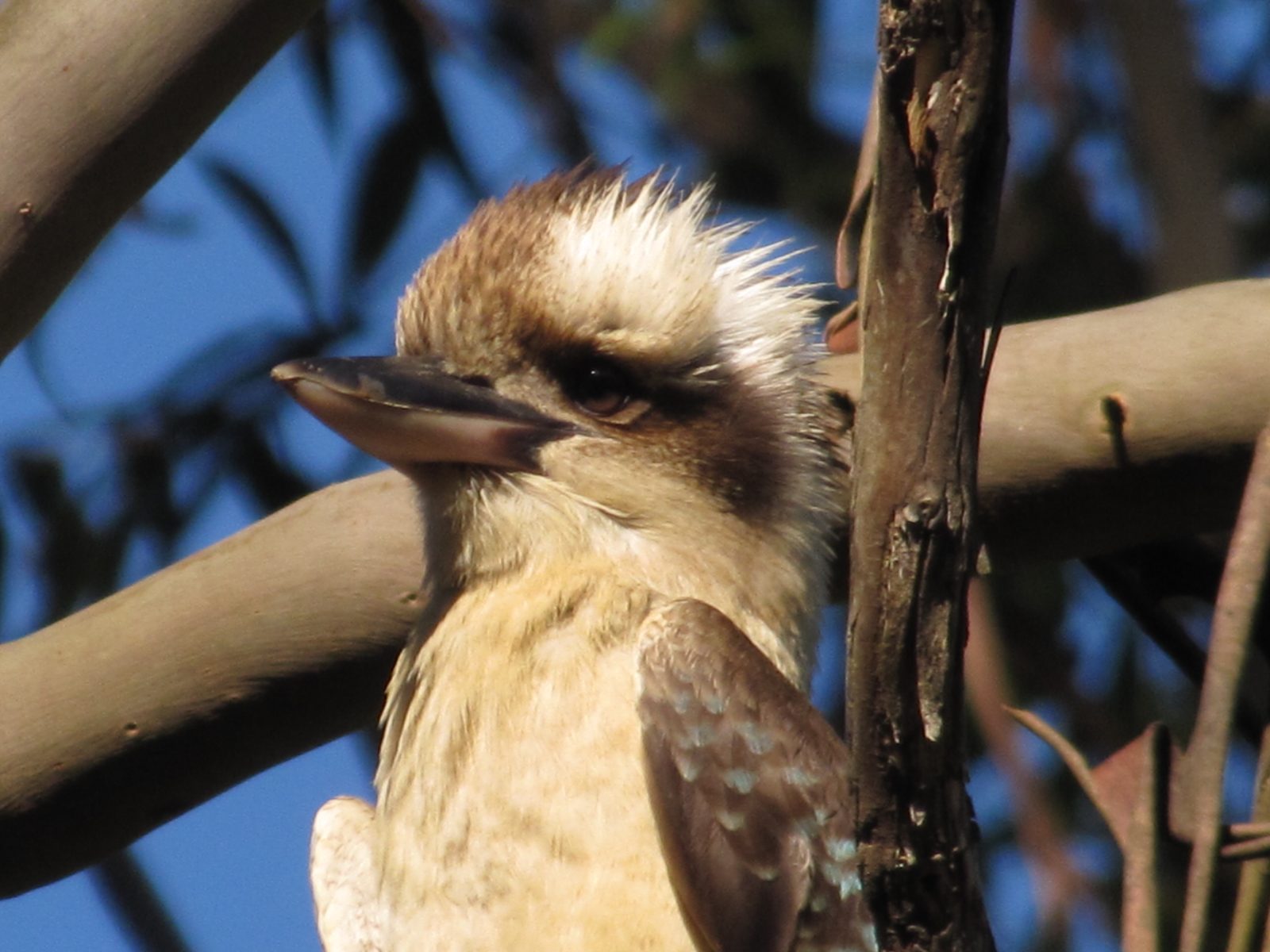 On my writing blog, I recently wrote about the wonderful sounds in the morning when lingering in bed. This article is something of a homage to the calls of birds which can be experienced early in the morning. I am particularly blessed because I live on the outskirts of a town of Murray Bridge in South Australia. I also have fond memories of camping years ago when the birdlife was up close and the dawn chorus was an interesting challenge when trying to identify birds, especially in unfamiliar areas.
Bird environment
I live on a five-acre block of land which has many trees and shrubs and bushes. My surrounding environment is a good place for birds and I have recorded over 100 bird species in the 35 years I have lived here. Many times I have been alerted to something unusual in the garden just by a call which is different.
Bird calls
My advice would be to anyone interested in honing their birding skills is to learn the calls and songs of the common birds in your area. There are apps you can get for your phone which can help you in memorising and identifying birds and I strongly recommend that you get one. I use Morcomb's Birds of Australia app on my Android phone. There is also an Apple version. This app not only gives the calls of all of our birds, but it also gives detailed notes on behaviour, nesting, distribution and much more information as well. The illustrations should also help in identifying the birds you are seeing.
Birds in Backyards
Birdlife Australia also has a portal called Birds in Backyards which includes a great deal of information to help identify out birds. It also includes MP3 files of bird calls.
Good birding – and happy listening.
Trevor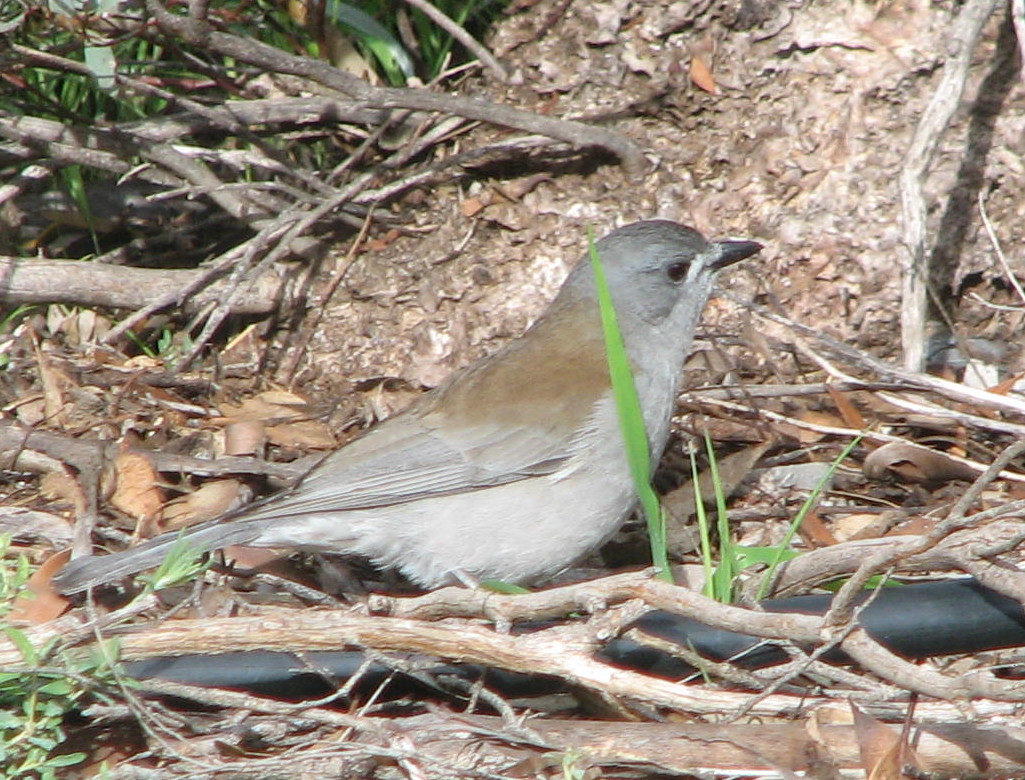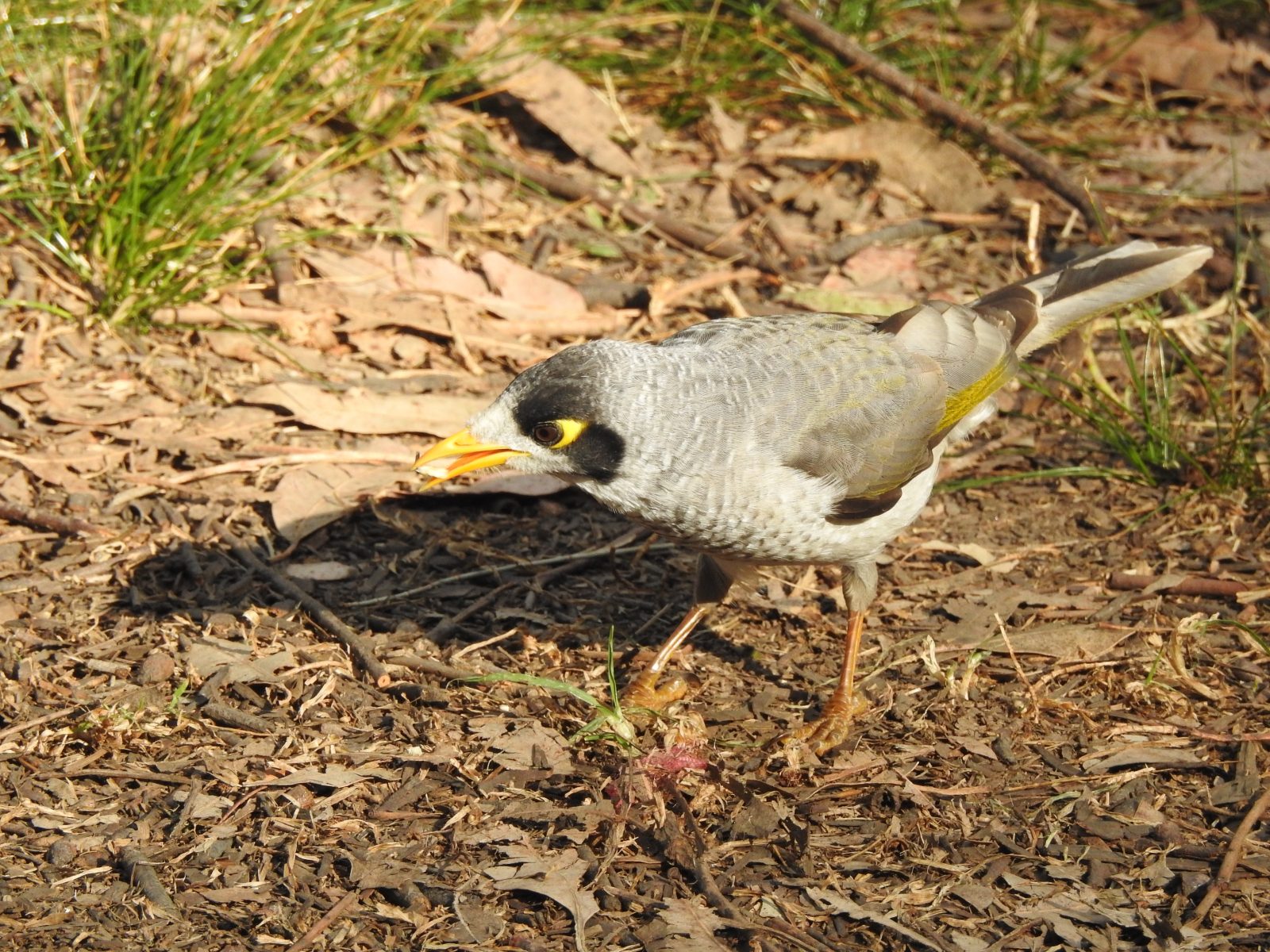 In my last post, I showed photos of some Laughing Kookaburras in the Lane Cove National Park in Sydney. This park is only a short distance from my son's home, so over the years, I have visited it often. On this occasion, the kookaburras allowed me to come very close to where they were investigating something on the ground. I couldn't determine what they were so interested in because I was enjoying photographing the birds from a close distance.
A Noisy Miner also joined in the quest for something to eat. They may have spotted some picnic leftovers and were looking for more. Just like the kookaburras, I was able to get close up photos of the miners in their natural environment without disturbing them in any way.
On other visits to this park, the Noisy Miners can be rather annoying. Just like the kookaburras, they are very bold and will come up to humans and even snatch food from the picnic tables when it is left uncovered or unattended. There are plenty of signs in this park warning people not to feed the birds, but that still doesn't stop the birds snatching human food for themselves.
The Noisy Miner is one of many species of native Australian honeyeaters. It is not to be confused with the very similar Yellow-throated Miner. Their distribution overlaps in parts of Australia. There is yet another species – the Black-eared Miner but that species is endangered and is only found in a few small isolated populations.
The Noisy Miner is an aggressive species and has adapted well to urban environments and introduced plant species. It acts aggressively towards many of our smaller bird species such as finches and wrens, chasing them away from parks and gardens, taking their food and nesting spots. Some people also find that their raucous calling can be annoying at times.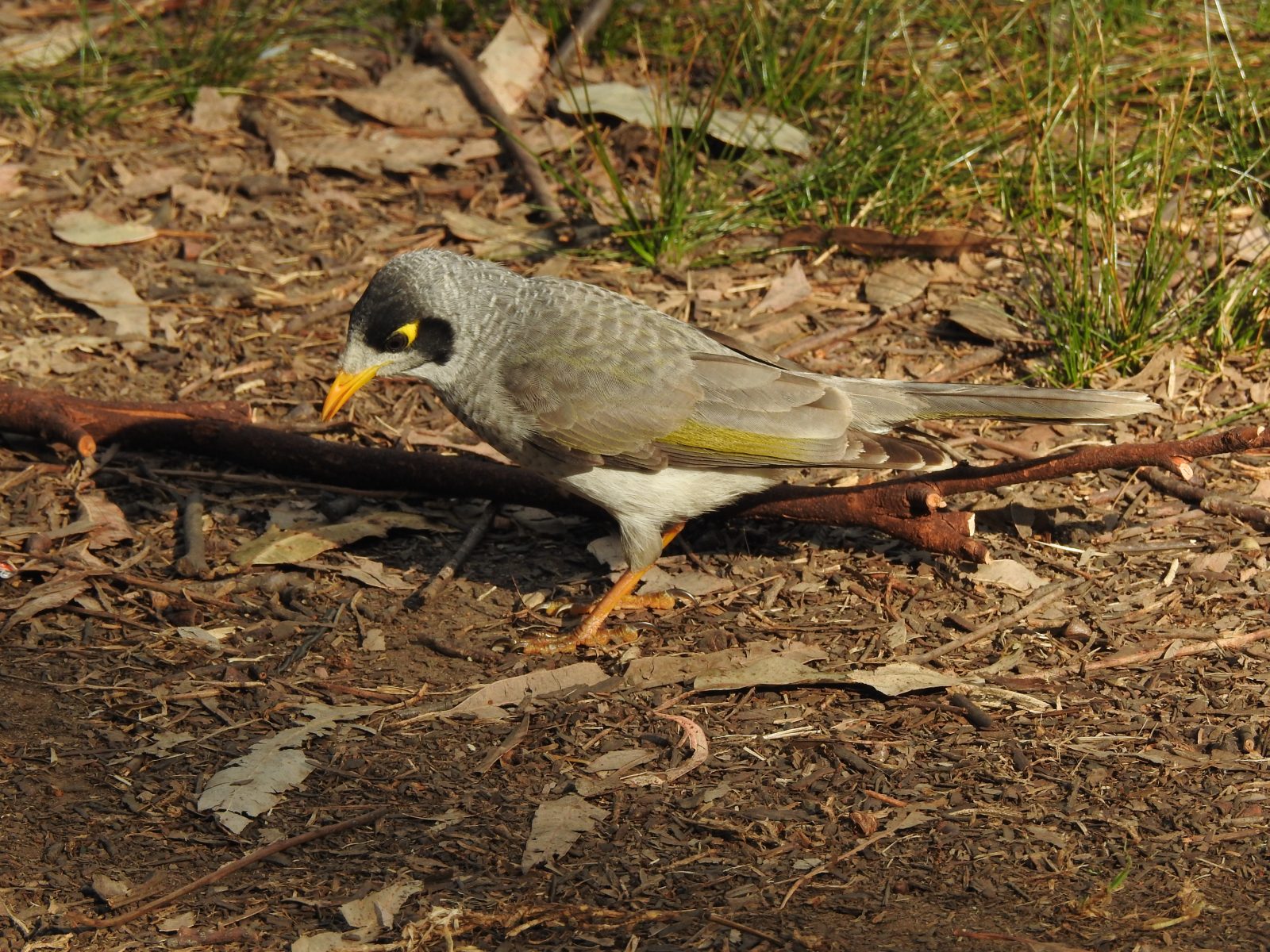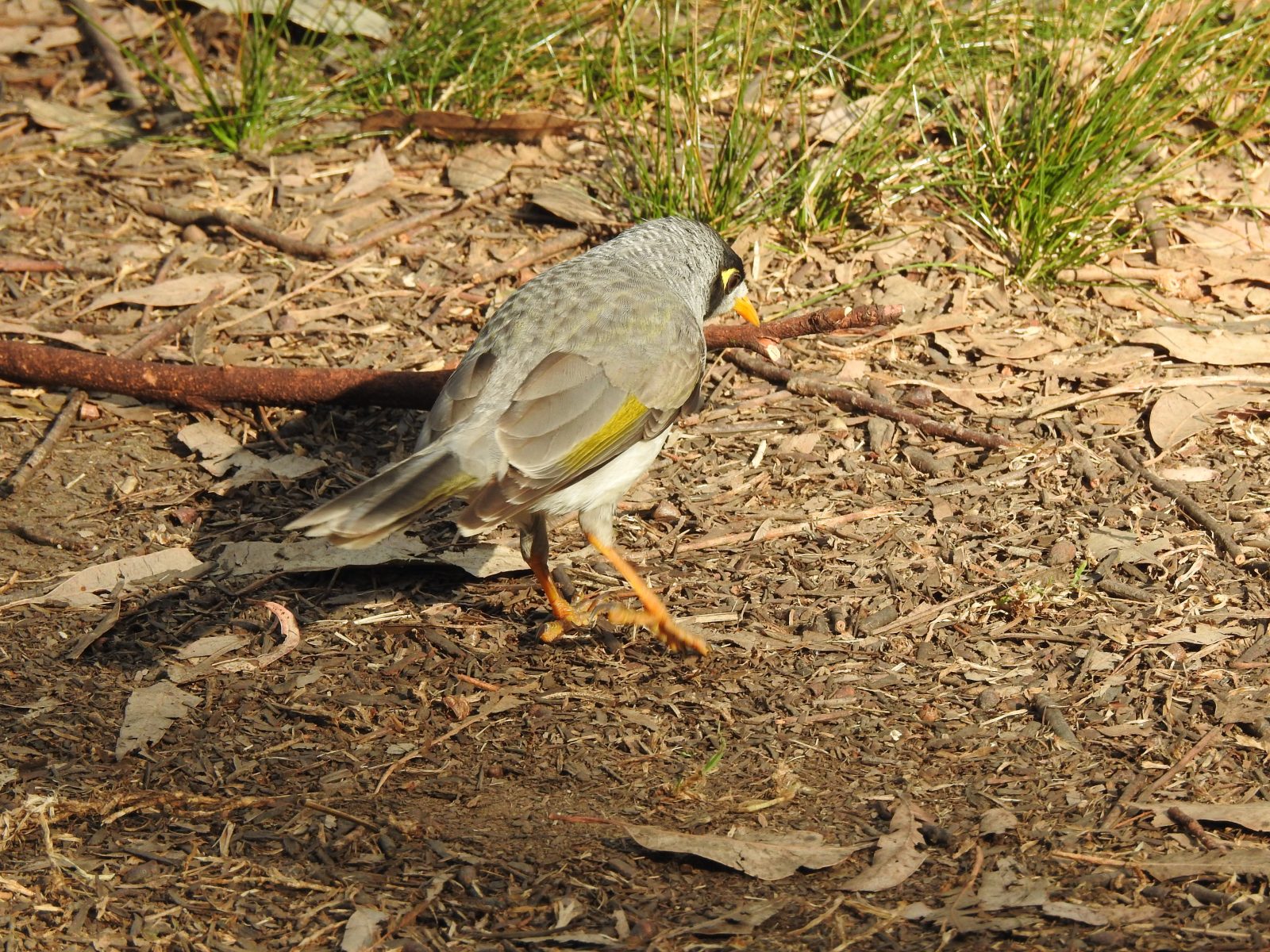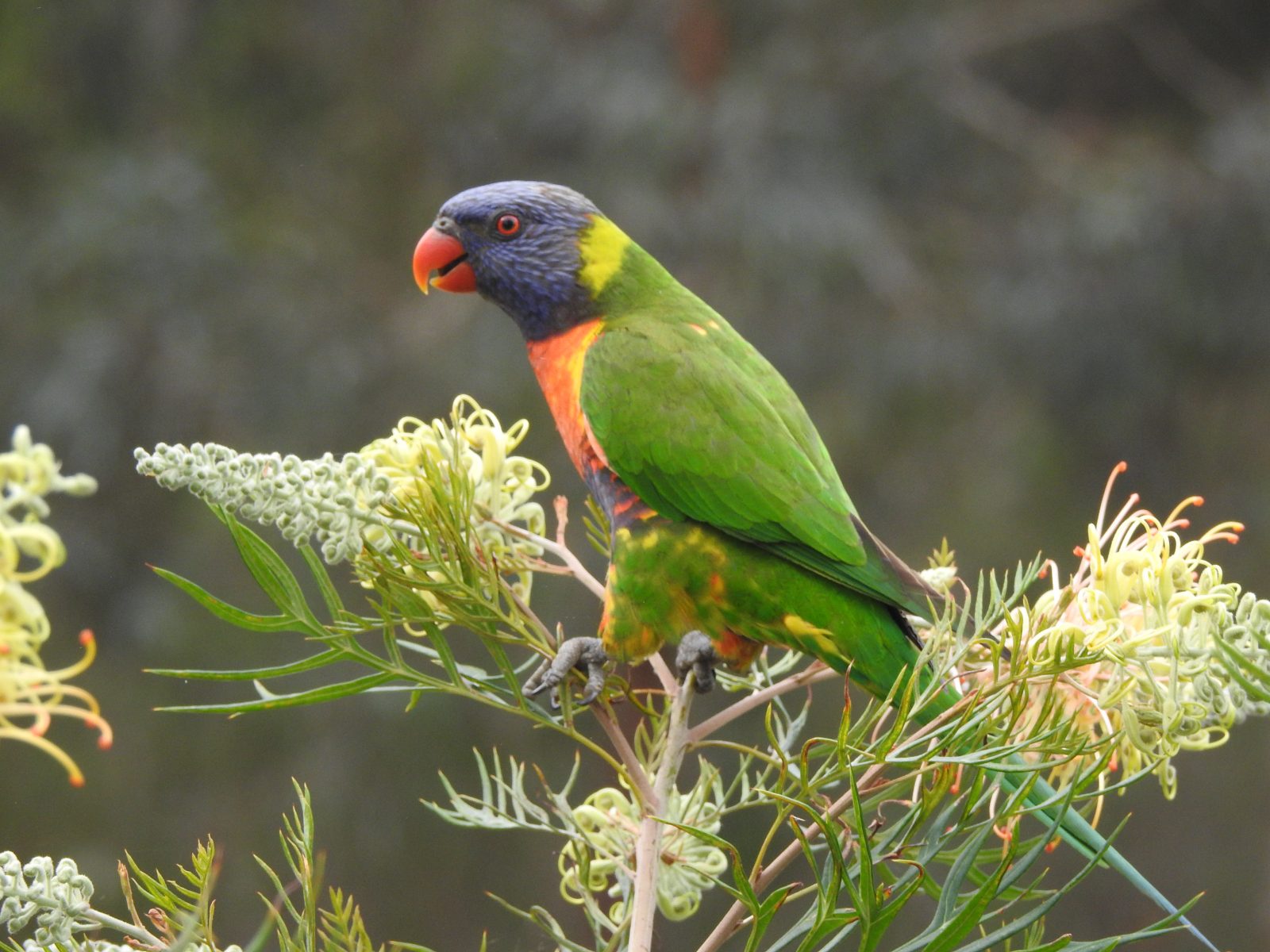 Last week I travelled from my home in Murray Bridge, South Australia, to Sydney to visit family for a few weeks. On the last day of my trip, I had a few spare hours, so I decided to visit the Australian Botanic Gardens at Mouth Annan. These magnificent gardens are in the south-west edge of the greater metropolitan Sydney area.
My wife and I had previously visited these gardens in December 2013 and we always wanted to make a return visit. Being the beginning of spring here in Australia it was an ideal time to visit. I mainly went to photograph the flowers, but it is also a great place to see and photograph some of our Australian native birds.
Just as I was about to leave, I passed a magnificent Grevillea "Moonlight" which is a cultivar, believed to be a hybrid of two other Grevillea species. This amazing plant was a significant tree some 5-6 metres tall and 6-7 metres wide. It was completely covered by brilliant white flowers. The local Rainbow Lorikeets were having a feast on the nectar.
The individual shown in today's photographs was a very obliging bird, seemingly posing for my camera. In reality, however, it was either very hungry or totally hooked on the sweet nectar in the flowers. I was able to take a series of close up shots and it was totally oblivious of my presence. I love moments like this when I can take multiple photos of the same bird.
Below I have included a series of the best shots taken on my visit to the garden.
Further reading:
Australian Botanic Gardens Mount Annan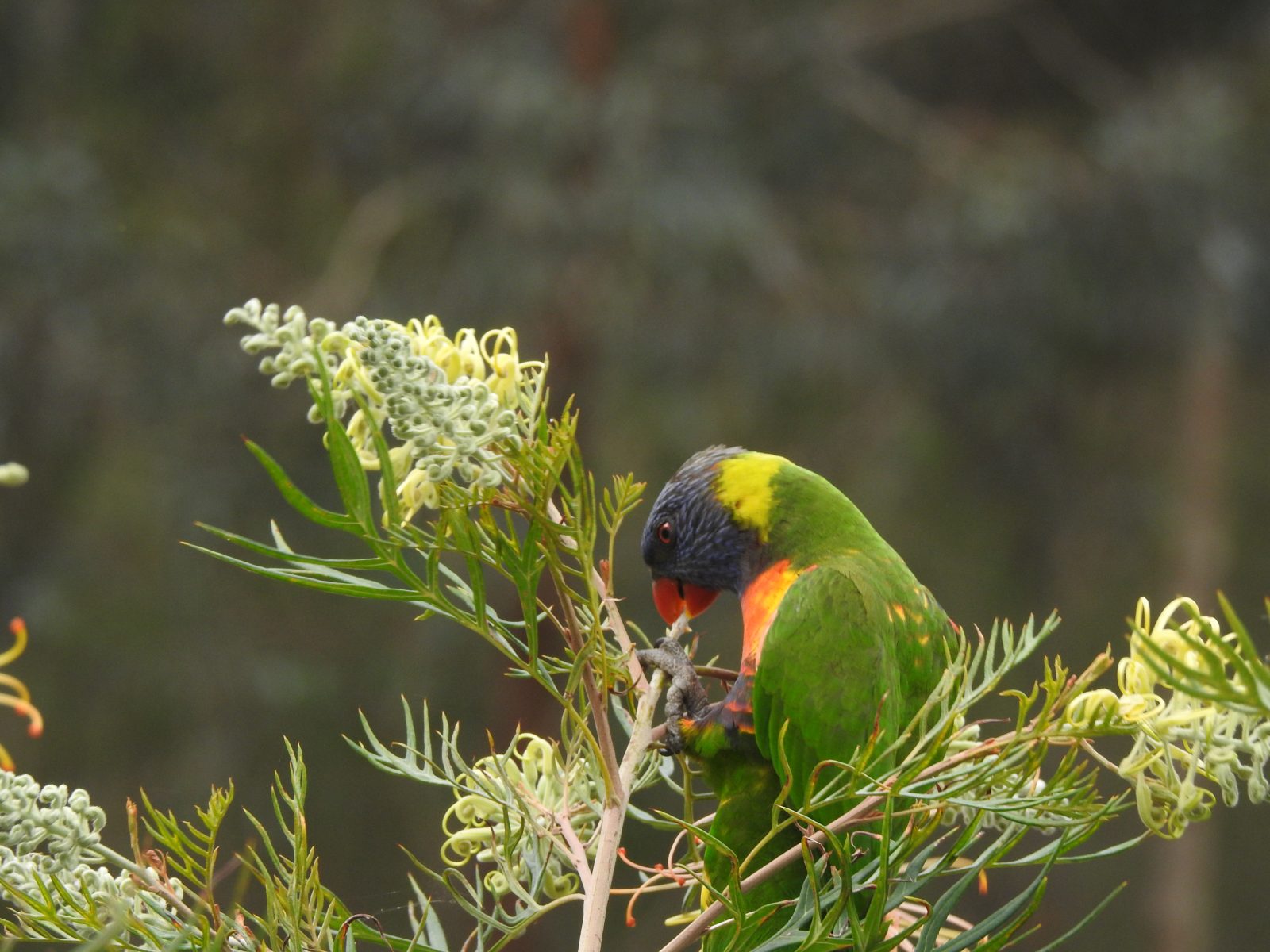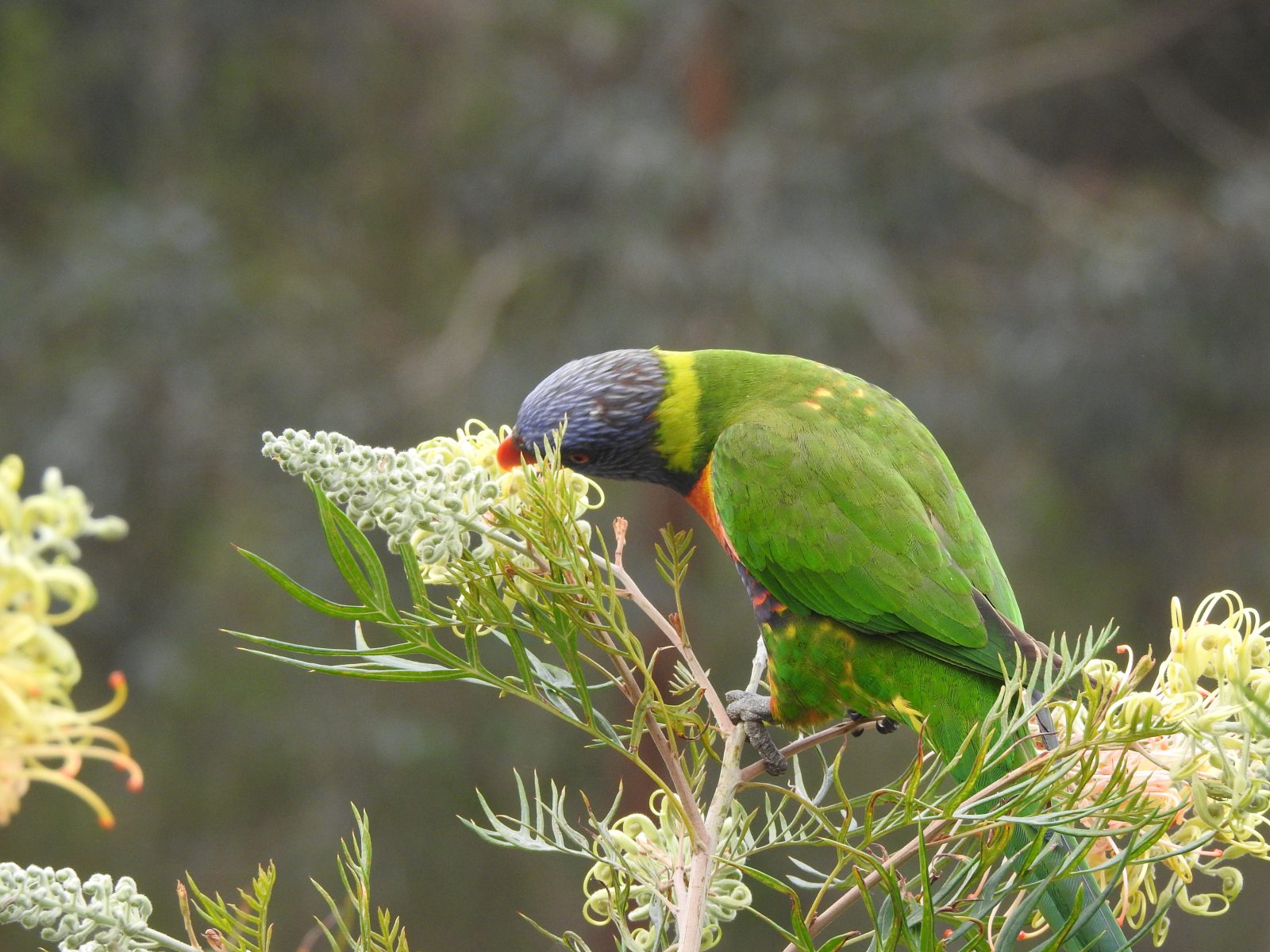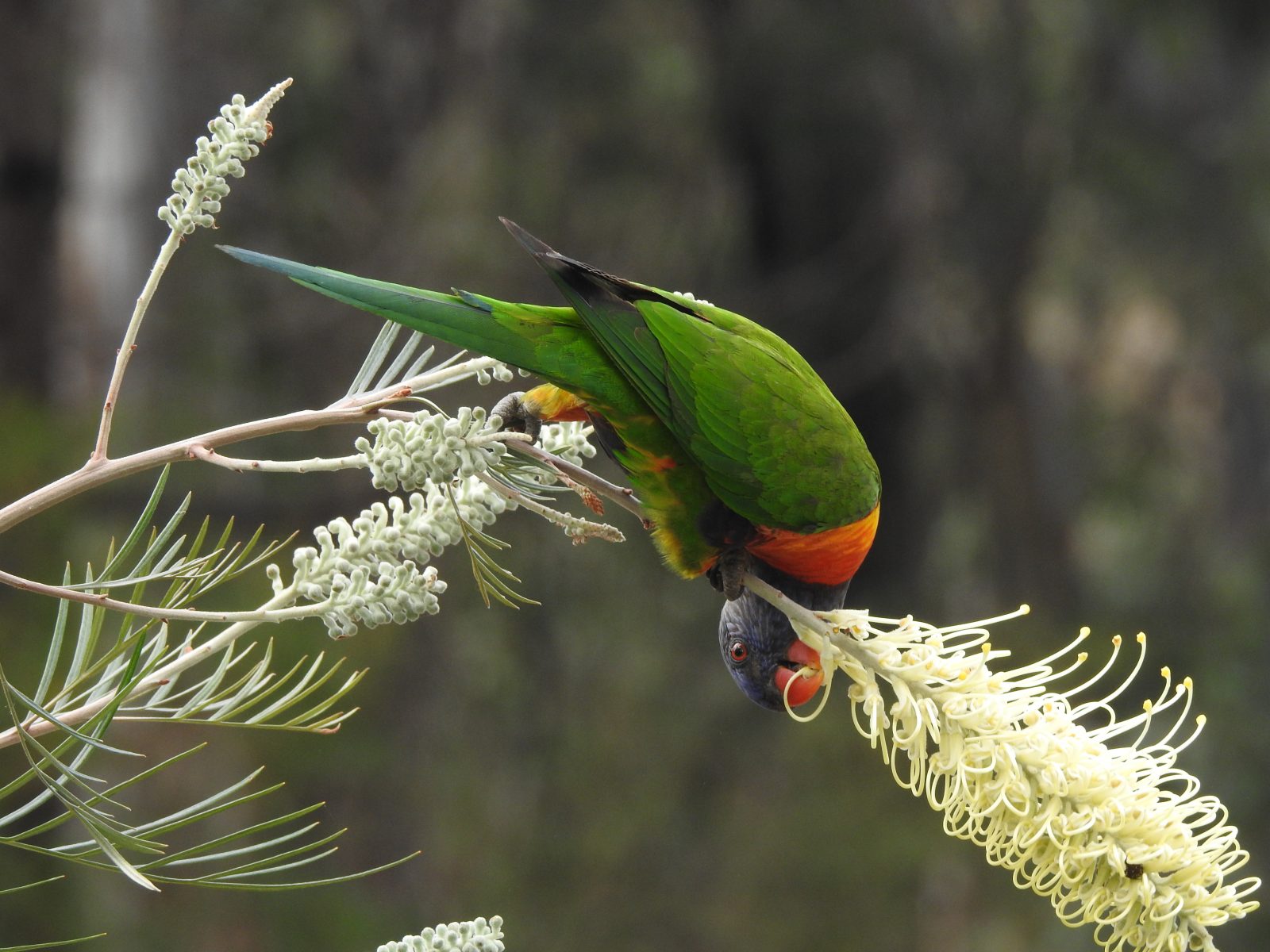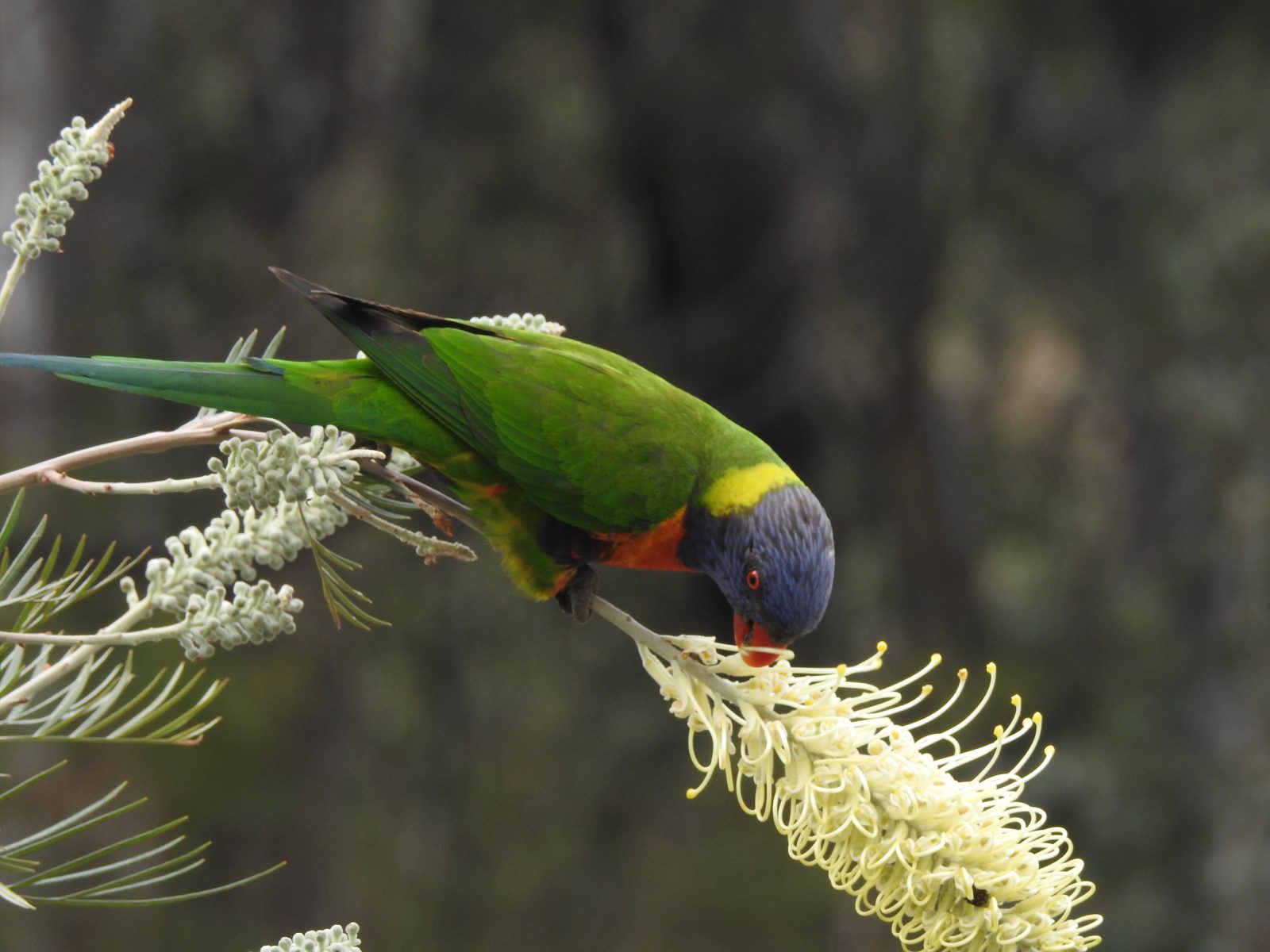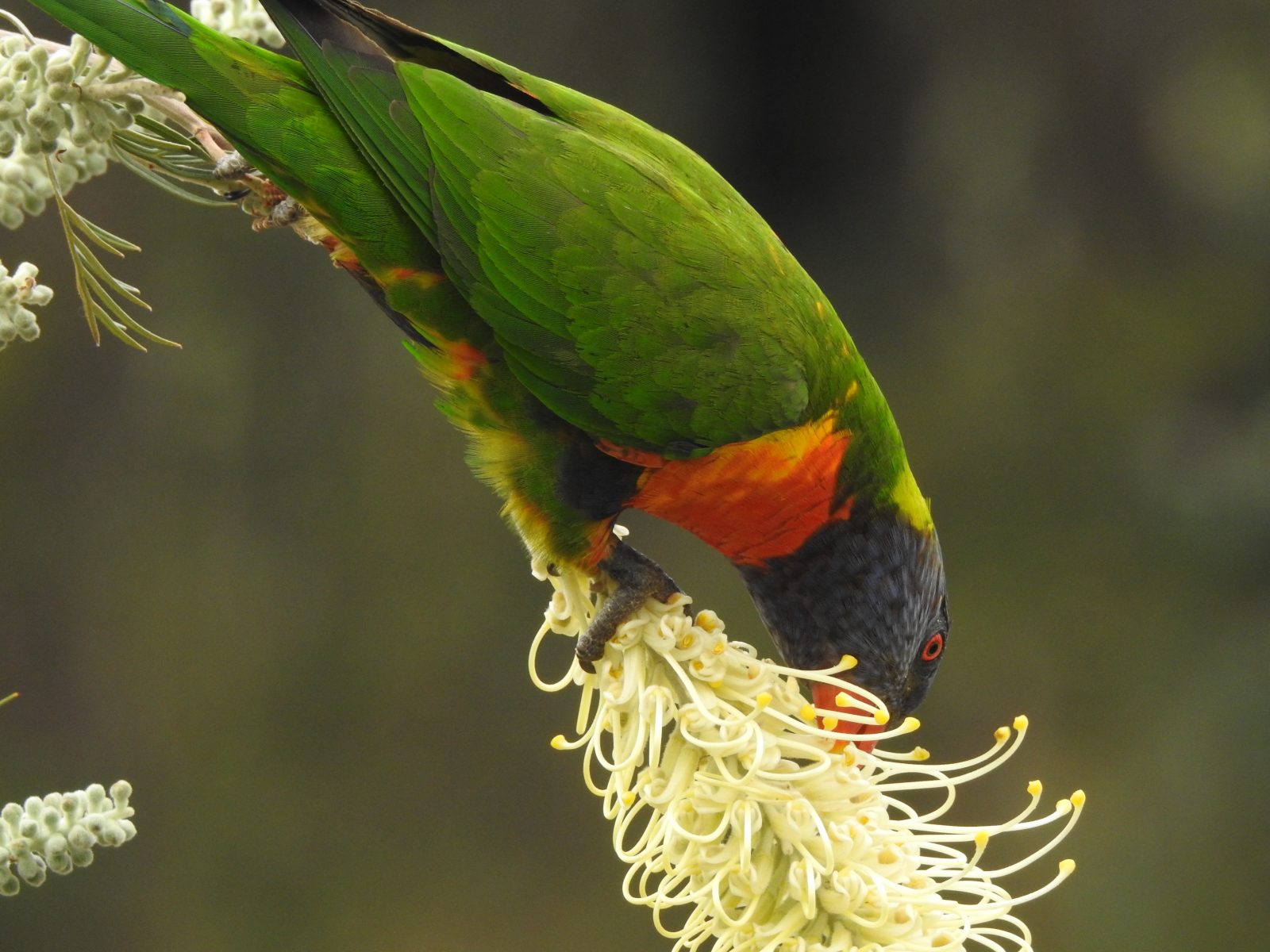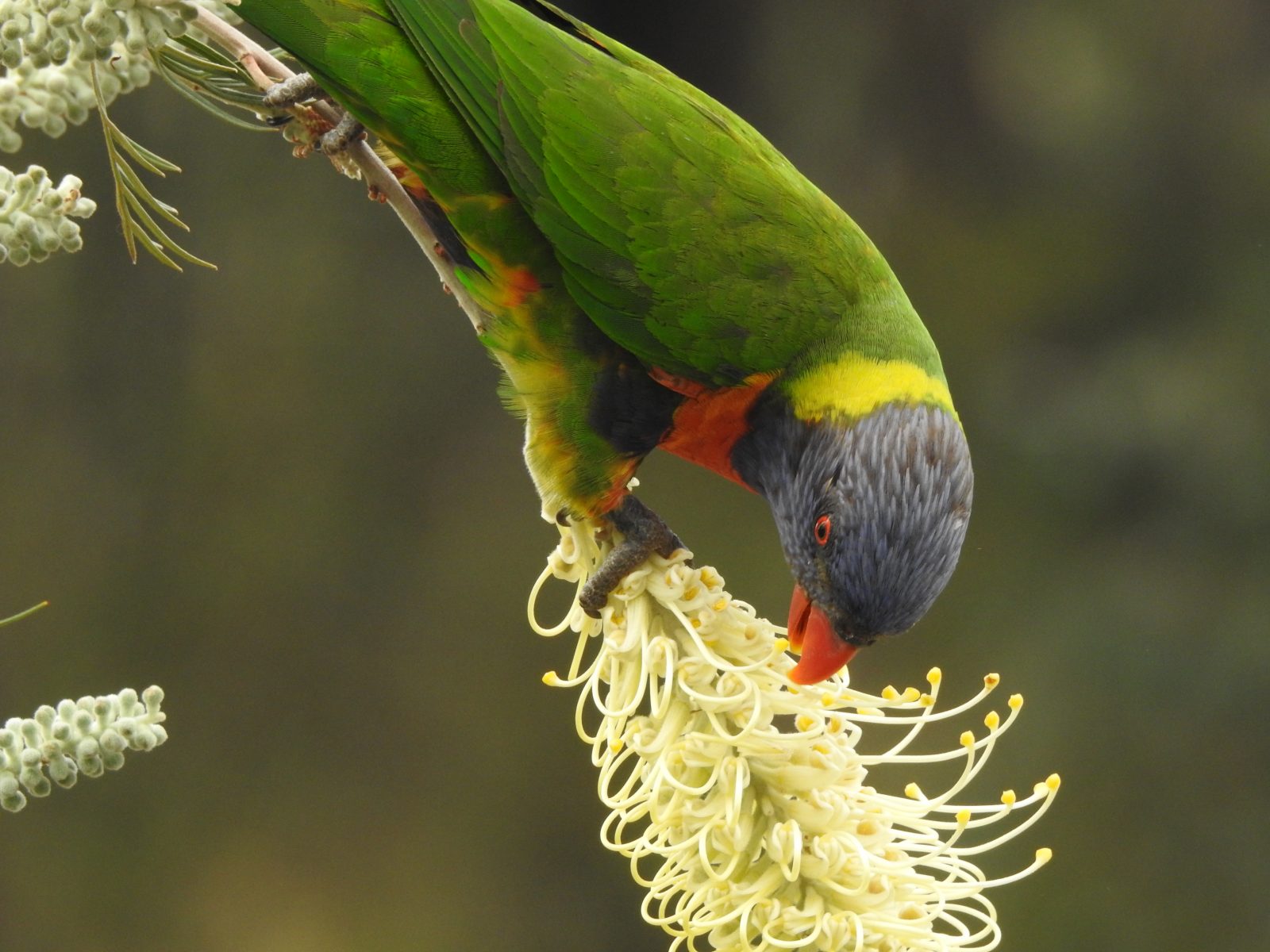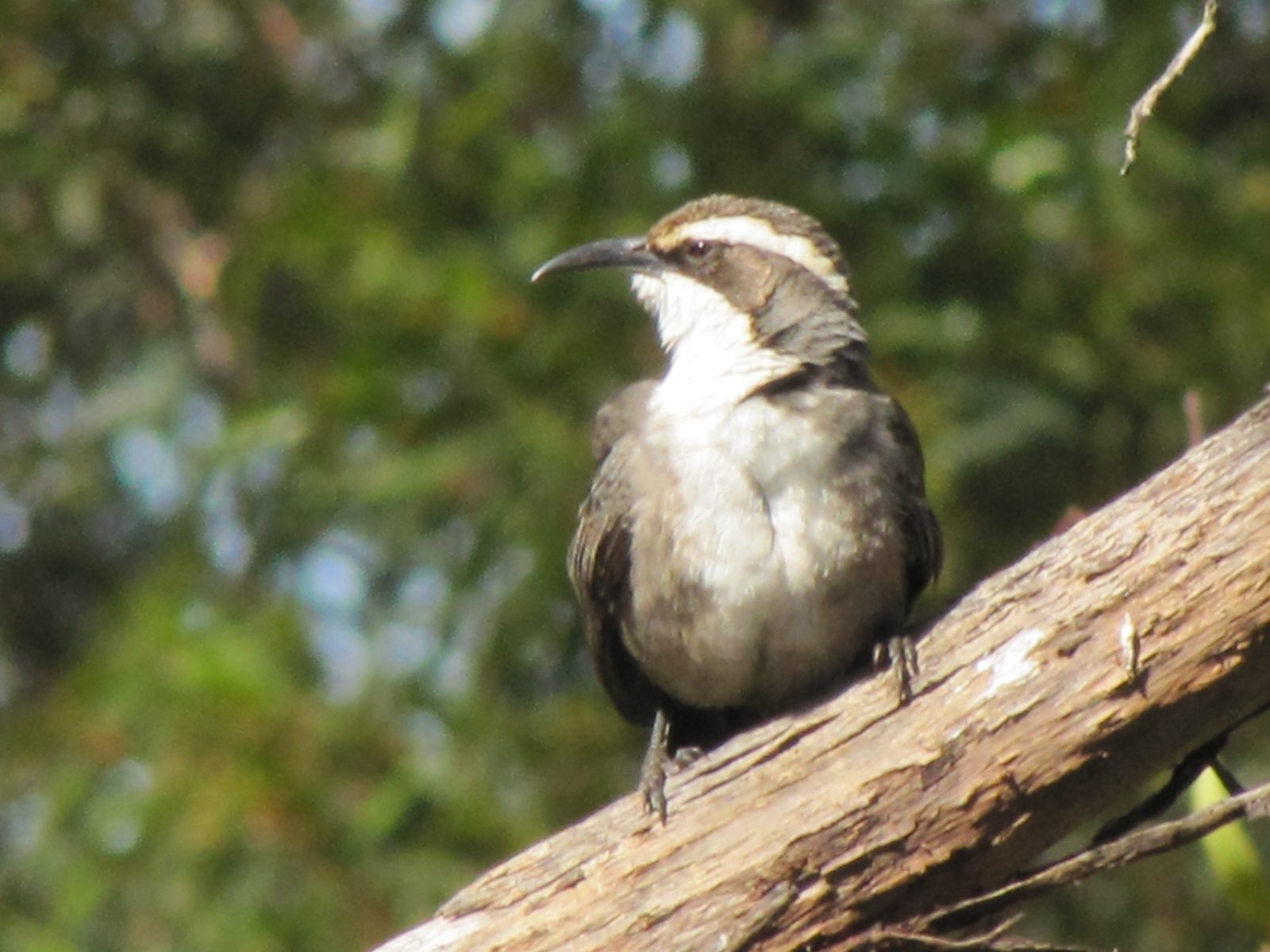 Over recent weeks there has been a family of White-browed Babblers (see photo above) constantly moving around my garden and five-acre block of land. I live on the edge of the rural city of Murray Bridge, an hour's drive SE of Adelaide, South Australia.
I find that this species is an endearing one, with their constant hopping around on the ground, scratching at the dirt, or prying under the bark of the mallee trees surrounding my home. They move around in small family groups of four to six individuals, sometimes more. As they move around searching for tasty snacks such as beetles and caterpillars and insects, they keep up a regular mewing call, like miniature demented cats.
I suspected that they were nesting somewhere, but a search of the bushes where I had seen them flying to were bare of any nests. I thought that might have been keeping the site of a nest as secret as possible. This was good news because I occasionally see a feral cat moving about the property. I discourage cats from moving about nearby by chasing them off, usually followed by a stone thrown at them. They don't know that they are really in no danger; my stone-throwing abilities are somewhat deficient.
A few mornings ago I went to get something from the garage. As I opened up the door, I was aware of a frantic fluttering nearby. This was followed by several plaintive cheeps something like the call of the babblers. I looked over the nearby fence. Two recently fledged baby babblers were clinging on to the wire of the fence, flapping their wings and trying not to get blown away by the strong wind.
It was obvious that they had only a short time before left the nest. Their tails had not fully grown and they had trouble balancing on the shaking fence wire. I can't show you a photo because I didn't have my camera with me. They only lingered there for a few seconds before launching into a haphazard flight path away from where I stood. I hope that they soon adapt to their new freedom.
Further reading:
White-browed babblers building a nest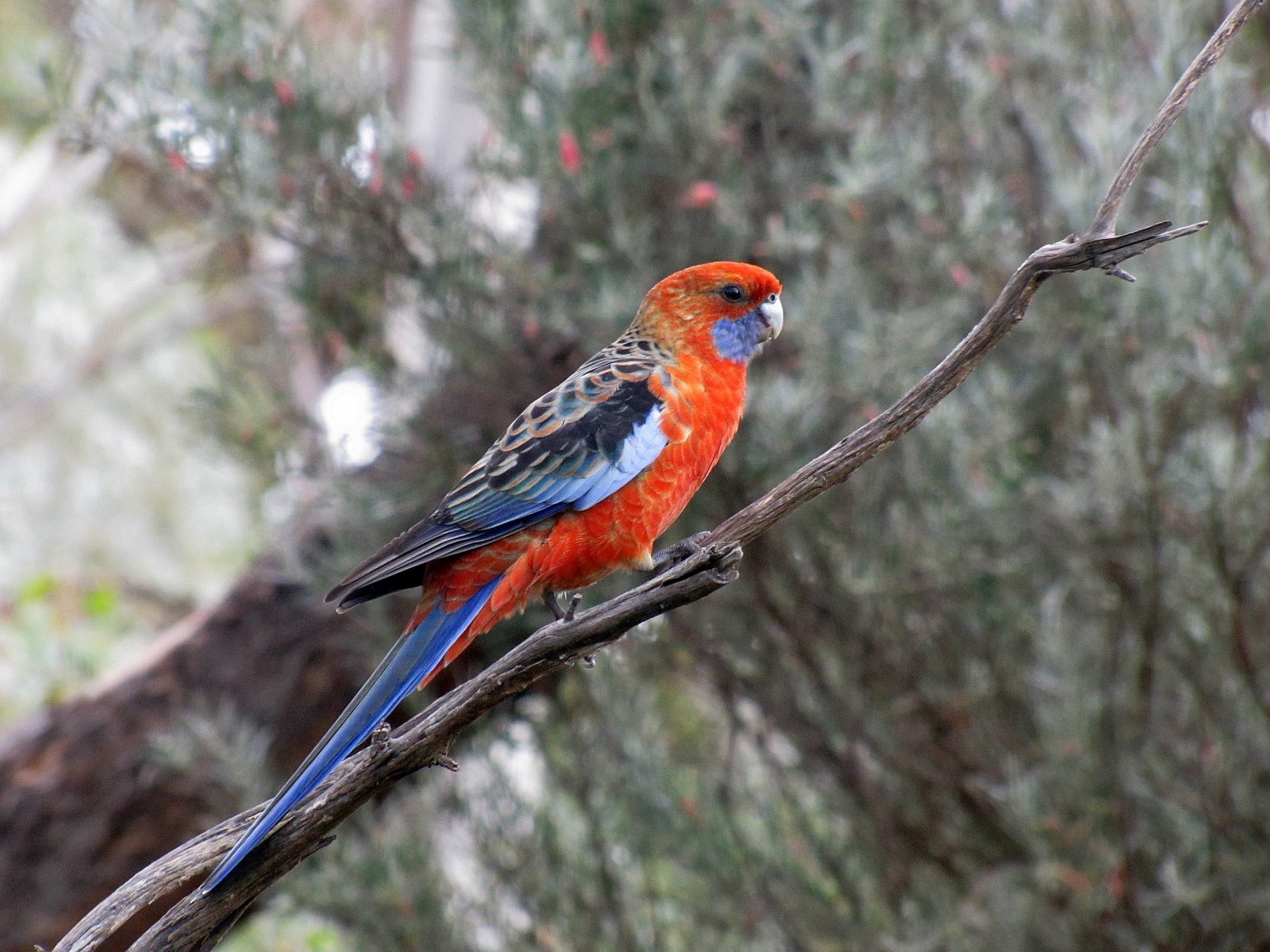 Earlier this week I spotted several birds coming in to land on the swimming pool cover in my garden. I keep the cover on the pool during the winter months to stop twigs from nearby trees falling into the water. The cover also stops excessive evaporation of the water.
During recent months, however, the winter rains have been quite good here where I live in Murray Bridge, South Australia. Other regions have been in serious drought conditions. Whenever it rains, small, shallow puddles of water gather on top of the pool cover. These pools are very inviting to the local birds and any others passing by.
When I stealthily crept closer to the pool I discovered three Adelaide Rosellas had landed on the pool cover and they were having a lovely time splashing around in the shallow pools of water. I crept quietly back into the house to get my camera, but by the time I came out again they were ready to leave. I didn't get a chance to take some photos.
When I first moved to my home on the western edge of town over 30 years ago, I never recorded Adelaide Rosellas in my garden. Over the last ten to 15 years, their visits have become more and more frequent. Sometimes several months go by without sighting them, and then I will see some several months in a row. I guess you could say that their visits are somewhat sporadic. I certainly cannot call them a resident species like the Mallee Ringnecks which are always around somewhere on my five-acre block.
The Adelaide Rosella is a sub-species of the Crimson Rosella, common here in the southern parts of South Australia, as well as throughout the eastern states. I have also seen the Yellow Rosella nearby, another sub-species.
Because I didn't get a chance to get a photo of the three visitors this week, I have used a photo of one taken some years ago (see above).