Eastern Yellow Robin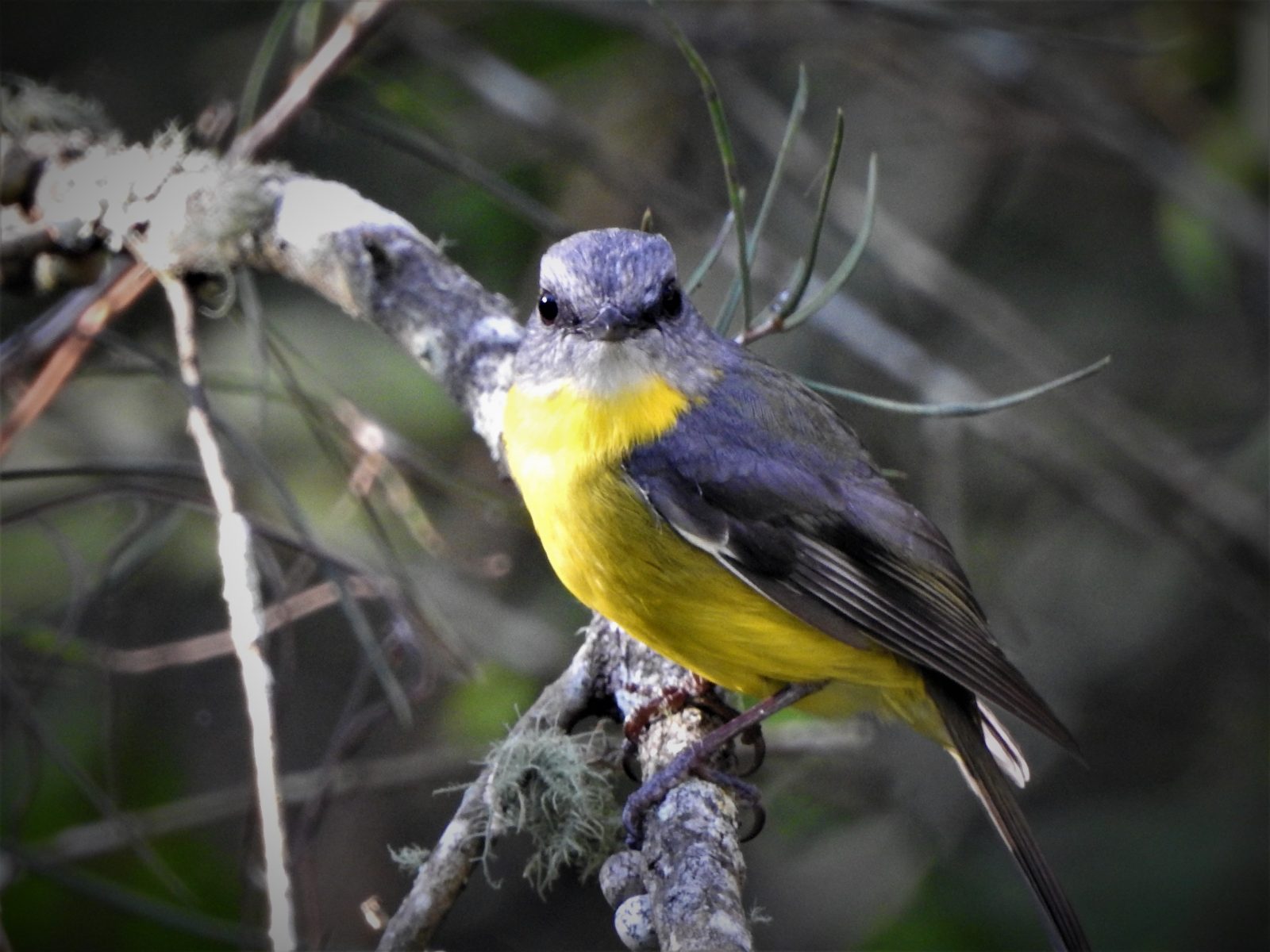 In my last post, I wrote about a short visit I had to the Lane Cove National Park in Sydney. This was during a visit to family in Artarmon. During that visit, I saw a good variety of birds, including the Eastern Yellow Robin shown in today's photos.
This beautiful little robin lights up the woodlands when it shows itself out in the open, especially when it comes out of the shady parts and into the sunlight. This individual was very obliging and posed nicely for me. Sometimes photography can be like this and the bird cooperates.
Interestingly, the photos in this post were taken in the same spot as I managed my first ever sighting of a Rose Robin. These photos were taken immediately after the Rose Robin appeared, almost on the same branches of a tree near a small grassed glade in one of the picnic areas in the national park.
The Eastern Yellow Robin does not inhabit areas near my home in Murray Bridge in South Australia. In fact, I would have to drive for about two hours south to get into its normal range in the south-east of my state. The normal range of this species includes most of southern Victoria, the eastern half of New South Wales and up north through eastern Queensland. Another similar species, the Western Yellow Robin, is found in southern Western Australia through to the western part of South Australia (Eyre Peninsula).
Further reading:
At last – an Eastern Yellow Robin