Search Results for 'lane cove'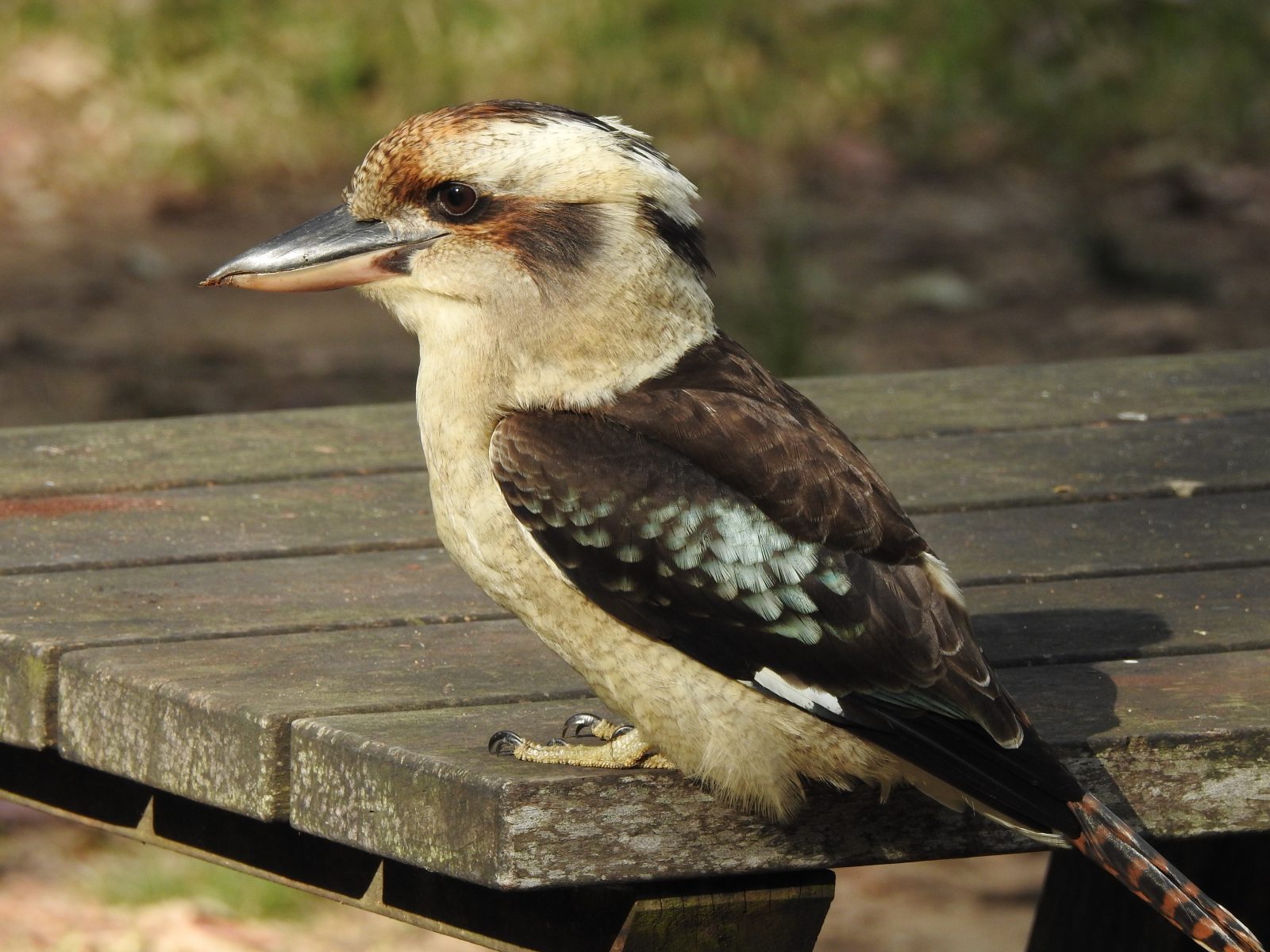 On many other occasions, I have written about my visits to Lane Cove National Park. This beautiful park is close to the Chatswood CBD just a short distance north of the Sydney Harbour Bridge. My son and his family live just a few minutes' drive from the park, so I have taken many opportunities to visit and take photos of the birdlife, the flora and other interesting sights along the Lane Cove River which flows through the park.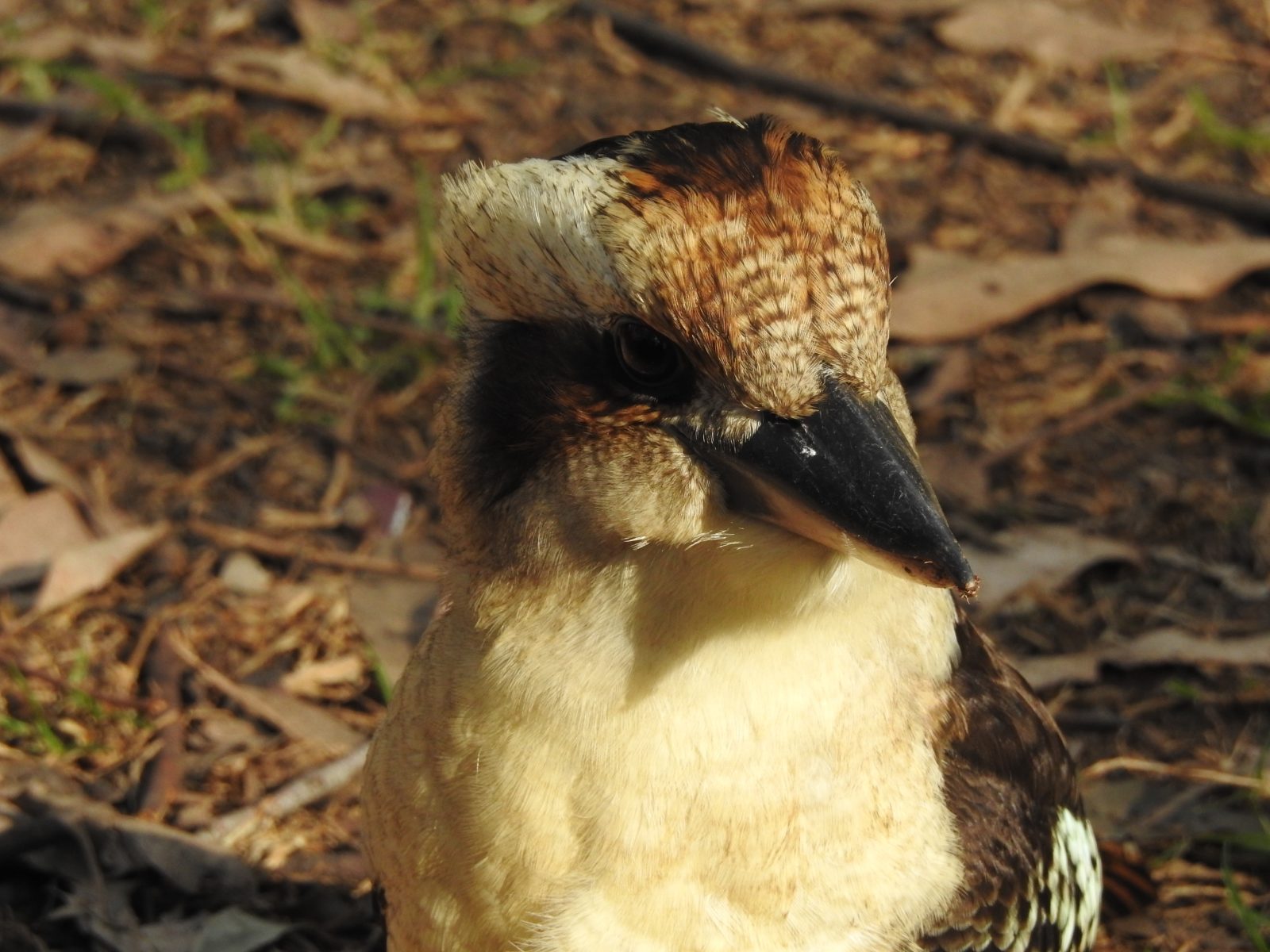 On a visit earlier this year, I spent most of one day exploring the park and taking photos of anything that took my attention. At one point I lingered near a picnic table. There are many such tables in the park for the convenience of visitors. Two Laughing Kookaburras were attracted to something on the ground but I couldn't work out exactly what they were so interested in – perhaps it was a beetle or some other insect. Or the remnants of a picnicker's lunch.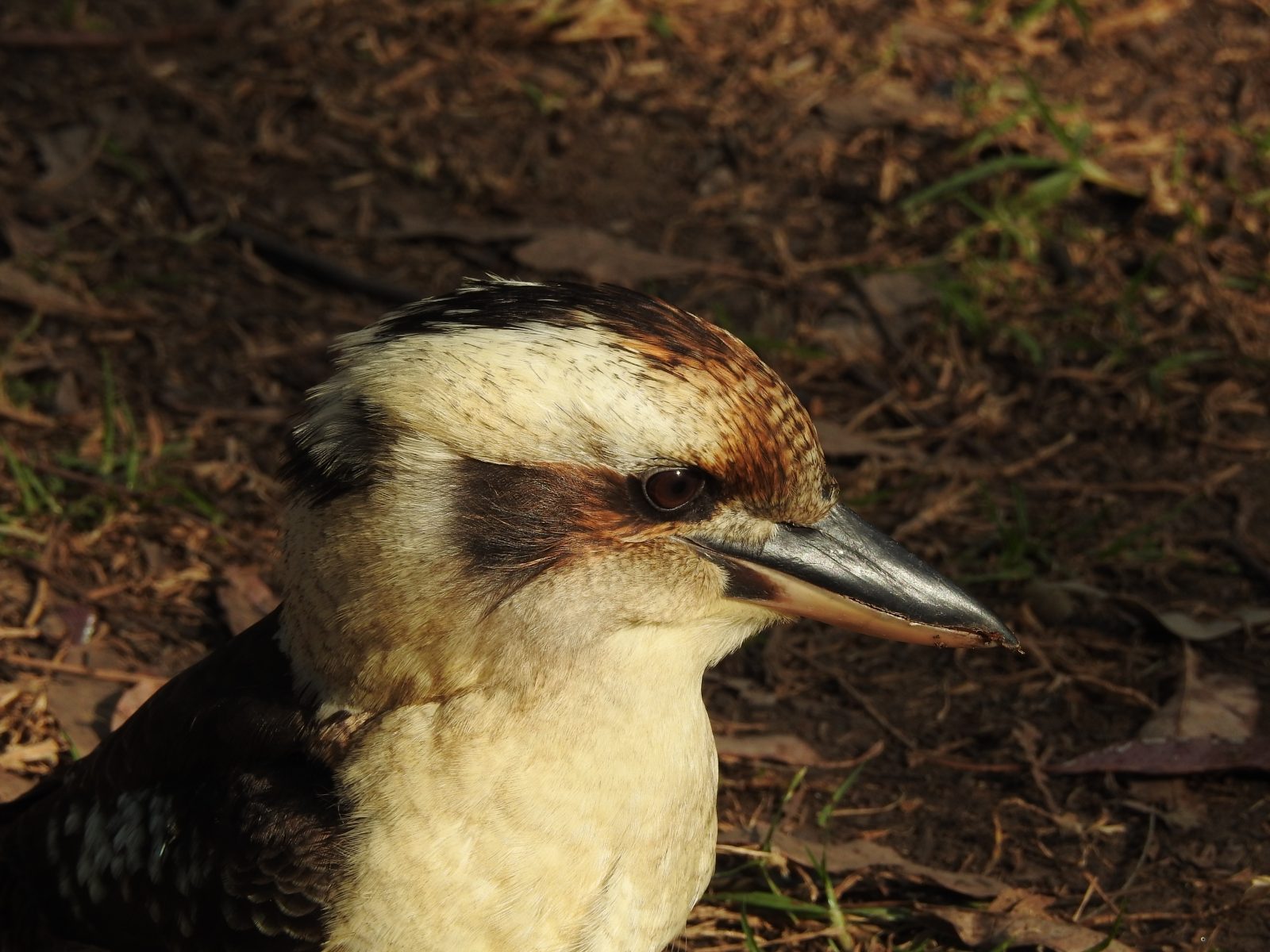 The two kookaburras kept squabbling over whatever had attracted their attention and consequently I was able to take quite a few closeup photos as shown in today's post. I was able to get to within a metre or two of the birds so I really didn't need the wonderful zoom facilities of my camera.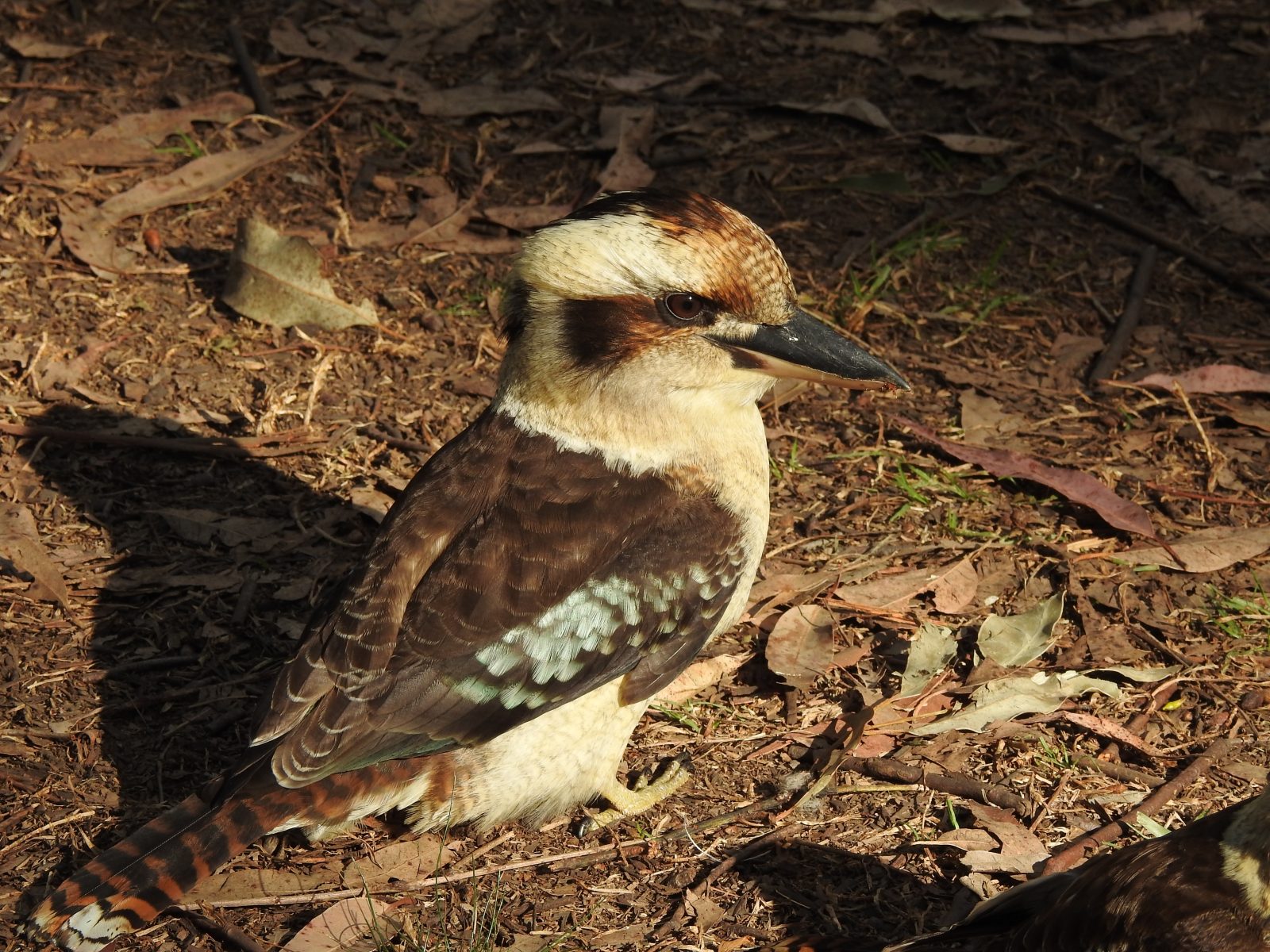 I kept on shooting until they decided to fly off. Visitors need to watch carefully for the kookaburras in this park, especially if they have food on their table or barbecue. On one occasion a kookaburra snatched part of a sandwich from alongside my wife while we were eating lunch.
On another occasion, my grandchildren were stunned when a kookaburra snatched a cooked sausage right off of the hot plate of a barbecue. They certainly are both opportunistic and cheeky.
Please leave any comments about your encounters with kookaburras or close encounters with other bird species.
Happy birding,
Trevor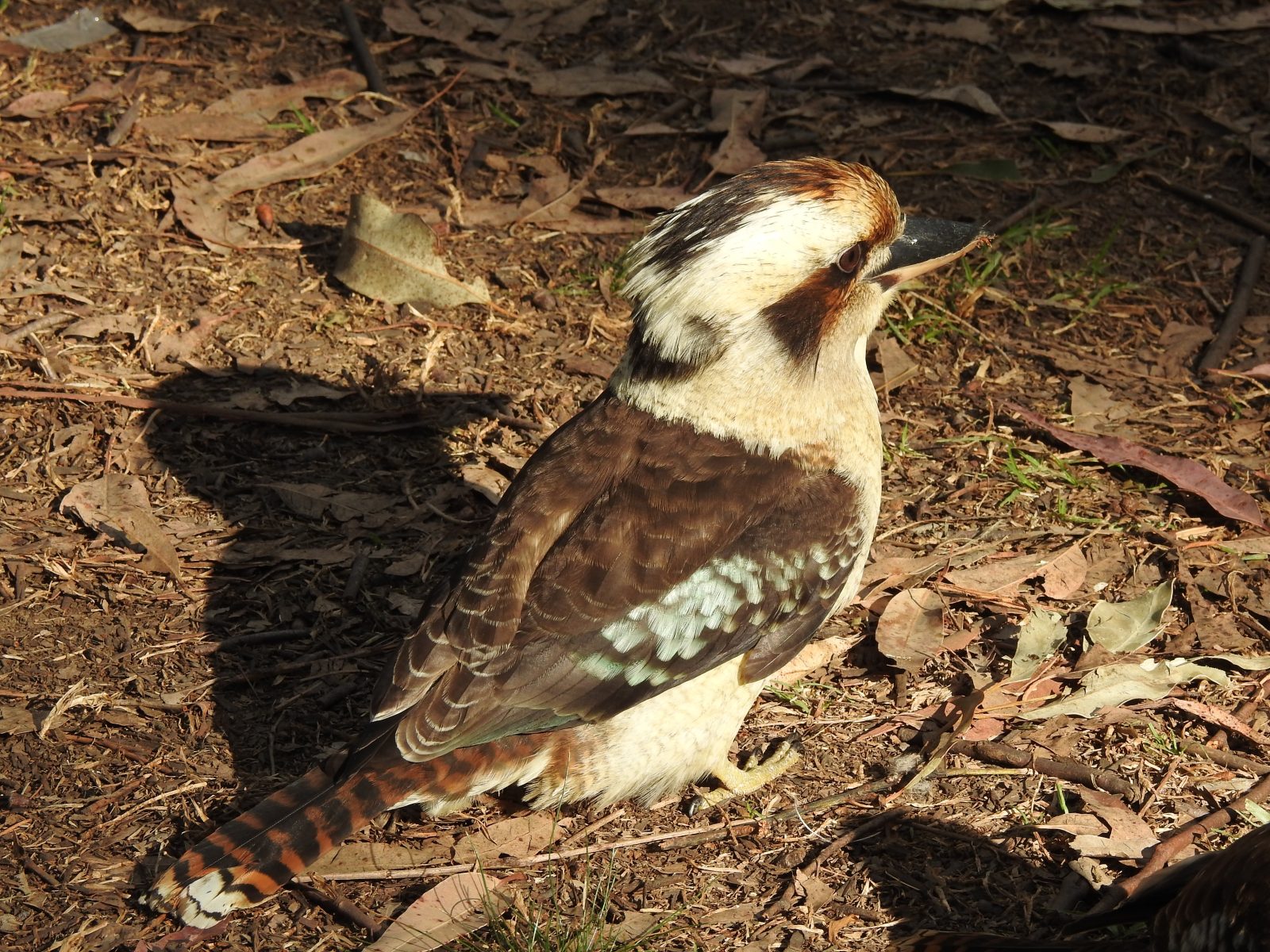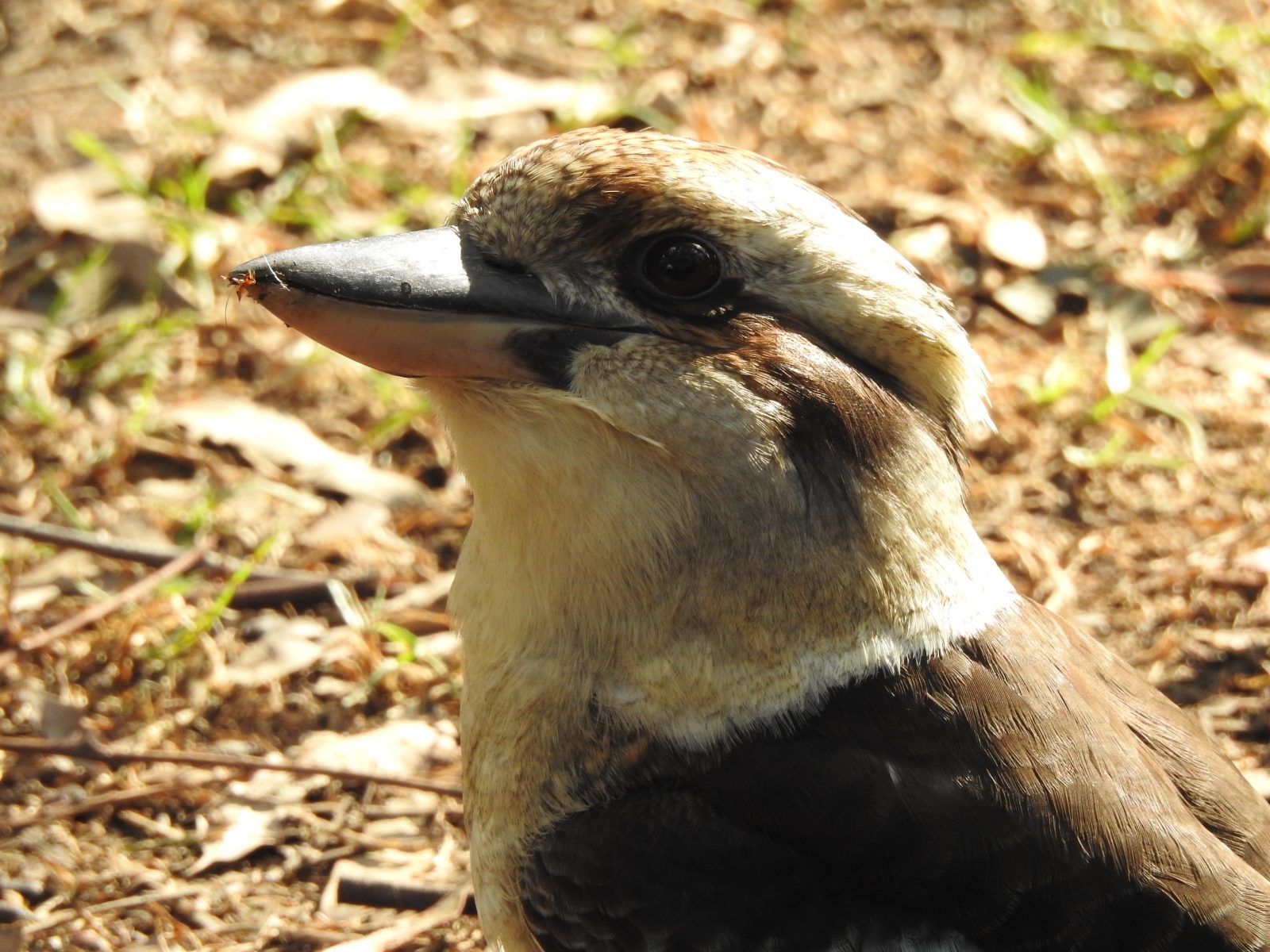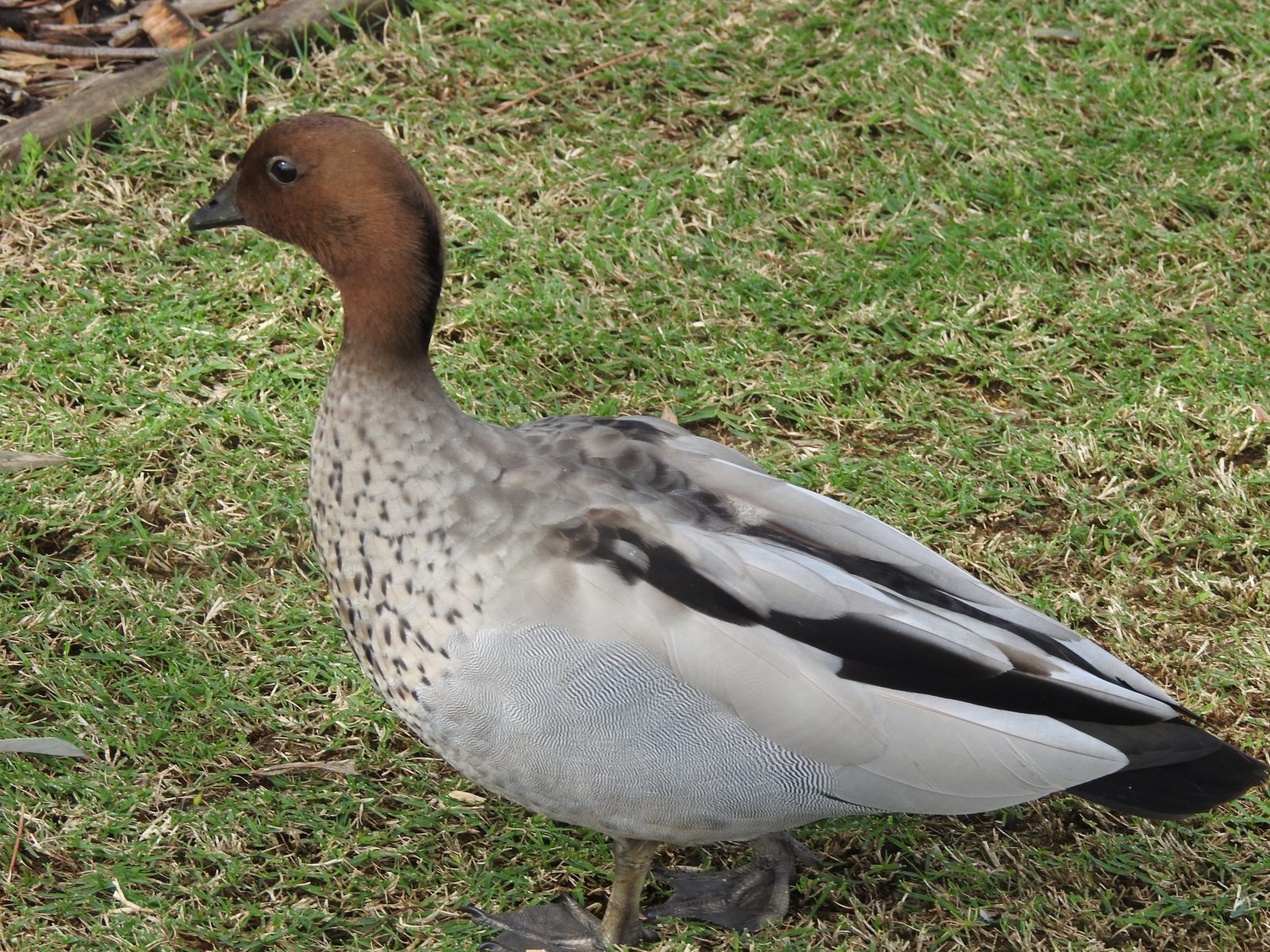 Over the many years of writing this blog and sharing my photos of Australian birds, I have often written about the Australian Wood Duck. I love seeing these birds and they are usually quite unafraid of humans, intermingling quite easily.
My most recent encounter with this species was on a visit to the Australian Botanic Gardens in Mount Annan in south-west Sydney. I spent several pleasant hours photographing the native plants in flower. I have posted a few of those photos below.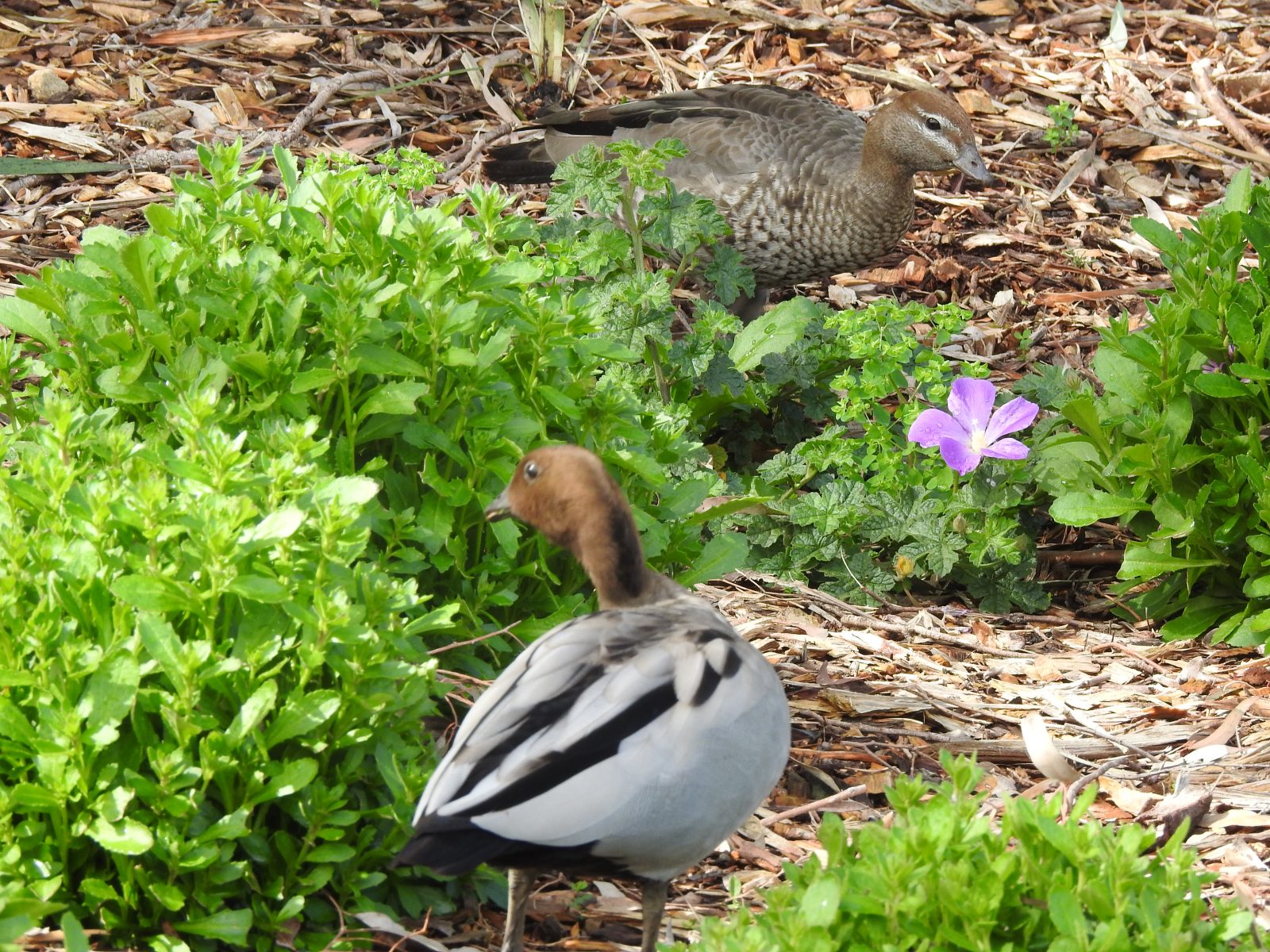 I was not surprised to see a few of this species in the gardens, especially around or near to the lakes which make up an important part of the botanic gardens. Near one of the lakes, there is an extensive area of lawn which many people use for their picnics when visiting the gardens. The various types of ducks can often be seen grazing on the lawn.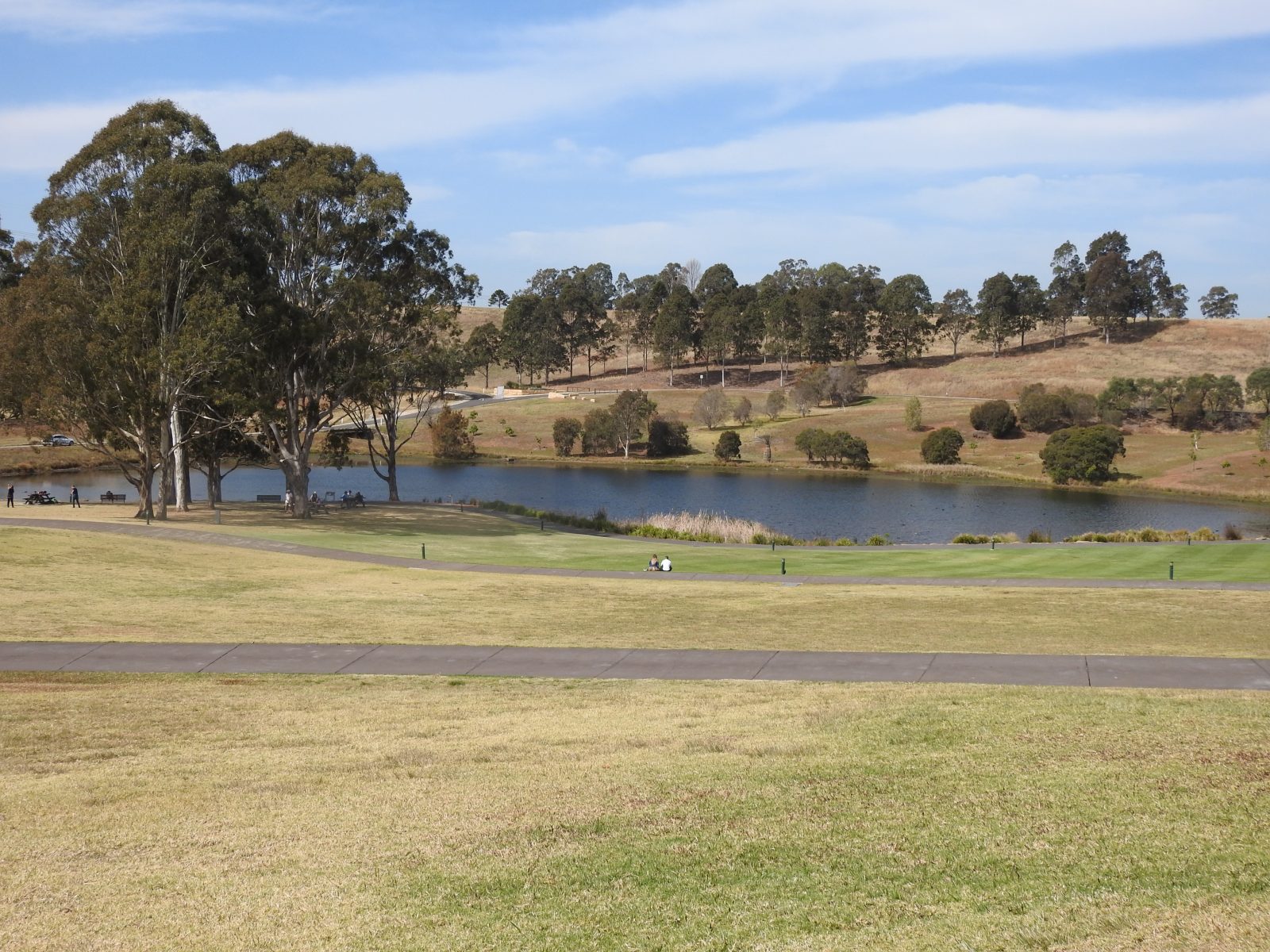 The couple of birds shown in today's photos caught me by surprise. They were right in one of the garden beds. They were actually pecking at some of the leaves of the plants in one of the beds. This species normally eats grasses, herbs and occasionally insects, so I should not have been surprised that they were eating some of the plants making up the botanic gardens.
I guess that they were just sampling the plants in case they were tasty. Or perhaps they just wanted a treat – or a change of diet.
Further reading:
Australian Museum article
Ducks in the Lane Cove National Park.
I was attacked by a duck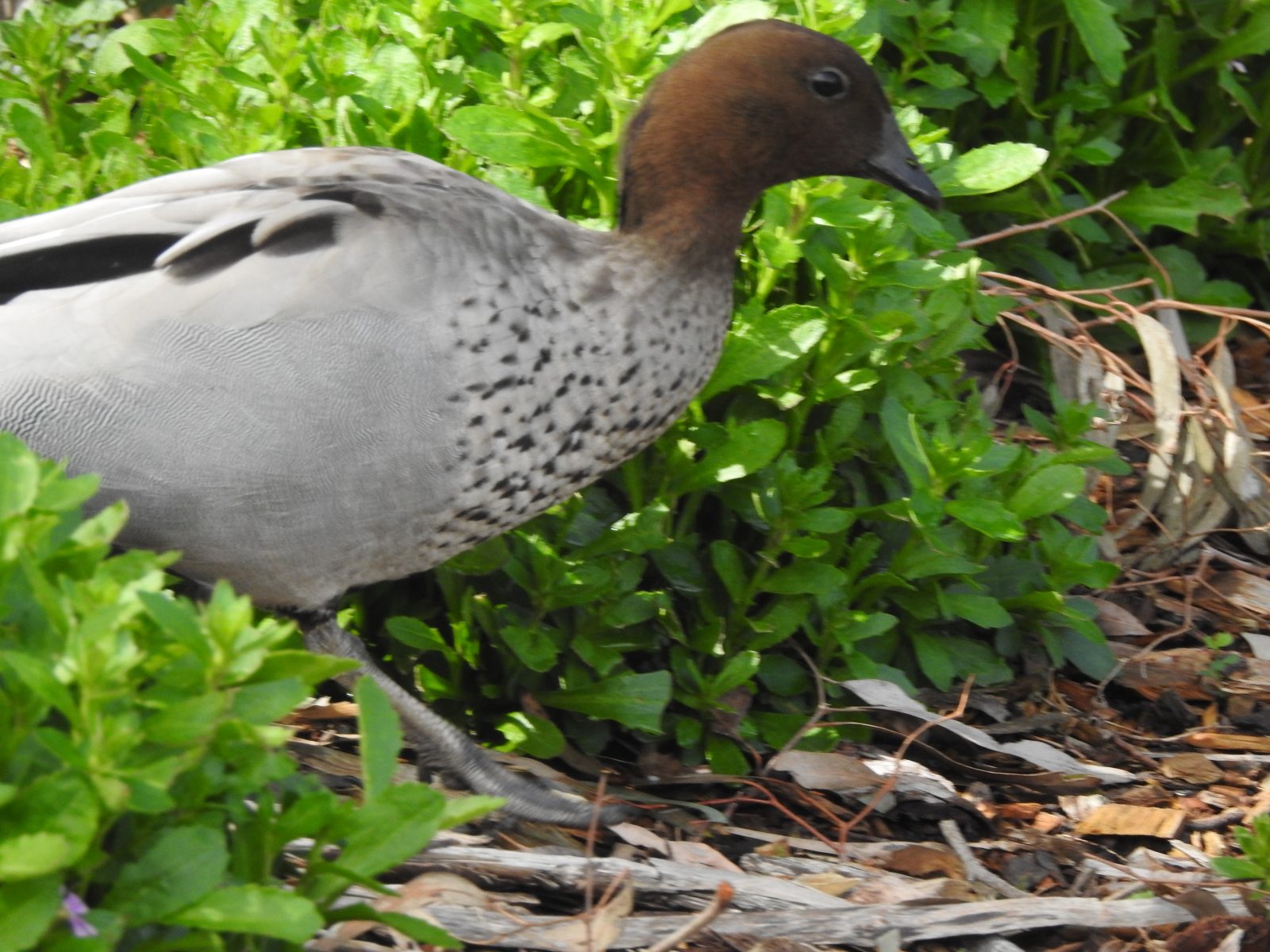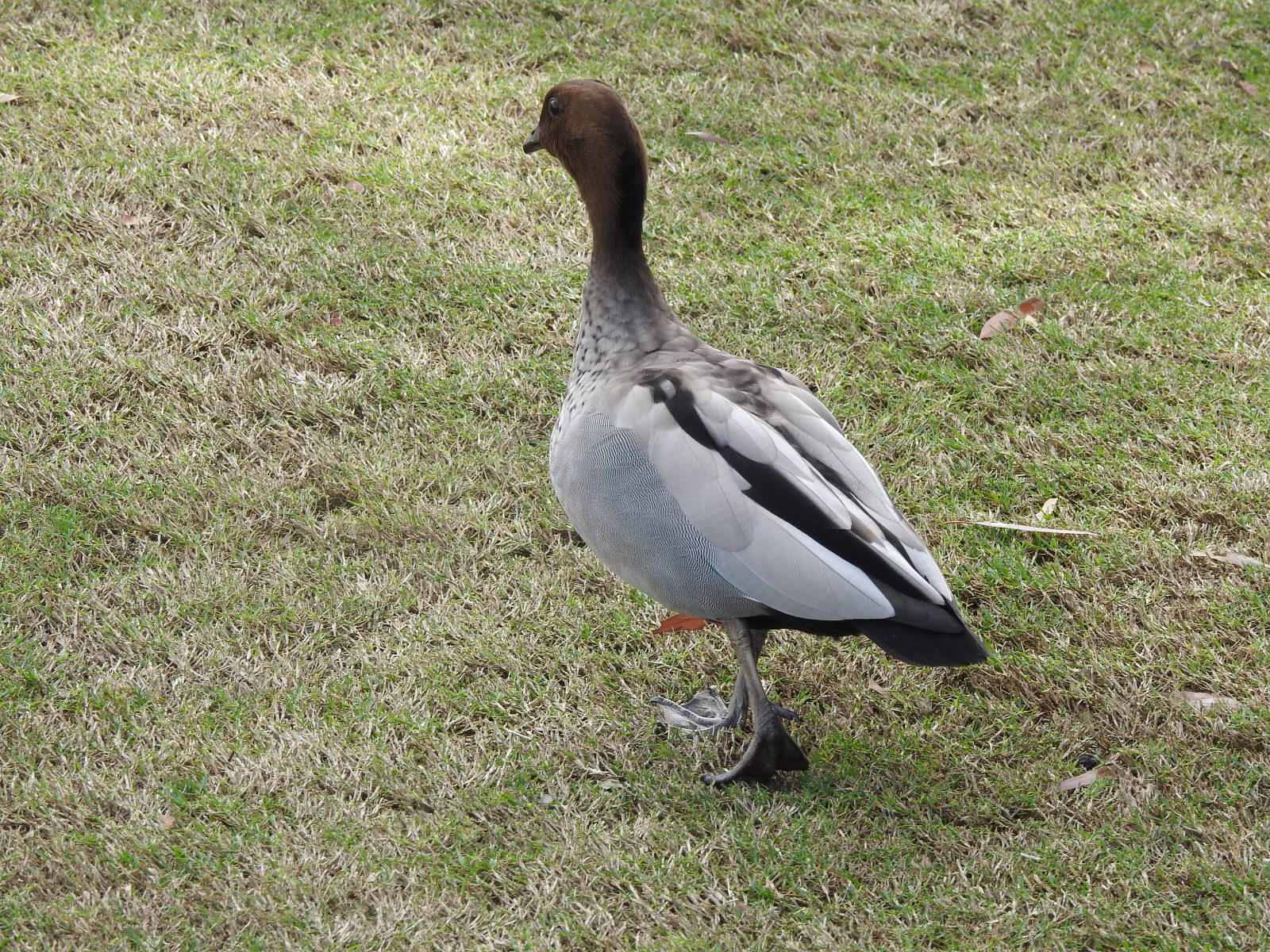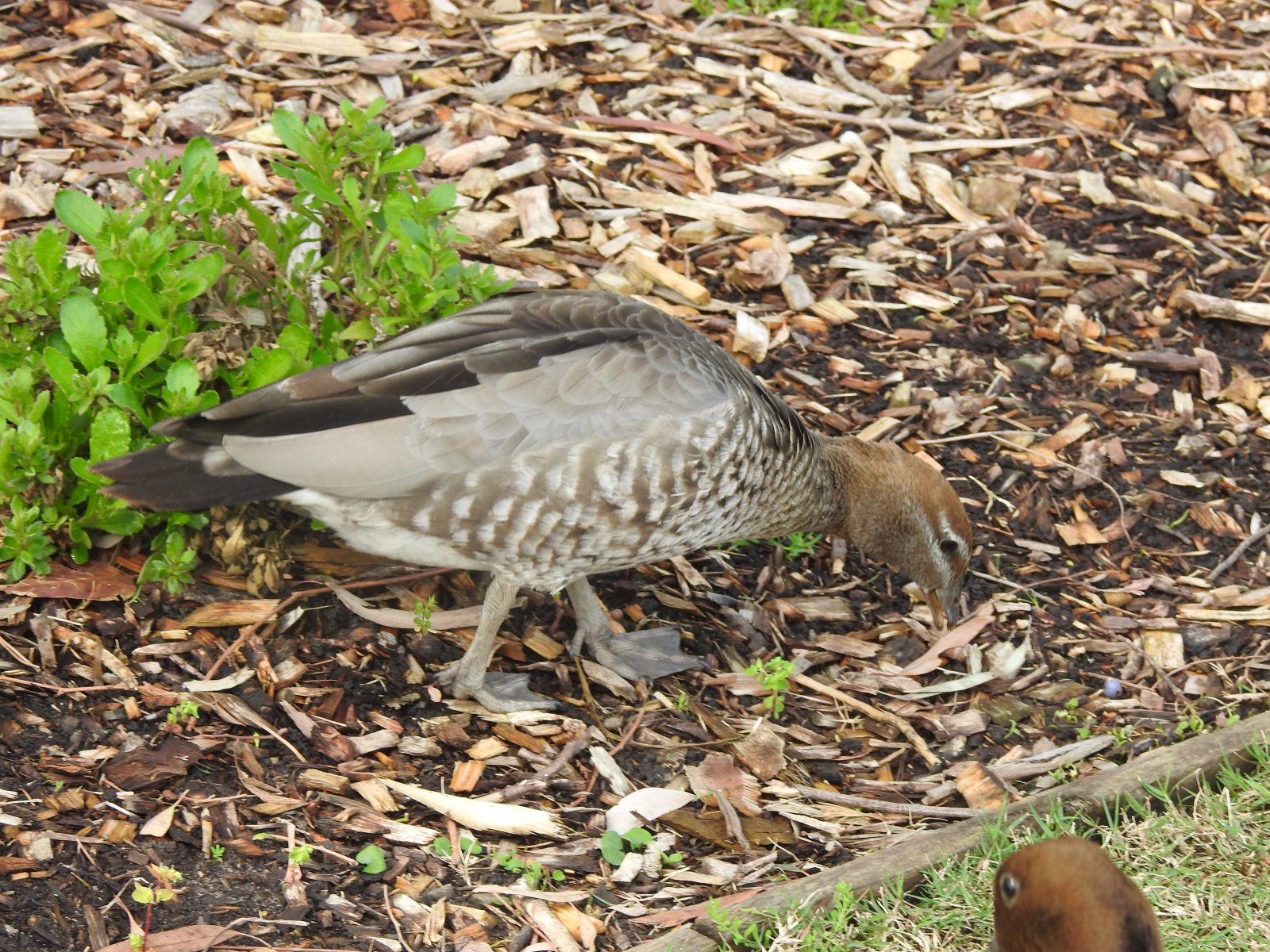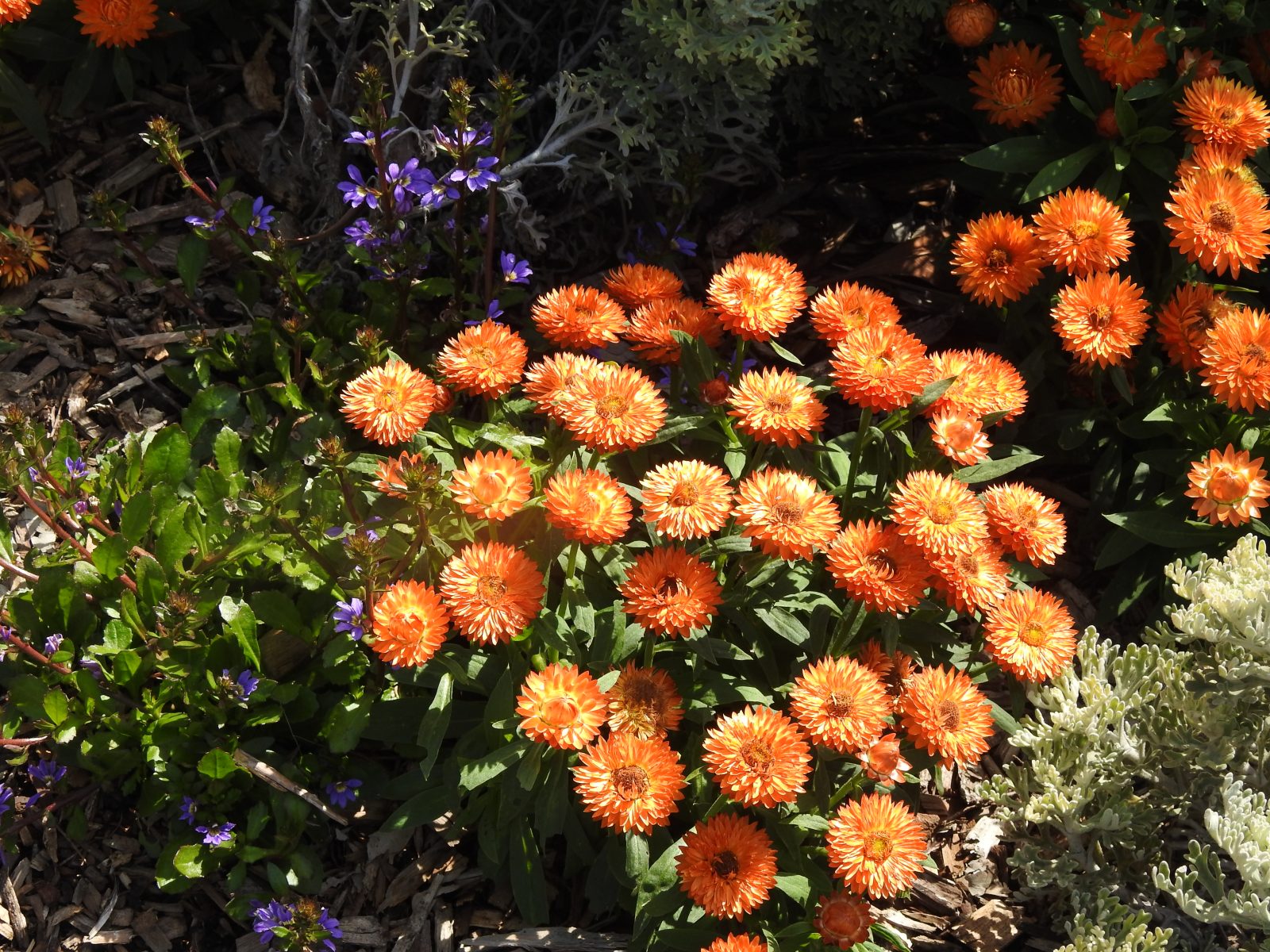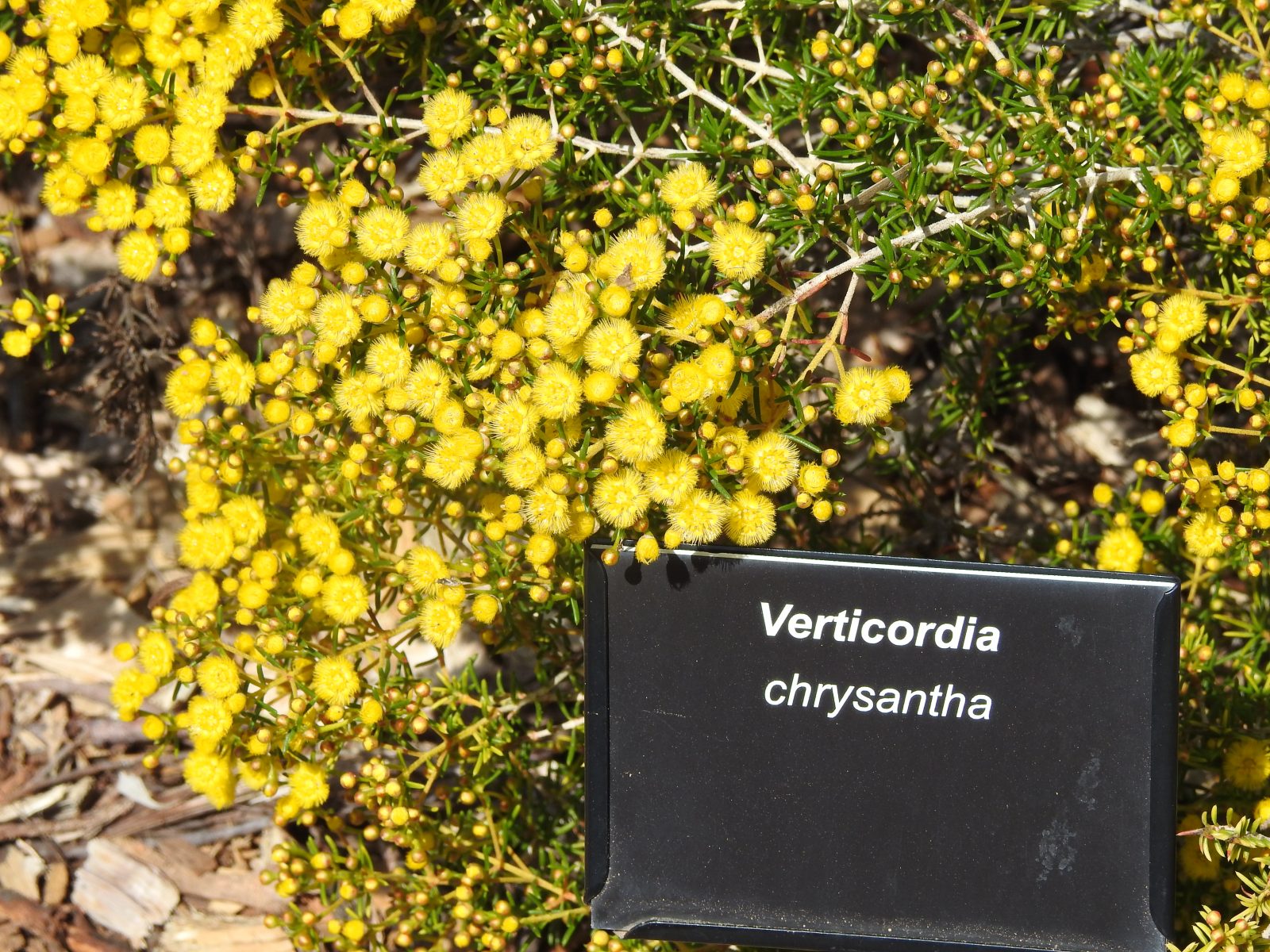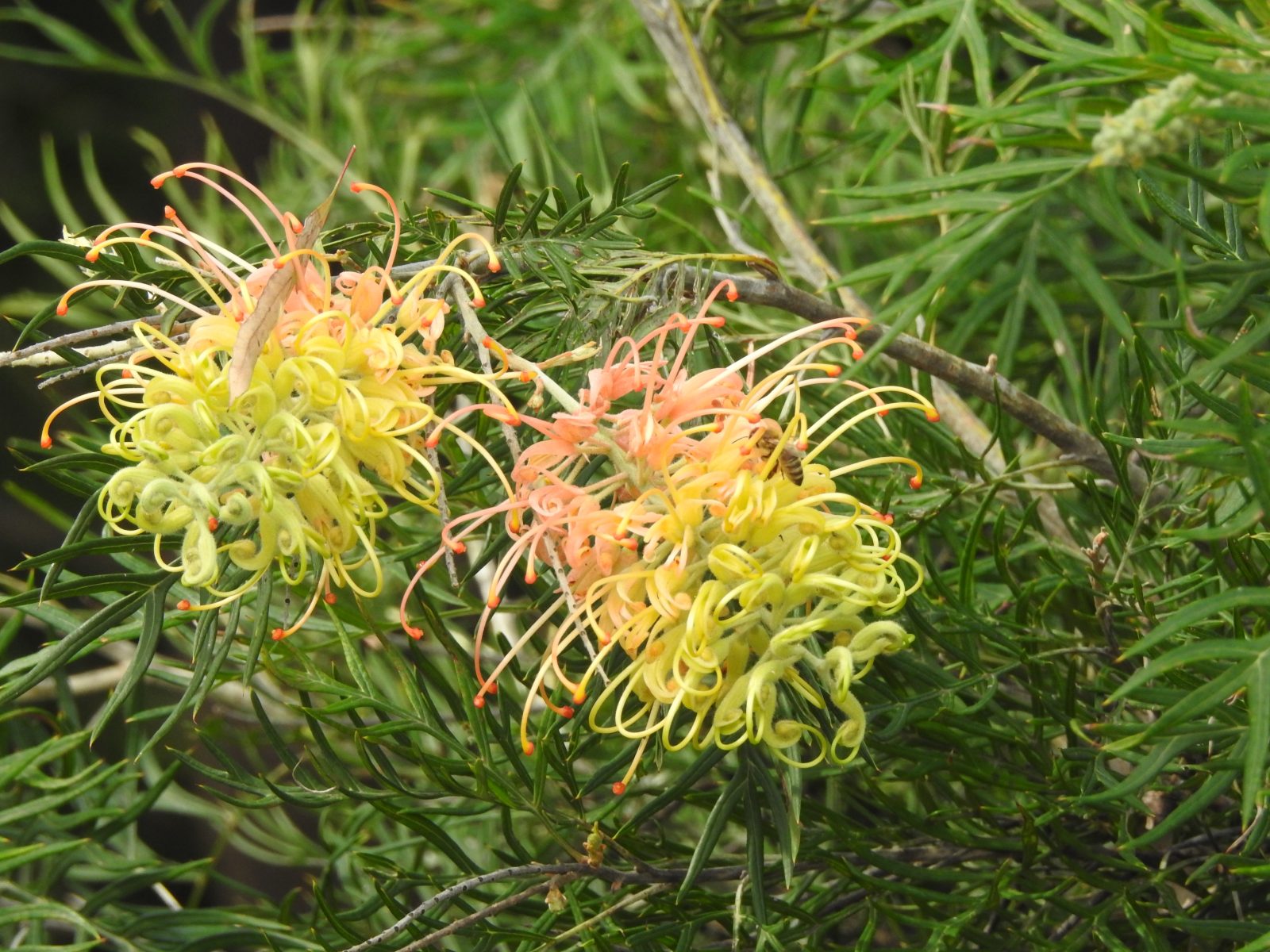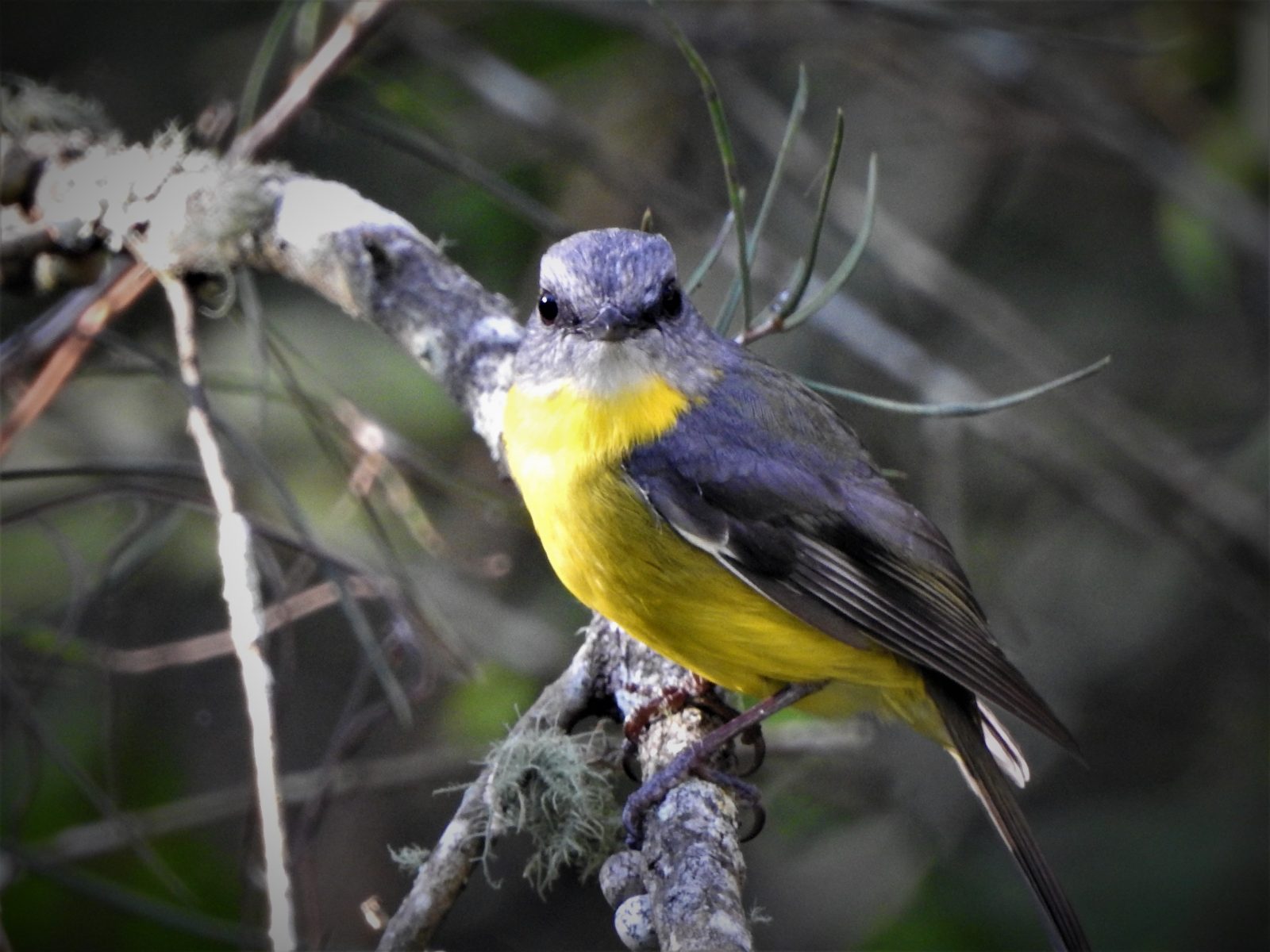 In my last post, I wrote about a short visit I had to the Lane Cove National Park in Sydney. This was during a visit to family in Artarmon. During that visit, I saw a good variety of birds, including the Eastern Yellow Robin shown in today's photos.
This beautiful little robin lights up the woodlands when it shows itself out in the open, especially when it comes out of the shady parts and into the sunlight. This individual was very obliging and posed nicely for me. Sometimes photography can be like this and the bird cooperates.
Interestingly, the photos in this post were taken in the same spot as I managed my first ever sighting of a Rose Robin. These photos were taken immediately after the Rose Robin appeared, almost on the same branches of a tree near a small grassed glade in one of the picnic areas in the national park.
The Eastern Yellow Robin does not inhabit areas near my home in Murray Bridge in South Australia. In fact, I would have to drive for about two hours south to get into its normal range in the south-east of my state. The normal range of this species includes most of southern Victoria, the eastern half of New South Wales and up north through eastern Queensland. Another similar species, the Western Yellow Robin, is found in southern Western Australia through to the western part of South Australia (Eyre Peninsula).
Further reading:
At last – an Eastern Yellow Robin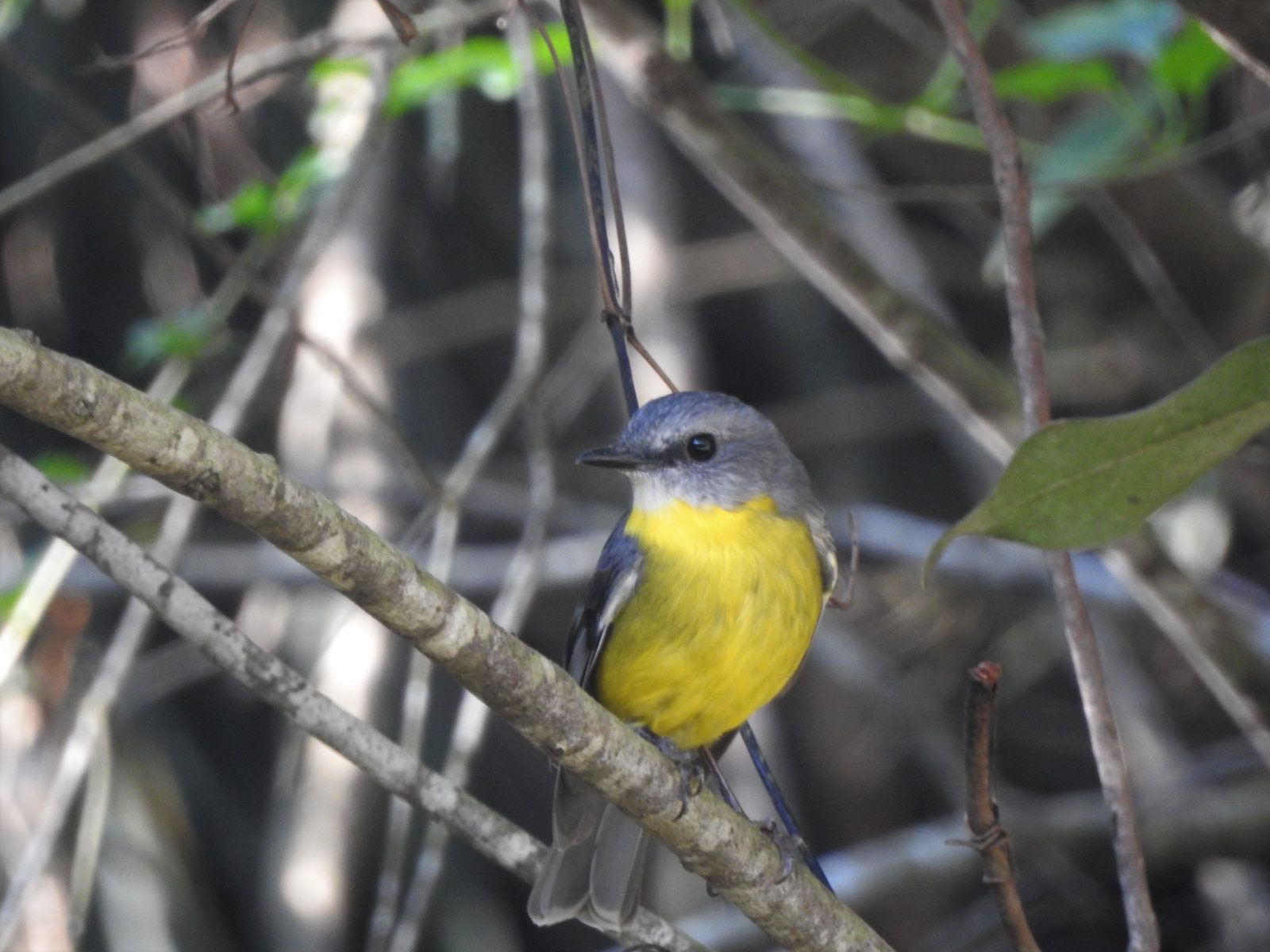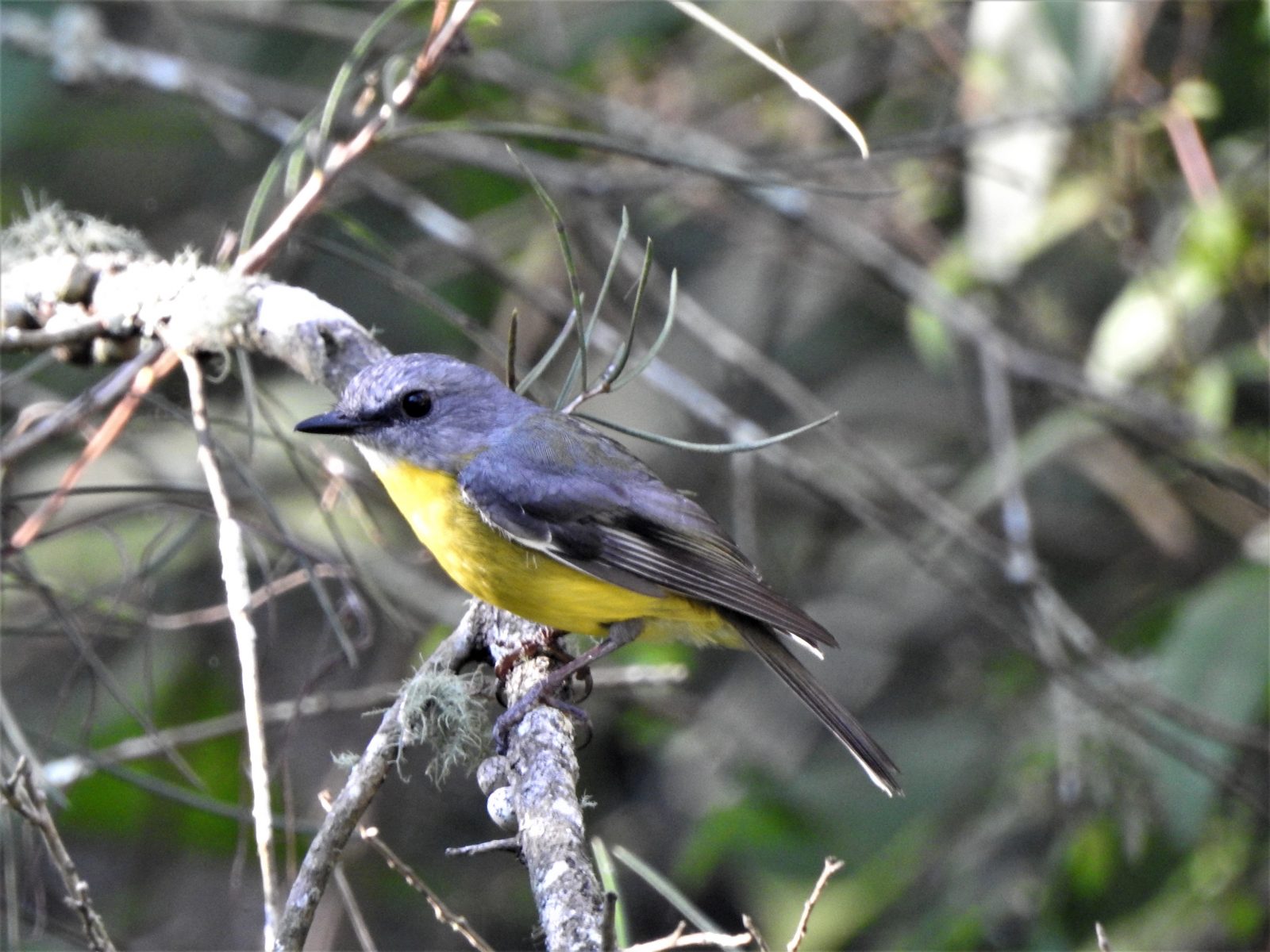 I saw a new bird for my Life List yesterday. 
A Life List is a list of all the birds a birder has seen. A "lifer" is a bird species seen for the very first time. It is easy to add lifers when travelling in a country for the first time. It is much harder to get one in your home country. It has been several years since I added another bird to my life list. I guess I need to get out more, especially in parts of Australia I haven't been to yet. Say, ALL of Queensland and ALL of the Northern Territory and ALL of Tasmania.
Lane Cove National Park, Sydney
I spent a few hours yesterday in one of my favourite birding spots, Lane Cove National Park in Sydney. This delightful park has many well-kept picnic areas with toilets and barbecue facilities. It is also very accessible, being about ten minutes west of Chatswood and about 20 minutes drive from the Sydney Harbour Bridge (depending on traffic conditions.). I am fortunate that this park is so accessible from my son's home in Artarmon. It is easy to see why this has become a favourite birding spot for me.
The bird in question, as shown in today's photos, is the Rose Robin. It is a delightful bird with soft rose-coloured breast feathers. Until I saw it, I didn't fully appreciate its delicate colouring. The females and juveniles lack the bright colours of the males, though some females may have a faint wash of pink. The birds feed on insects.
Distribution
The Rose Robin has a widespread distribution, from south-east Queensland, through the eastern ranges of New South Wales, throughout southern Victoria and occasionally into South Australia.
You can read more about the Rose Robin on the Birds in Backyards site here.
Good birding,
Trevor
I am currently in Sydney visiting family. When we speak on the phone, my grandchildren often tell me that they have just seen several Australian Brushturkeys in their garden. They live in Artarmon and they know, however, that I like to know what birds they are seeing. I guess that this is quite a common, unremarkable event for many Sydney residents. For me, however, it is quite an unusual event. I live near Adelaide in South Australia and I never get turkeys visiting my garden. On the other hand, having a kangaroo or two in my garden is not unusual.
Three visitors
Several days ago I was able to see the three visiting turkeys in the back yard. I quietly crept outside with camera in hand and managed a few good shots, some of which I have shown here today. They were quite unconcerned about my presence some ten metres away clicking on my camera.
Leaf litter
In that particular part of the garden, there are several large bushes which constantly drop their leaves. There is quite a thick layer of leaf litter underneath the bushes, and the turkeys really enjoy scratching around looking for beetles and other tasty morsels.
While taking the photos I observed one of the birds checking out my grandson's toy cement truck (see photo above). I am not sure what it thought of the toy but it must not have considered it to be potential food. I never saw it peck at the toy or any other toys lying nearby.
On visits to Sydney, I have frequently seen Australian Brushturkeys. I have often visited the nearby Lane Cove National Park and I have seen the turkeys there strutting around looking for some handouts from picnickers, dropped scraps of food and other tasty items. I can't ever recall seeing one sitting down like one of the visitors to the garden (see photos above and below). I guess it needed a rest after walking the nearby streets.
Good birding,
Trevor.