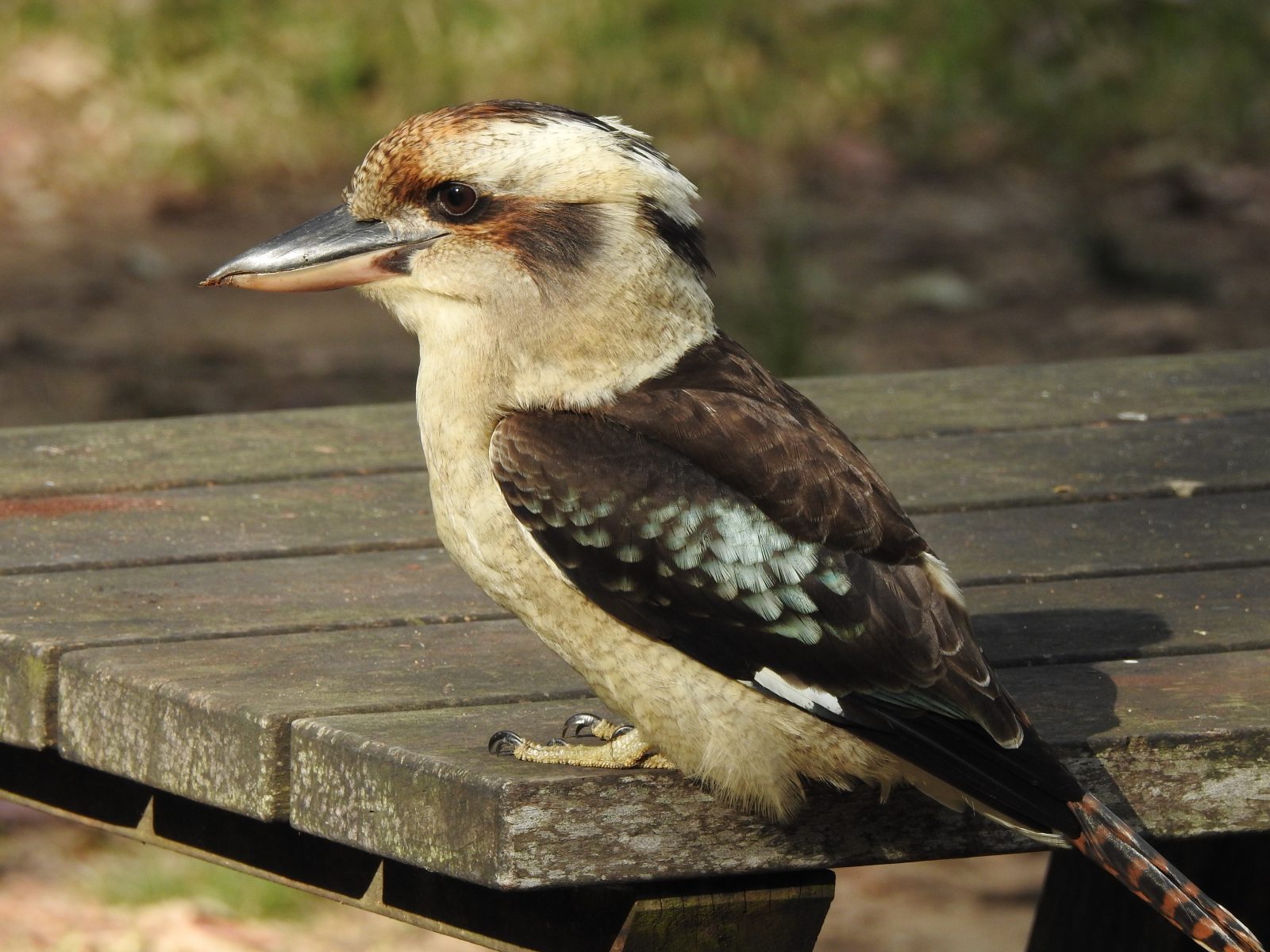 On many other occasions, I have written about my visits to Lane Cove National Park. This beautiful park is close to the Chatswood CBD just a short distance north of the Sydney Harbour Bridge. My son and his family live just a few minutes' drive from the park, so I have taken many opportunities to visit and take photos of the birdlife, the flora and other interesting sights along the Lane Cove River which flows through the park.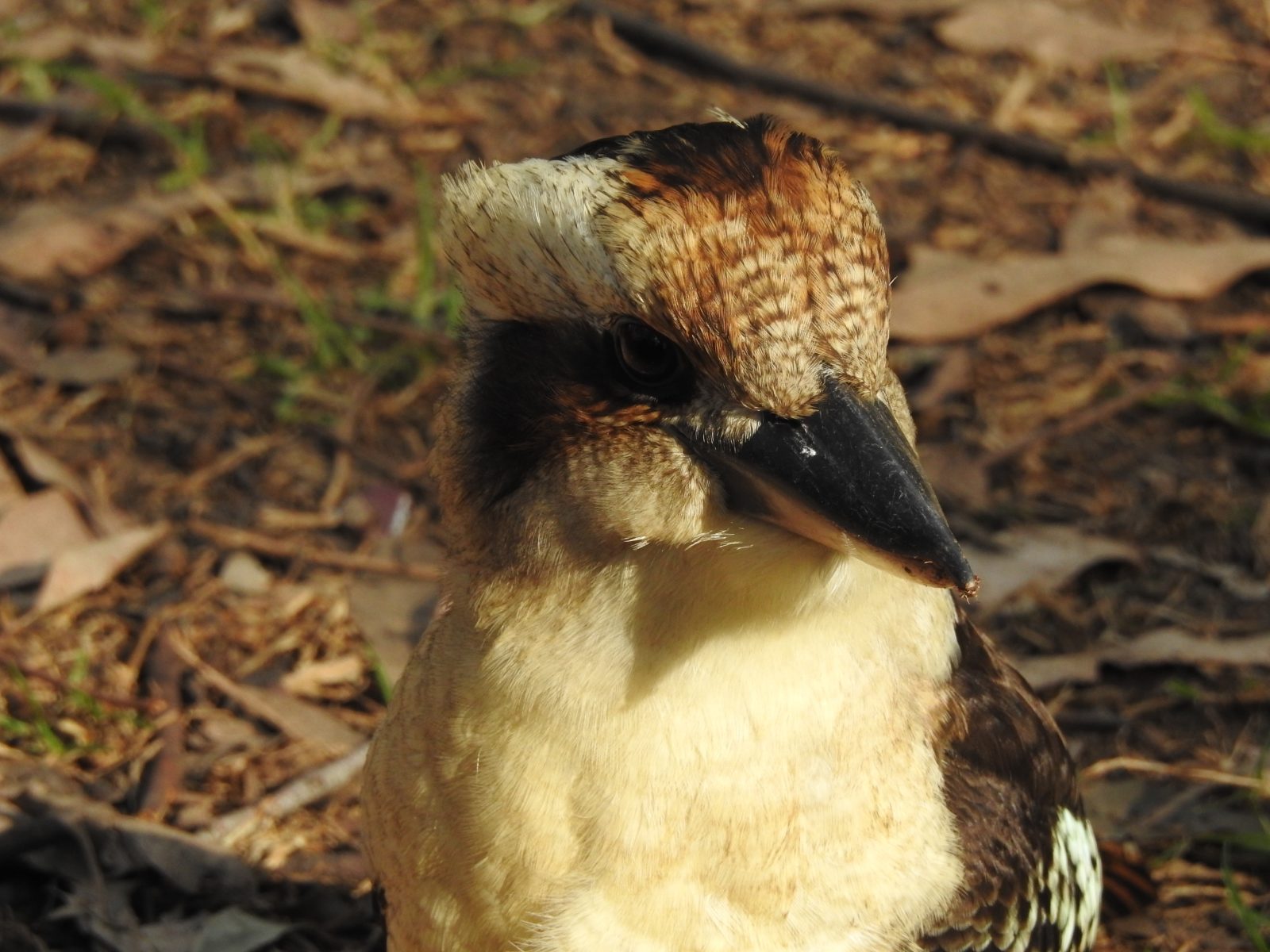 On a visit earlier this year, I spent most of one day exploring the park and taking photos of anything that took my attention. At one point I lingered near a picnic table. There are many such tables in the park for the convenience of visitors. Two Laughing Kookaburras were attracted to something on the ground but I couldn't work out exactly what they were so interested in – perhaps it was a beetle or some other insect. Or the remnants of a picnicker's lunch.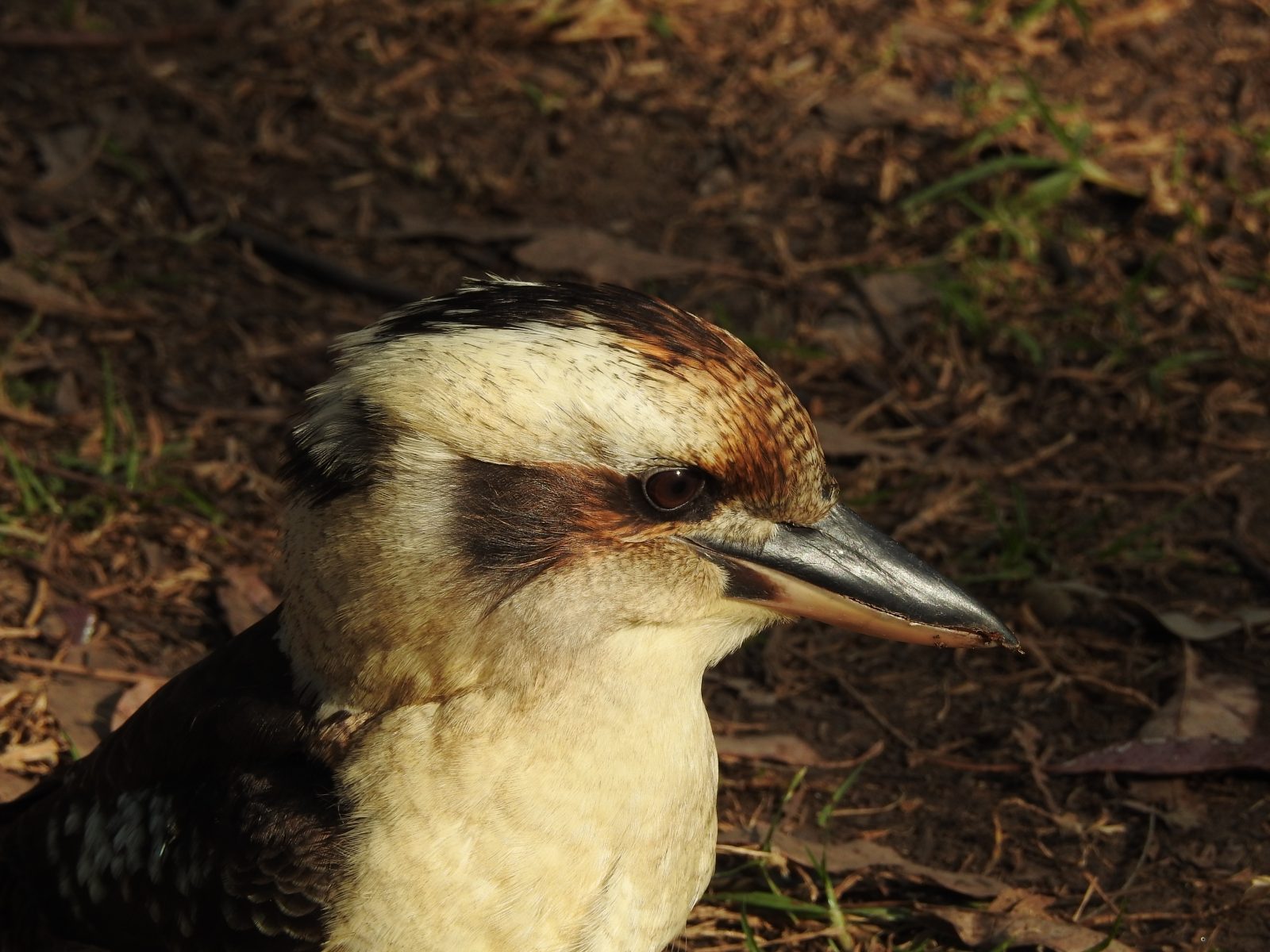 The two kookaburras kept squabbling over whatever had attracted their attention and consequently I was able to take quite a few closeup photos as shown in today's post. I was able to get to within a metre or two of the birds so I really didn't need the wonderful zoom facilities of my camera.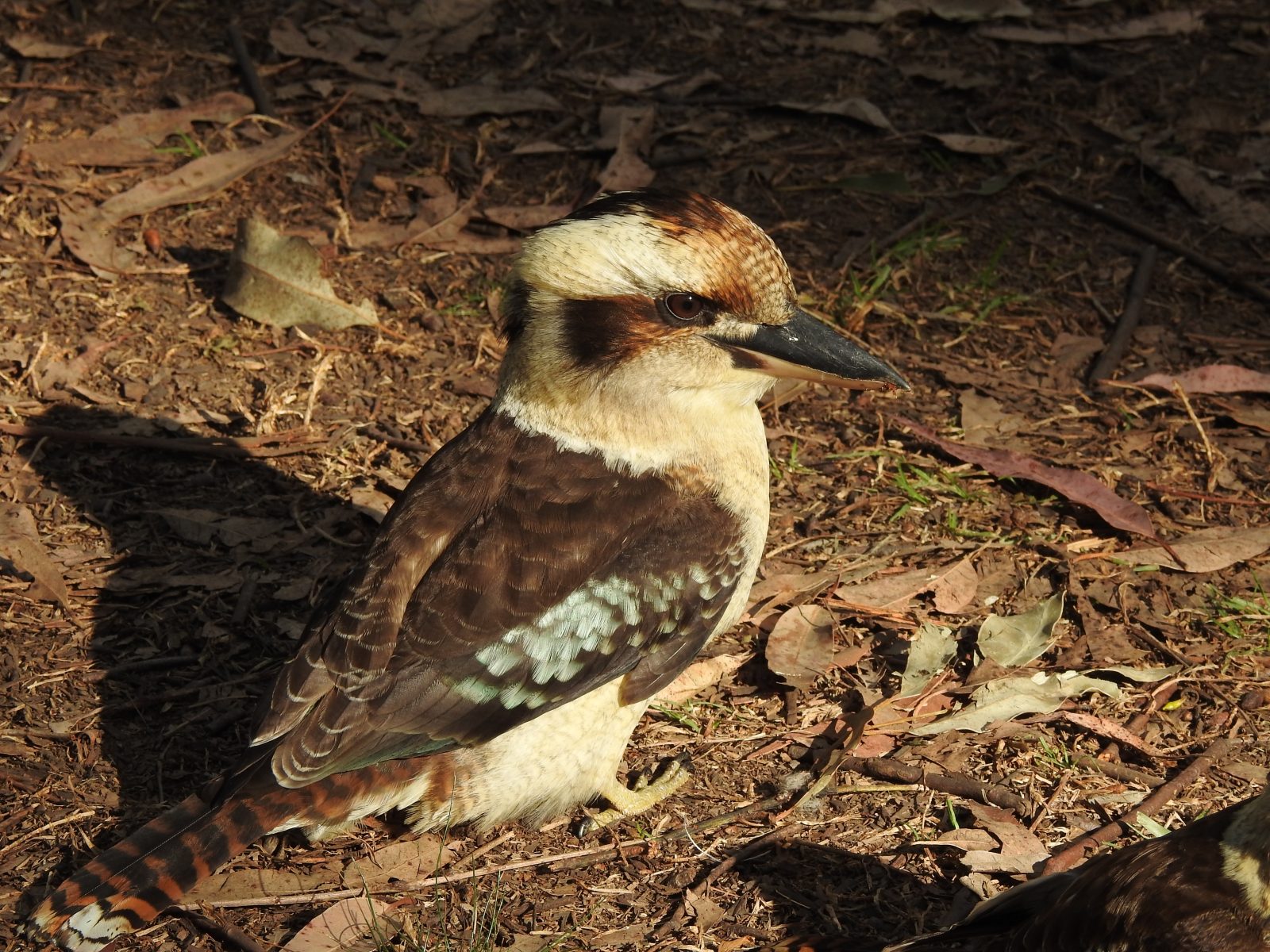 I kept on shooting until they decided to fly off. Visitors need to watch carefully for the kookaburras in this park, especially if they have food on their table or barbecue. On one occasion a kookaburra snatched part of a sandwich from alongside my wife while we were eating lunch.
On another occasion, my grandchildren were stunned when a kookaburra snatched a cooked sausage right off of the hot plate of a barbecue. They certainly are both opportunistic and cheeky.
Please leave any comments about your encounters with kookaburras or close encounters with other bird species.
Happy birding,
Trevor